* This post contains affiliate links, which means I may receive commissions if you choose to purchase through links I provide (at no extra cost to you). Thank you for your support!
Time passing is so bittersweet. I absolutely LOVE seeing the person Miles is becoming, he has so much personality! But at the same time, even though he's only three, I already miss the tiny little baby he used to be and he's just going to keep on growing faster than I'm ready for.
Even though we couldn't throw him a big party this year with all his little friends, we still had to celebrate his birthday! This year we went with pirates!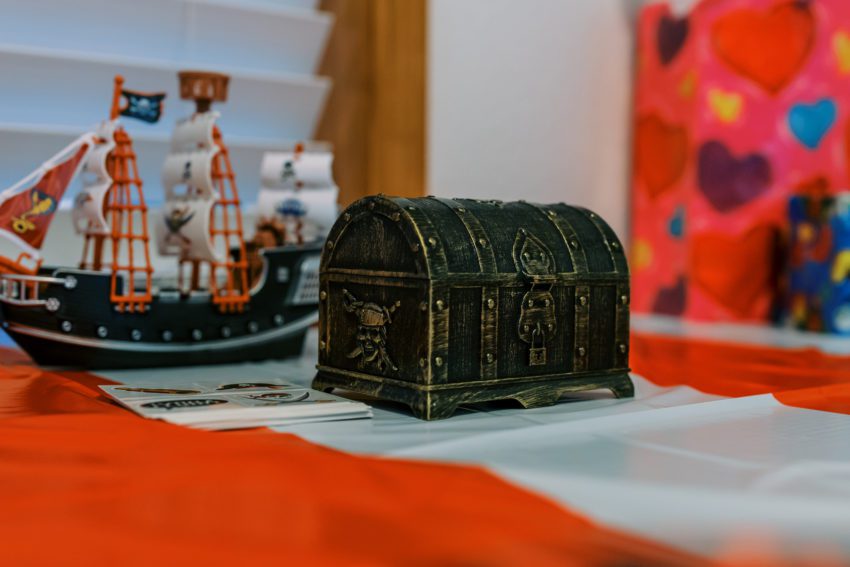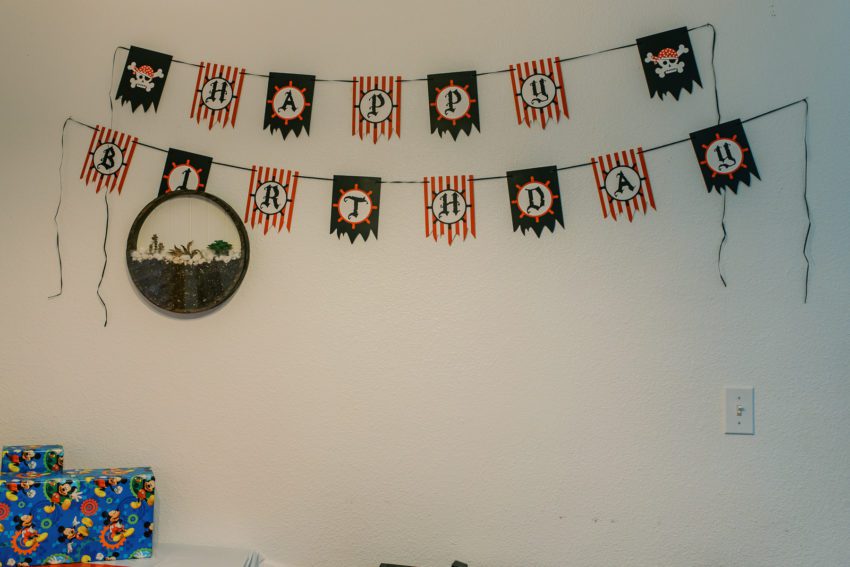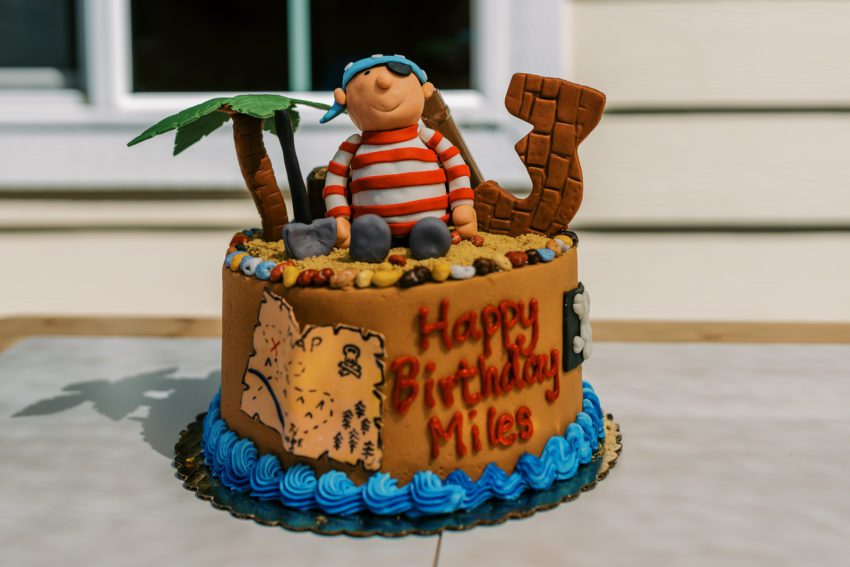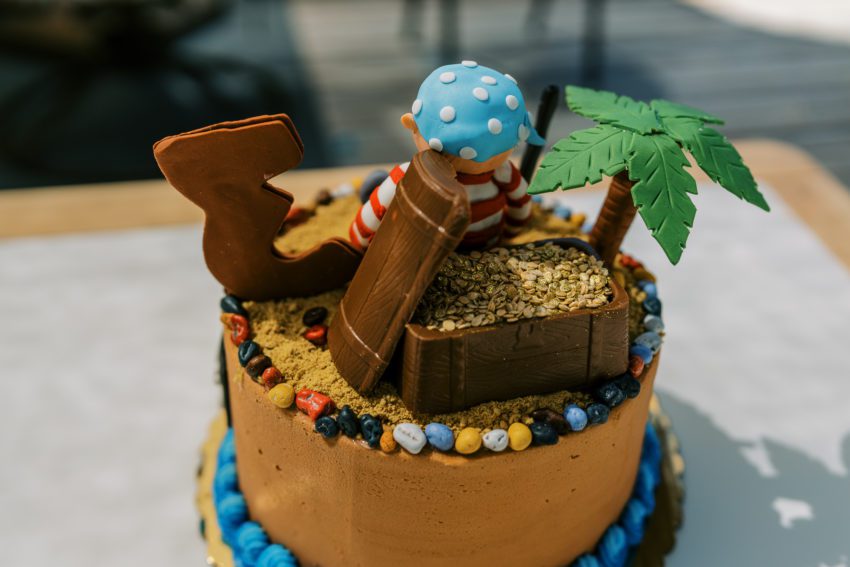 He had the most AMAZING cake! He has his own little preferences and he requested a white cake with chocolate and peanut butter, and no, we didn't prompt him for any of it! I just asked him what kind of cake he wanted and that's what he told us, cute boy. It turned out delicious, and I was blown away by the detail in it. A treasure chest, edible rocks, yummy graham cracker sand.. Simply Caketastic did a fantastic job making it.
And of course, no birthday is complete without a mommy-made outfit to go with the theme! Yo ho, yo ho, a pirate's life for me.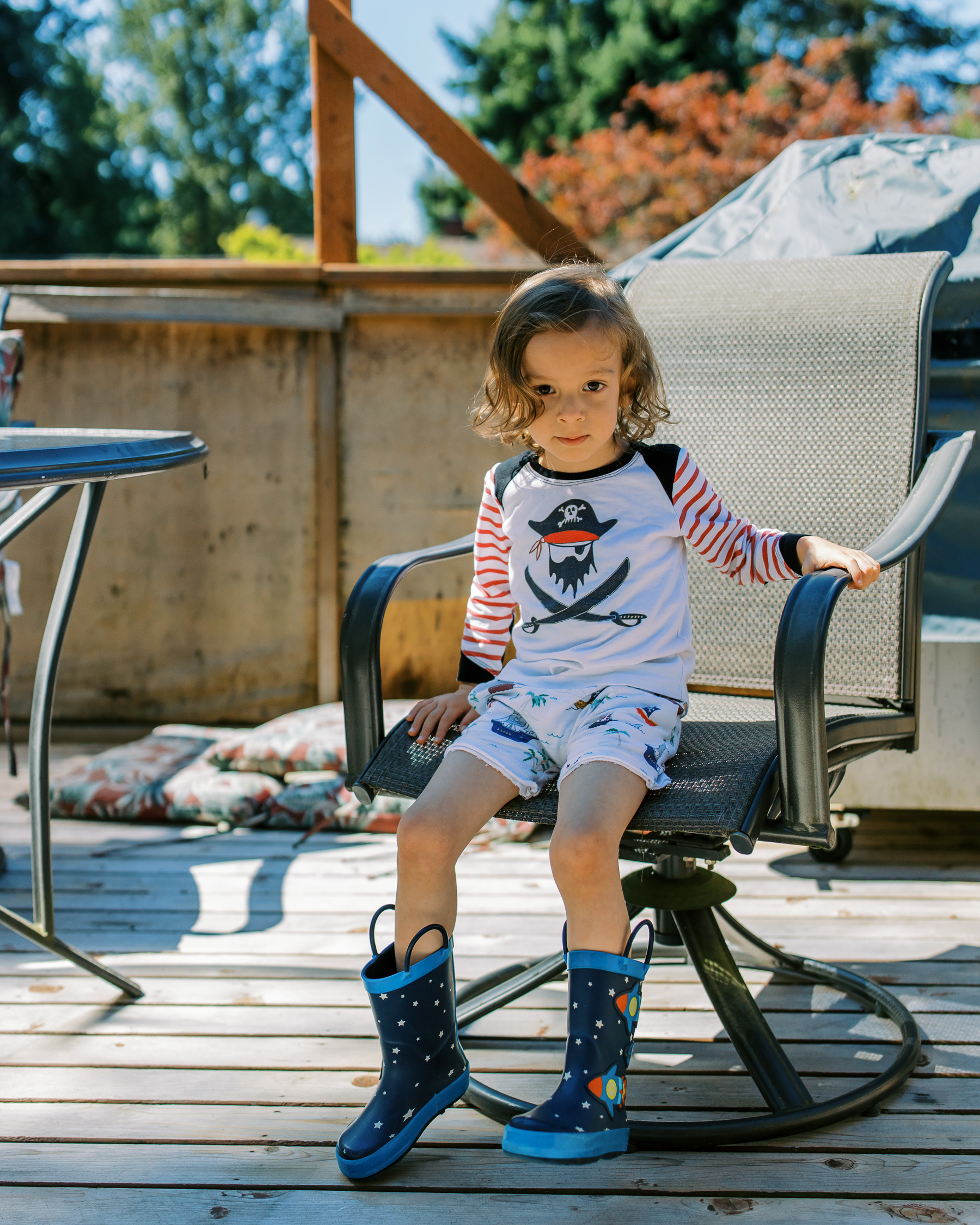 This fabric is all from Raspberry Creek Fabrics, I got it earlier this year.. ok fine I made the whole outfit earlier this year haha but I never blogged it and it fit the theme, so close enough right?
We've seen this shirt pattern before, the ever amazing Regem with it's fantastic color blocking. I accidentally only bought a half yard of the ships french terry, so I'm a weirdo pairing Boy Shorts with a long-sleeve shot haha. His party was on a warm day though so it didn't turn out to be a problem.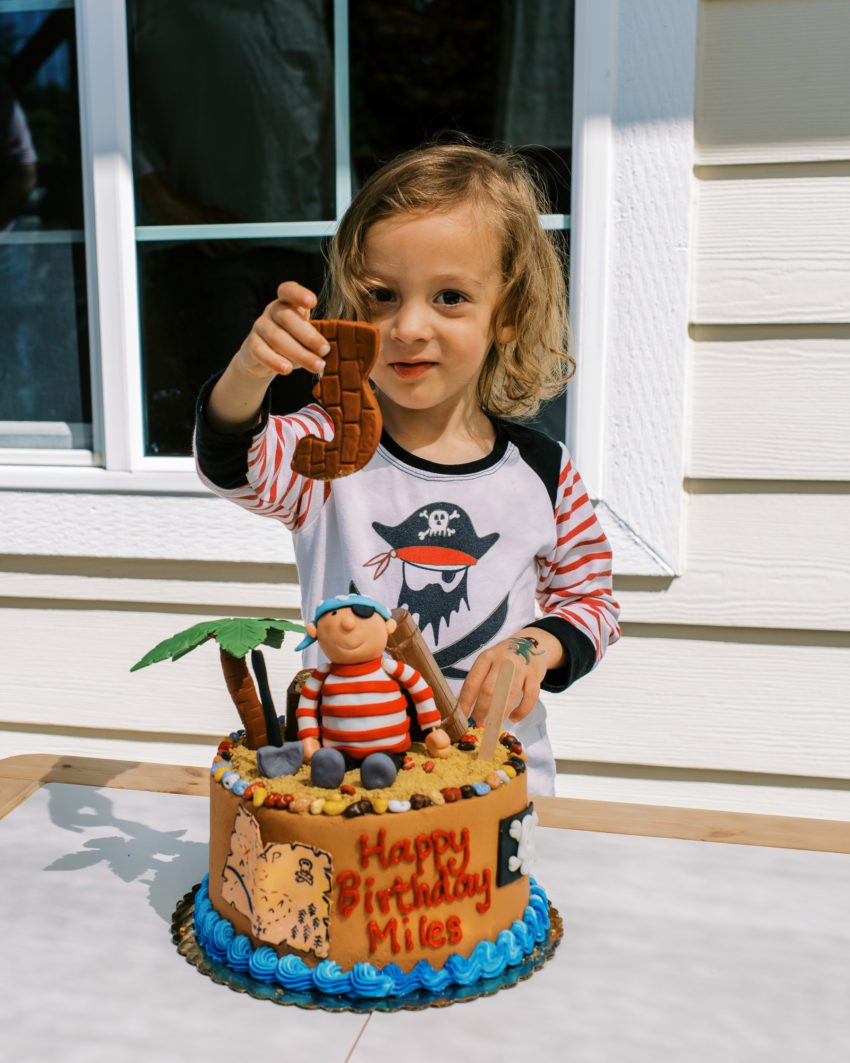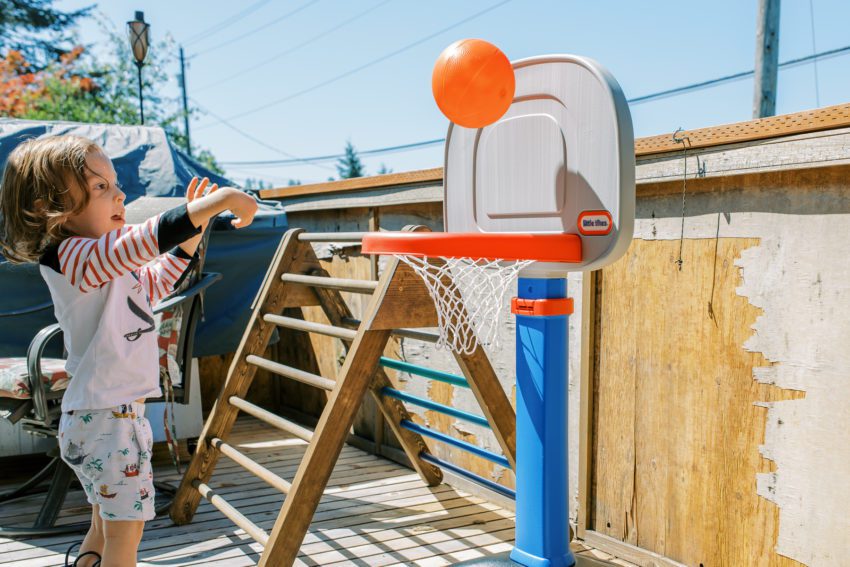 My little guy is growing to be a clever, funny little dude and so very energetic. He never stops running and jumping, and he loves throwing things. This basketball court was right up his alley!
We had fun celebrating his special day, and just like last year where I couldn't get him to say "rawr!" this year he refused to say "arrrrr!" haha. Oh well. Maybe next year he'll make whatever noise matches his party theme. Or not.