After taking ages to finish my brothers gloves, I really needed a quick, easy project. These little cufflets whipped up in just a couple episodes of Supernatural, and used up the last of my tosh vintage.. well, almost too perfectly. If I hadn't split the leftovers into two balls (which I did about 6 inches off-center), I would have had the perfect amount!
But, I ran out of yarn a few inches from the end on one cuff (after having leftover on the other), and I didn't really think I had enough left to join the leftover from the first and weave ends (plus, joining on a castoff probably doesn't work well) and did one less cable repeat than the pattern says. Le sigh!
I love them anyway, though :)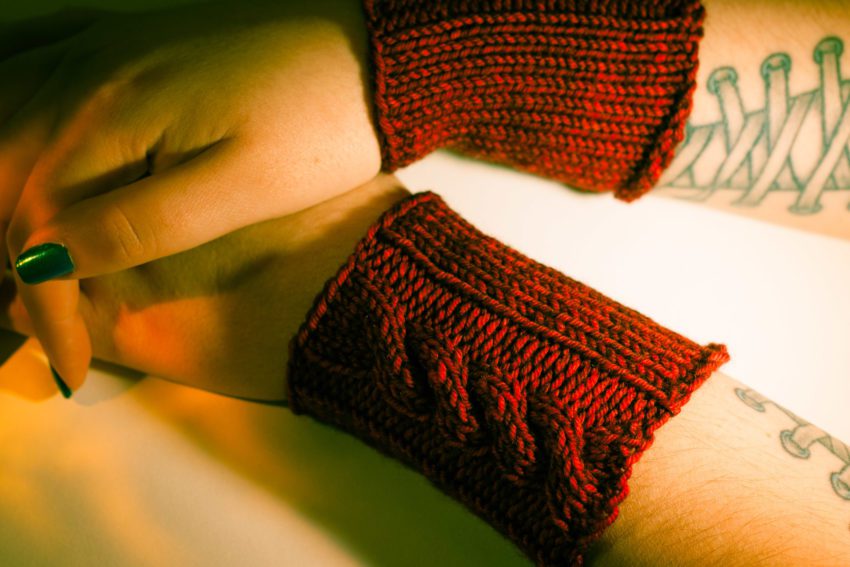 Pattern: Through the Woods Cabled Cuffs
Yarn: madelinetosh tosh vintage
Project page on Ravelry.