It's no secret that I suffer from the creative person's version of ADD. It's why I have more projects on needles than I care to admit, it's why I have 2 giant bins full of yarn, and why my fabric stash is growing yet I still never have anything I want to work with. I get an idea, I buy the stuff for it, I move on to the next thing. Sometimes I start said new project before moving on, sometimes I don't. So many ideas, so little time maybe? No, just too many ideas and I'm easily distracted.
Anyway. Lately I've been trying to finish, or at least make some progress on some of those forgotten projects. In some cases that means ripping them out, but in others I'm actually getting some knitting done.
Case in point, my Froot Loop socks. This project isn't as old as my Fair Isle hat, but still pretty old. I started them ages ago, and put them down because I didn't like how the yarn felt (it's an old, discontinued Knit Picks line, the "new" sock yarn is much better). At one point I borrowed the needles for another project. When I returned the needles, I started knitting the socks again because they were in my hands anyway. I still didn't love the yarn, but I got into a groove and made some good progress. Then I got distracted again.
This week I finished the first sock though! I'm very pleased with myself. I also started the second one because all my time knitting mitts has taught me that if I don't start the second one immediately, I probably never will. I should really get better at two-at-a-time.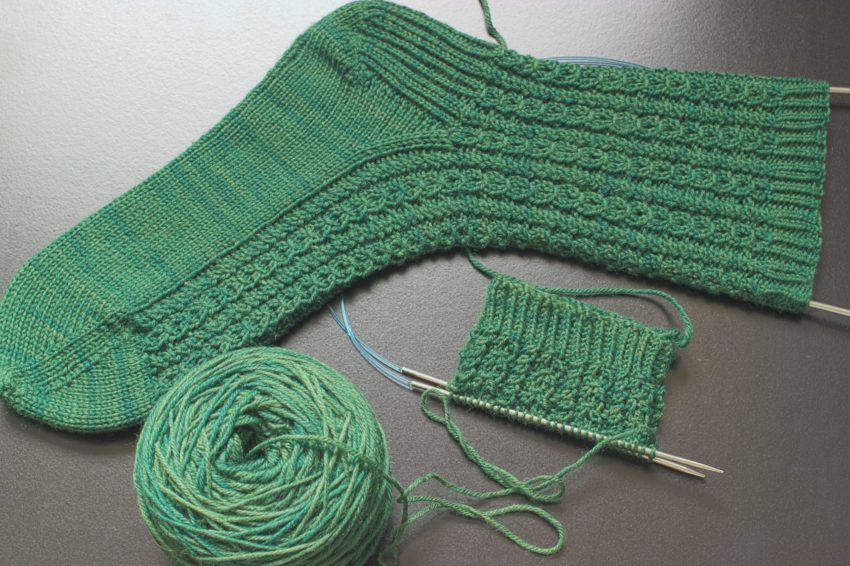 It's coming along decently, and despite what Kevin says, I am reasonably certain it won't take me another two years to make the second one haha. This yarn still isn't my favorite, but I think a good soak is going to help it a lot. That first sock hasn't been properly blocked yet because I want to do them both at the same time.
I've been fighting the urge to cast on a new pair of socks to help with finishing this pair, but look how pretty this yarn is!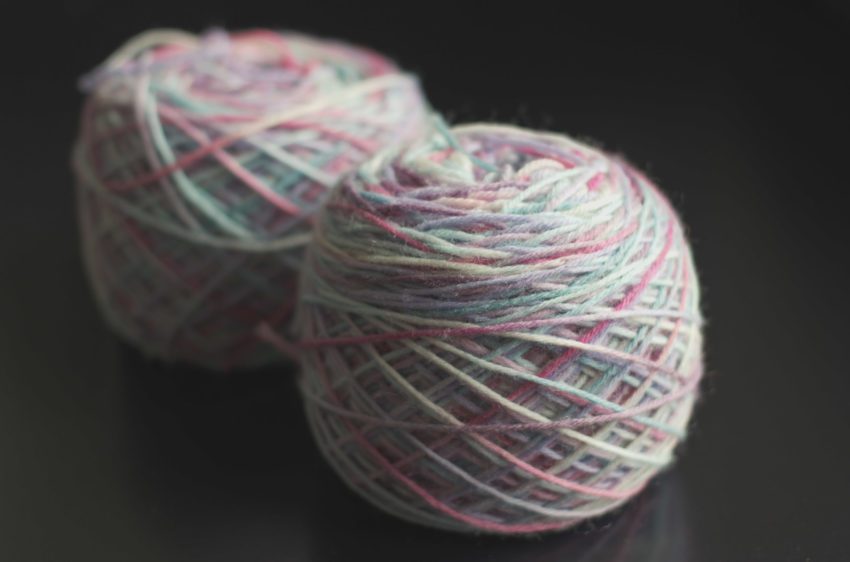 I'll be making Dash socks with it, converted to be toe-up. I'll also practice my TTAT because it must be done! I'd like to believe I'll finish Froot Loop before starting these… but I probably won't. There will probably be a Dash WIP post next Wednsday haha. Maybe I'll surprise myself though.