As we probably all know already, I have a bit of Knitting ADD, and can't knit just one project at a time. So, I volunteered to test knit a pair of socks!
The yarn I'm using is String Theory's Caper Sock in the color Agave, which is gorgeous!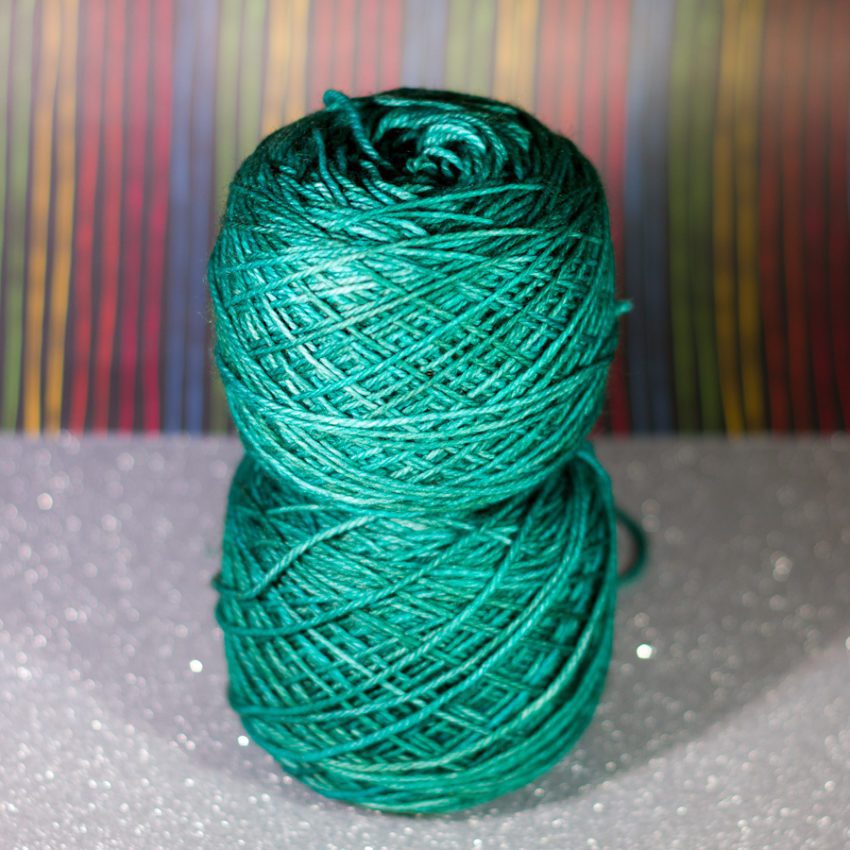 The sock is a simple K4 P1 body with a lace cuff, so I decided to try to learn two-at-a-time with these. I've been doing Magic Loop a while so this seemed like the logical next step in the progression. Plus, learning this will mean that I can stop suffering from Second Sock Syndrome (and second glove), which is rad.
I did cheat a little though; I knit the cuff part one at a time then put them both on the same needles for the body… What? I was intimidated!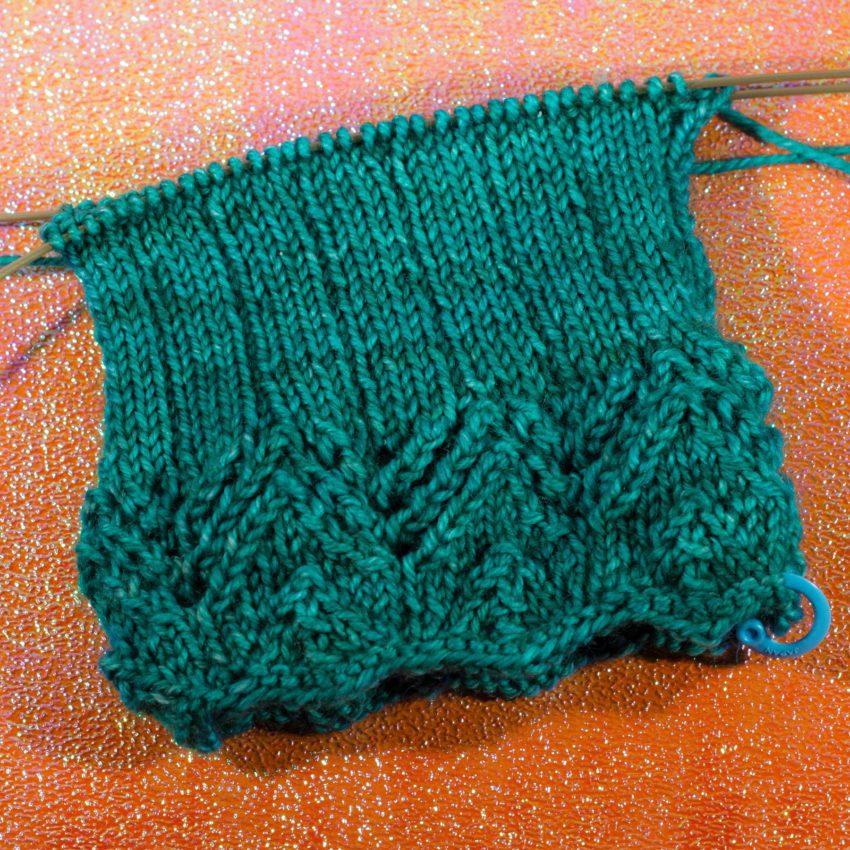 I'm knitting these on size 0 needles, so each inch feels like a mile! But the fabric that this tiny needle produces is amazing; it's so dense and squishy, I love it so much. It'll be worth knitting miles and miles for the finished sock, I expect them to be very cozy.
I'm also still working on my Creme Brulee, though admittedly not as quickly as I'd like to be. I wanted to be split for the arms by the Sunday that just passed, but I've still got like, 3 more inches to go. It's coming along though.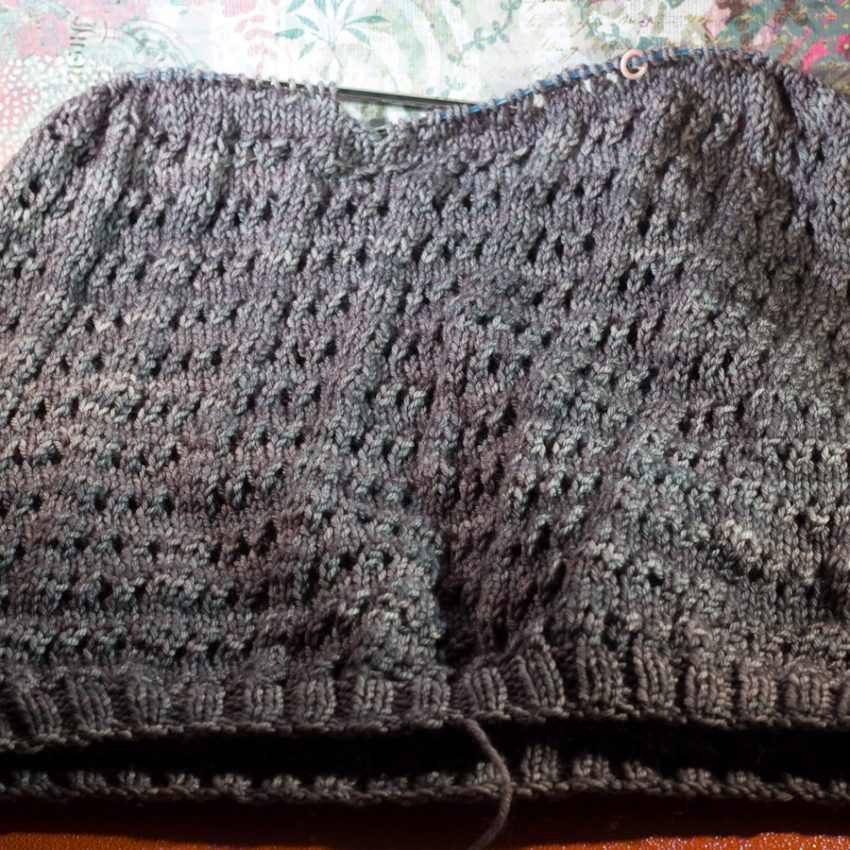 So that's what I've got this week!