Sometimes I wonder why I start big projects, because it inevitably takes me ages to actually finish them, but I seem to have done it again. This time, my victim, I mean, pattern, is Central Park Hoodie. It's such a great pattern! I love hoodies, and I love this style of cable; really simple and not too old-folk looking (that's just what some cables make me think of!). Here's a close up of the cable.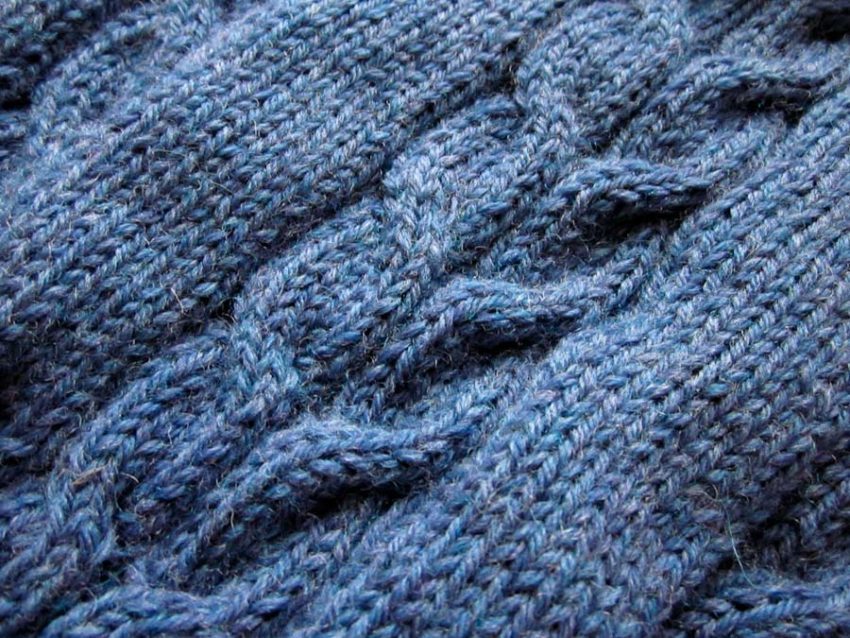 I'm planning on adding pockets to it, and a zipper. I can't do open hoodies and the button loops look silly to me. Though, I guess I should also put the zipper in my poor little Brit Lit Vest, which has seriously been finished, blocked and seamed for months and ONLY needs the zipper. Sigh. I am such a procrastinator! Also, the zipper scares me.
Anyway! Here's a not-closeup picture of the start of my sweater.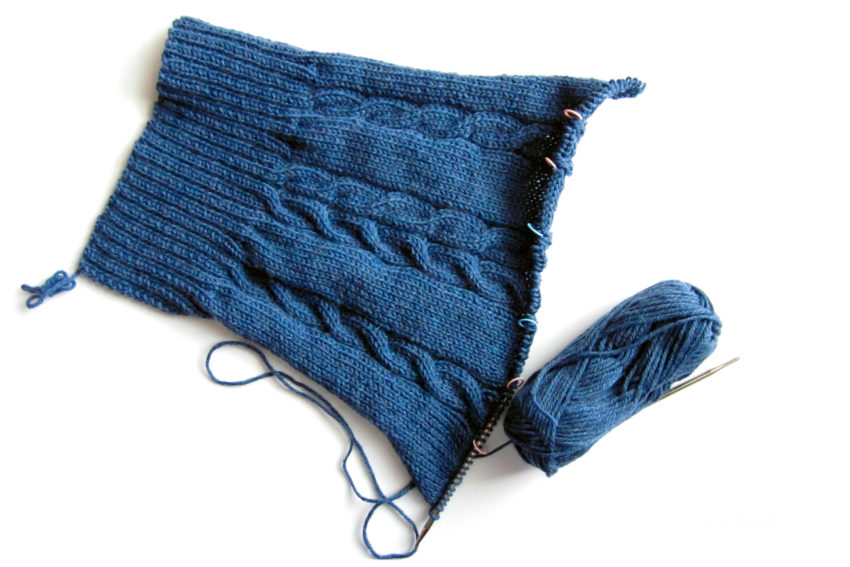 I haven't really worked on it in a while, but so far it's a quick knit, so it shouldn't take me more than a few months to actually make it, hehe. On the bright side, it's pretty much always cold where I live, so even if I finish it in July, I'll still have plenty of opportunity to wear it.