Experimental Photography And Image Handling For Bloggers – 5KCBWDAY3
It is easy enough to fall into a routine of photographing your finished projects as is – clearly displayed, maybe from a few varying angles, and for a large part of the time these are what blog readers will expect to see, but every now and again it is good to throw in a picture that causes people to linger. Refresh your skills at creating attention-grabbing pictures.
Here's a different one: outside, on me, different processing, and text! Oh boy, exciting.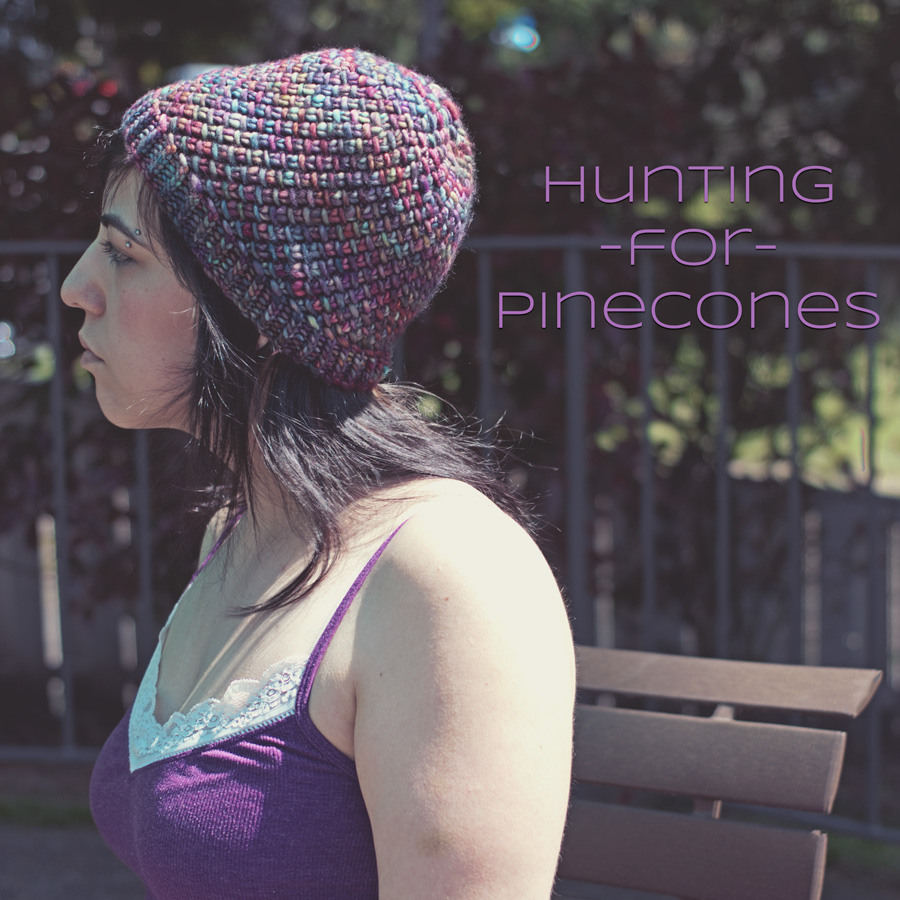 I have to be honest: I struggle with this one every time I do KCBW. It's not because I'm stuck in a rut, or because I'm uncreative with my photography though, it's because I really, truly prefer the photos of my projects to focus on the project. I've mixed up my style here and there before; for a while I shot everything on plain white backgrounds, then I used scrapbook paper as backdrops, and now I'm doing a muted black(ish) background. But almost always, the project is shot by itself, or on a placeholder if needed (i.e. a hat on a foam head, mitts on a wooden hand, etc).
Whenever I stray and try to "stage" a scene for my projects, I feel like the project gets lost in the background. The photo is no longer about the project at that point. That's not to say that this doesn't results in beautiful photos; but those are not the photos I usually want on my blog. I want them shared elsewhere, where it makes more sense. Maybe it's a little silly. Maybe it makes my posts predictable. But as much as I love and appreciate all of you, my dear readers (because I do, lots!), at the end of the day I blog for myself, because it makes me happy, because I like to do it. So I take the photos I want to look at.
Or maybe I'm just jealous of all the cute little props and tables and great lighting that other people have :D I don't really have cute little bowls to put my project in, I don't have little knick-knacks to decorate the background in, and I don't have a small table that can be easily moved where the light is. I have enough stuff around as it is, I can't get into collecting photography props! It's also really hard to take a photo of a project on myself. Maybe if I had a model and knew awesome places to take photos, I'd feel differently.
All that said, I did wander out and try something different today. I grabbed my tripod and my camera remote and went outside to try to get some different style photos of a hat I recently knit. I also tried out some different processing options. Unfortunately, they all just look like pictures of me with a hat on, instead of a picture of this awesome hat that I made. I also tried with the foam head outside, but the only way to get the bush in the photo was to put the head in the bush, and that's just ridiculous.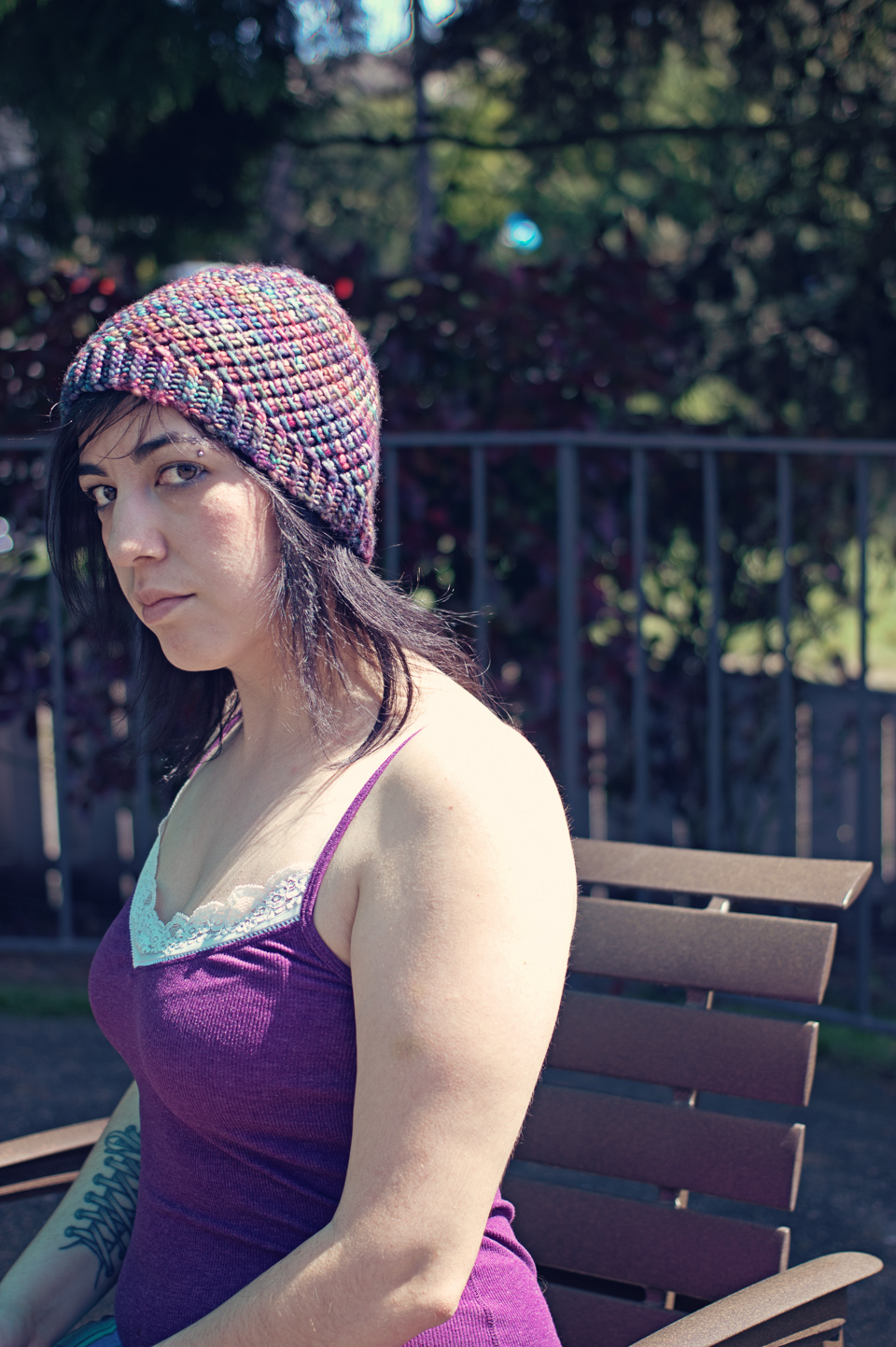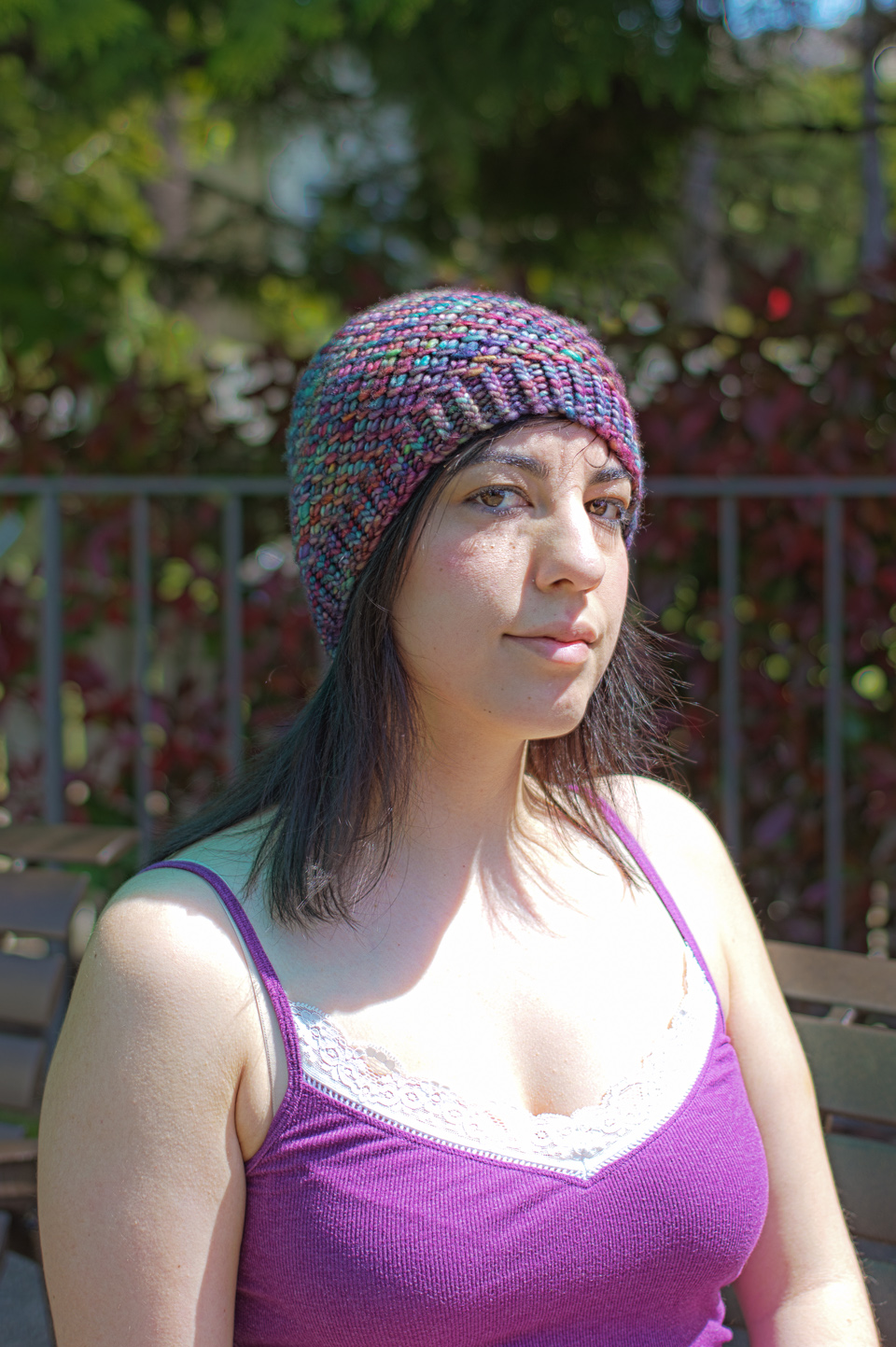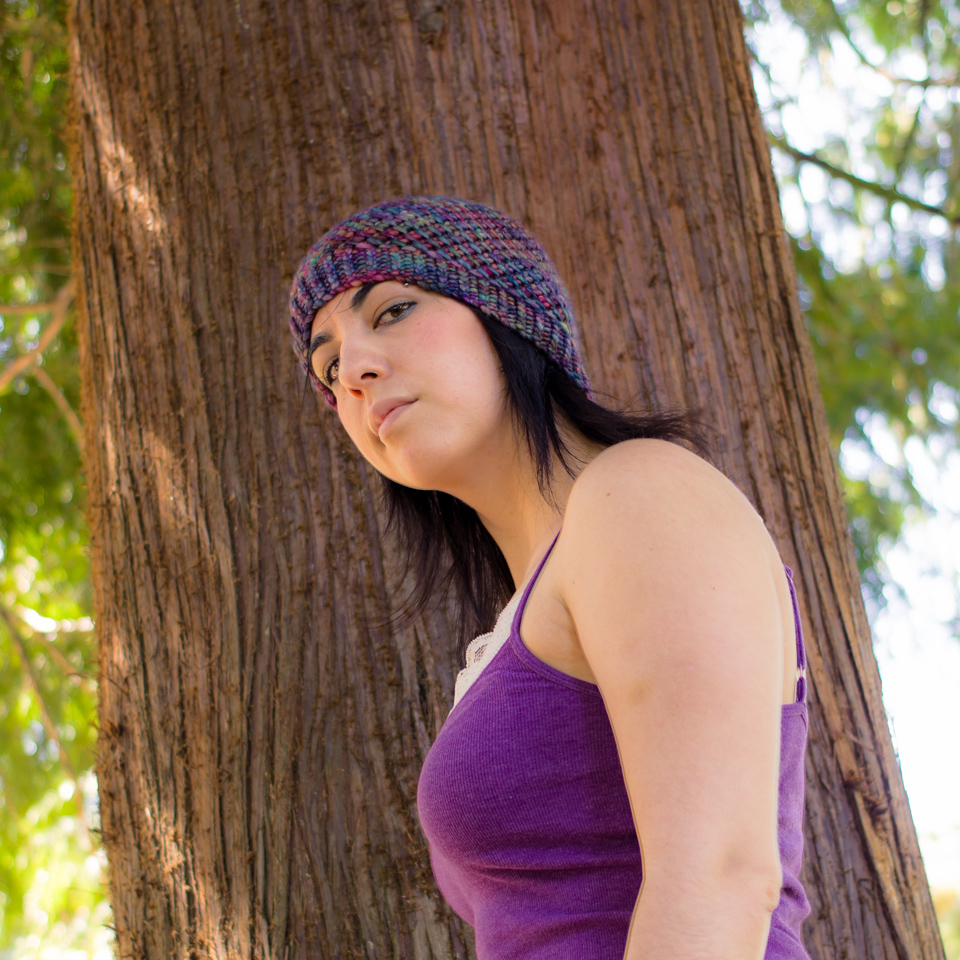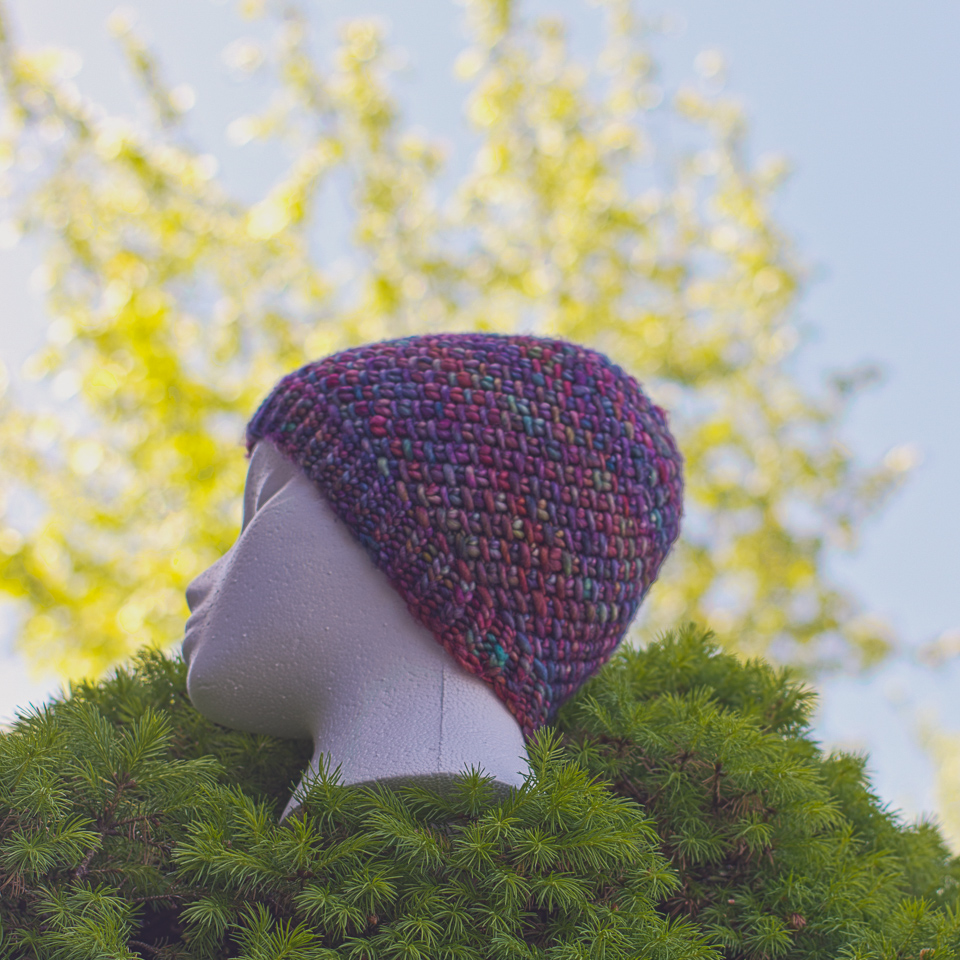 Yeah. Not the best experiment I've ever done haha. I think I'm going to stick to the tried and true for now. To me, even this not-great cell phone picture makes me want to know more than any of the above ones.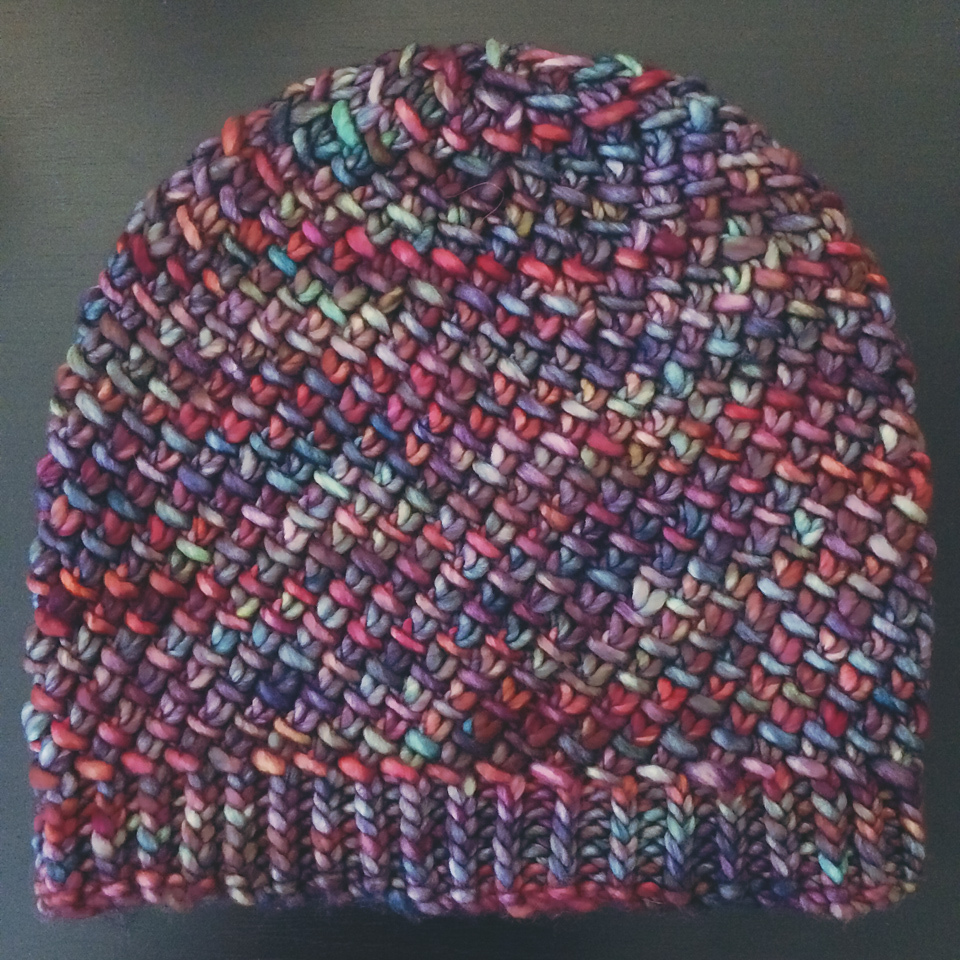 Is it just me? Maybe it's just hats, tricky to photograph. I don't know. Maybe next year I'll be happier to come out of my photography box :)