Conversations Between Workers – 5KCBWDAY4
Start by writing a few short paragraphs from the point of view of one of the tools you use for your craft. Then, write a dialogue between yourself and this item.
Part I: Monologue of a Neglected Spinning Wheel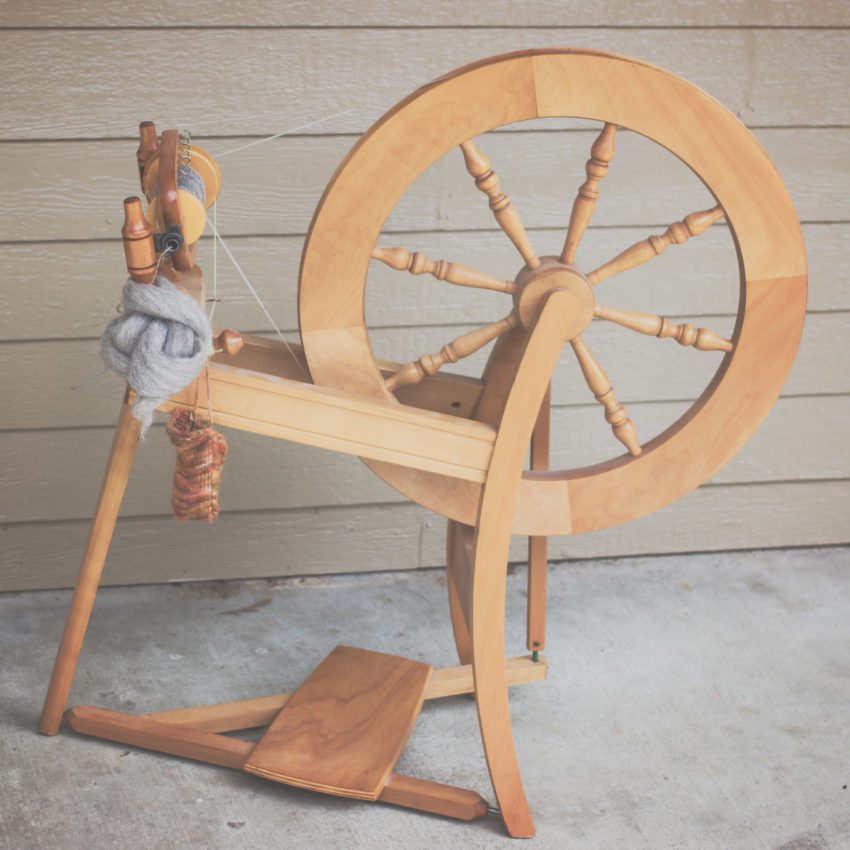 My name is Amelia. It's the name The Knitter gave me when she brought me home three and a half years ago. Before that I was simply known as a Double Drive Ashford Traditional. The new name is nice. Alas, lately I have not been used for my purpose in life, to take fiber and make beautiful yarn from it. I have been collecting dust for quite some time now. It's dark and lonely in this storage room, but at least now there is space for me and I am not worried about something falling on me.
The Knitter and I had some good times, for a while. We made some thick and thin yarns like all newbies do, like this Green Grass Blue Skies and Rainbow themed yarns.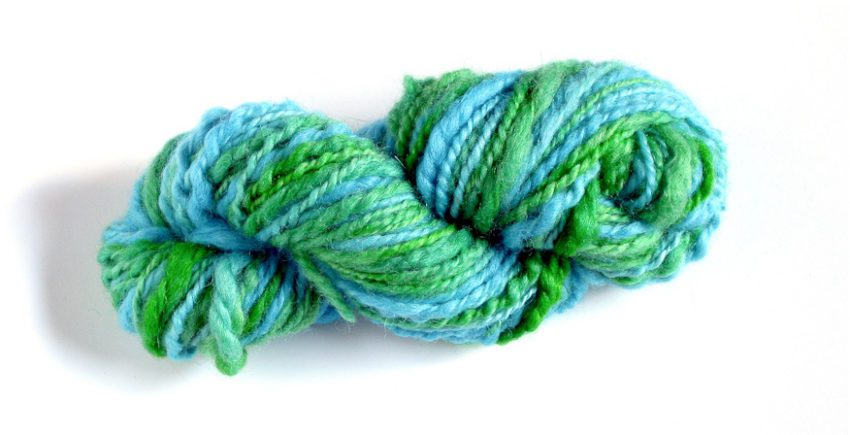 But then suddenly.. nothing. I got put in a closet due to "lack of space". Then I got moved to a new apartment and put into a storage room. When will I get to spin again? Soon, I hope. Maybe I can get The Knitter's attention.
Part II: Conversation with Amelia
Amelia: PSSST. Hey, Knitter….
Me: My name is Katie. And you're a spinning wheel, why call me Knitter?
Amelia: YOU HAVE TO SPIN TO BE A SPINNER. When's the last time you did that?
Me: Oh. Ummmm………….. <<silence>>
Amelia. Yeah. That long ago. Look at this lovely single that you were working on.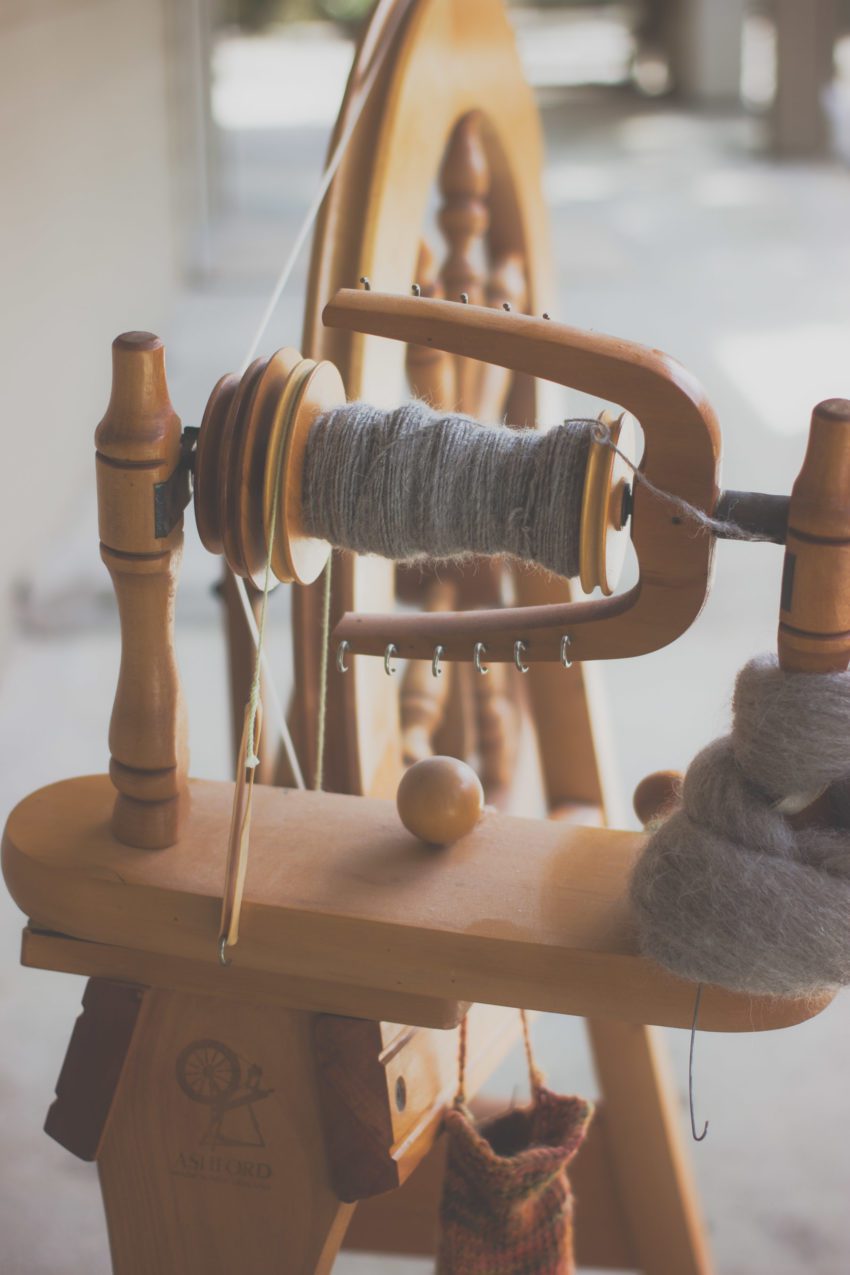 Amelia: Look at how nice and thin and even that single is! And look at this pretty fiber just waiting to be spun. Don't you want to finish it?
Me: Yes, but-
Amelia: And what about that pretty pink and yellow firestar bat you combed? Don't you want to use that? And let's not even get started on the rest of your fiber stash.
Me: It's been so long!! I forgot how to use you! :( :( :(
Amelia: Practice makes perfect. The Internet will help you. No excuses.
Me: Ok Amelia, we'll figure out how to make yarn again soon. Sooner than last time I said soon, too.
So there you have it. I need to re-learn how to spin! Sounds exciting :)