Going to the yarn shop is dangerous, especially if you go during knit-chat time. So many people with so many projects from patterns I've never seen, and easy access to magazines to flip through! I stopped in just to say hello, and walked out with a new magazine and a vest's worth of yarn, not to mention the desire to knit half the other projects in said magazine!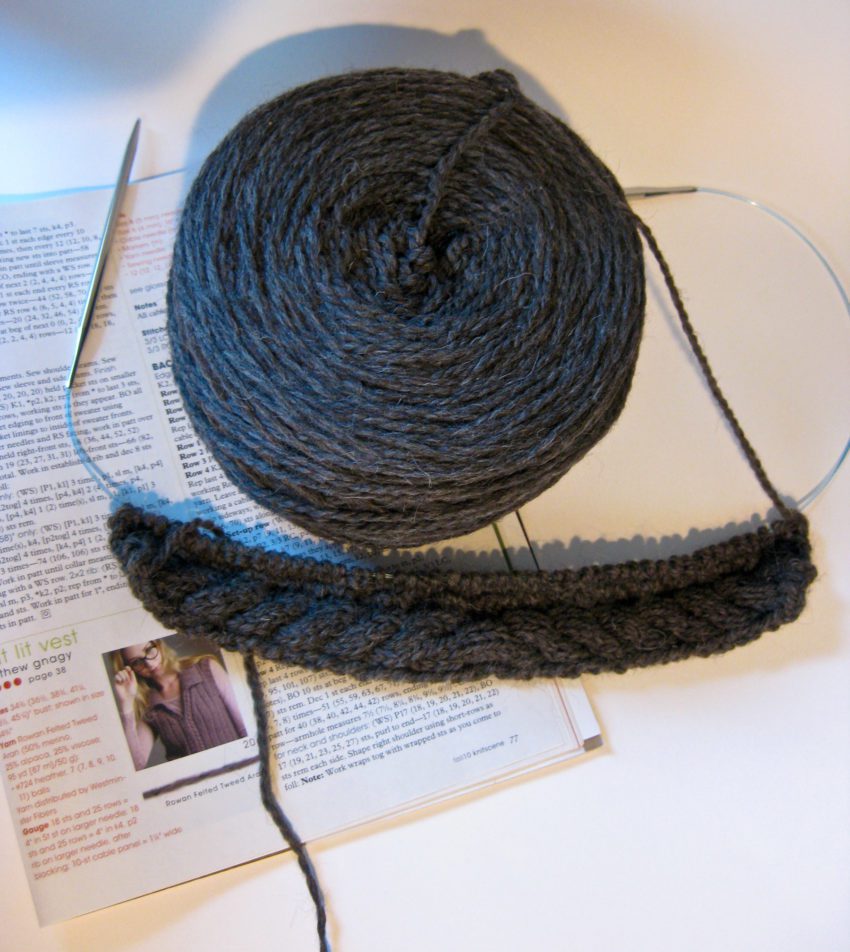 And, you know, I don't already have a million other WIPs, or a queue a mile long mostly full of things I already have the yarn for… so of course I had to start a new vest! Please excuse the bad photos; the light is abysmal today. I almost feel like I should put something in the photo for scale.. everything looks so small if you think of it in terms of standard balls of yarn, but this bad boy is about 6.5 inches across, and the bottom cable is about 11 inches un-stretched and unblocked! The vest is not doll sized, hehe.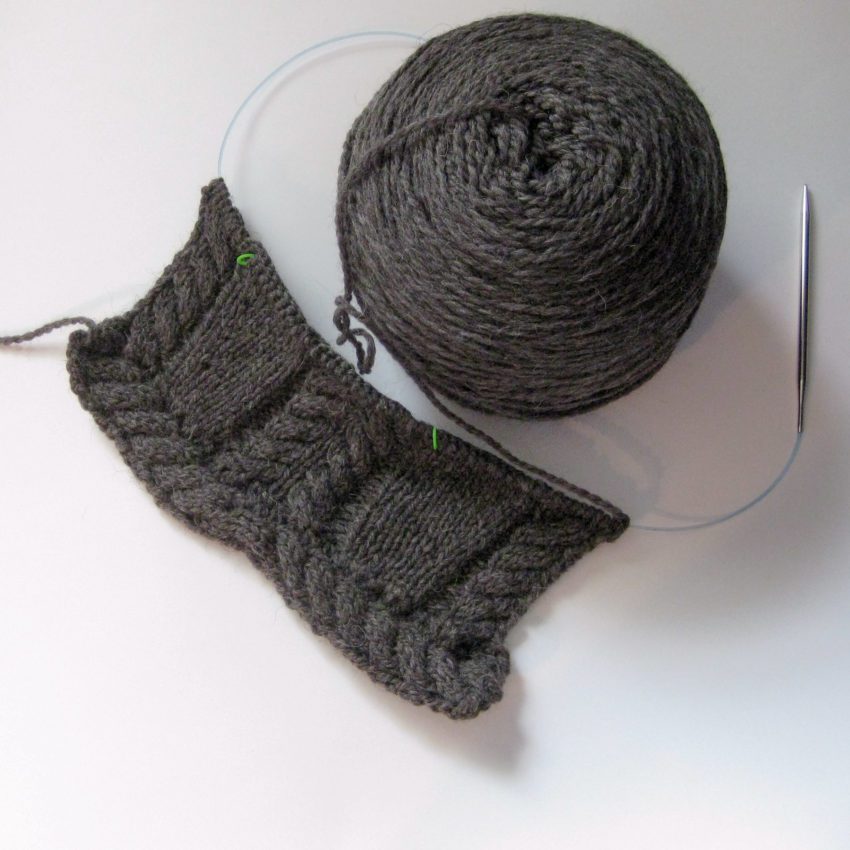 I'm making the Brit Lit Vest out of Knitscene Fall 2010, with Cascade Yarn Ecological Wool. The huge skein of the yarn makes me giggle every time.. the whole vest will take about 1.5 skeins, if my math is right. You can see my Ravelry Project page here: [Zippered Vest].
It's coming along nicely so far. I'm a smidgen concerned about the size, but it's all pretty stretchy and I'm sure once I block it, it'll be fine. I'm really excited to get that bottom cable nice and flat, it was fun to knit. This project should have me busy for a little bit of time (until I get distracted by something else), but it won't take forever and a day, unlike The Sweater I No Longer Speak Of™.
And hey look, this post is just in time for Work-In-Progress Wednesday, teehee!