I went to the yarn shop today.
I know, I know.. that's hardly newsworthy. I'm at the yarn shop so frequently that the ladies recognize my voice if I call. I was just going to stop in to get the last skein of yarn for my Creme Brulee wound but I got distracted and spent my whole lunch break there.
This, of course, means that I came home with yarn. This happens frequently, and I don't usually talk about it, but I'm smitten with the yarn I got today.
First up is the yarn I went in looking to buy. Well, to be more accurate, I wasn't looking for this specific yarn, so much as looking for an acceptable yarn to use in place of the Sea Three that's called for in the Greata Headband pattern. I settled for Berroco Lago, which has a fascinating texture.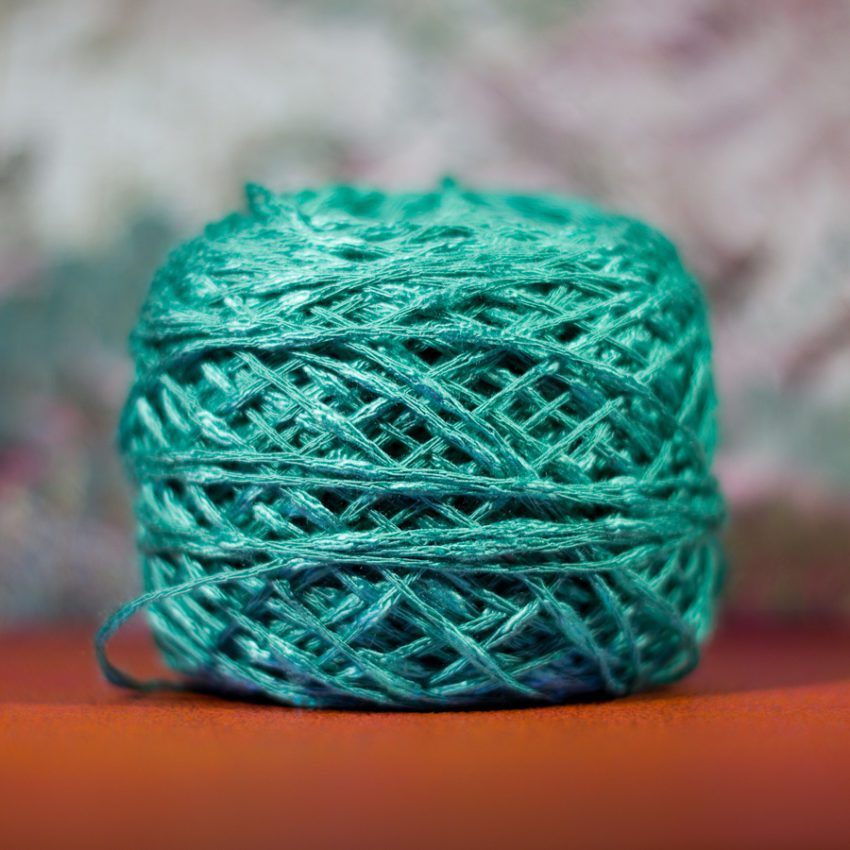 It looks like teal is my go-to color this season. I've got it on my finger nails, many of the projects I'm knitting right now are teal, and I keep picking it up in everything I see. It's giving pink a run for it's money!
I also ordered a cool looking Golden Shadow Swarovski Crystal Cosmic Ring for the headband from Etsy. It's way prettier than a plastic o-ring, I can't wait for it to get here!
While I was browsing the yarn shop, I fell in love with this skein of madelinetosh Prairie.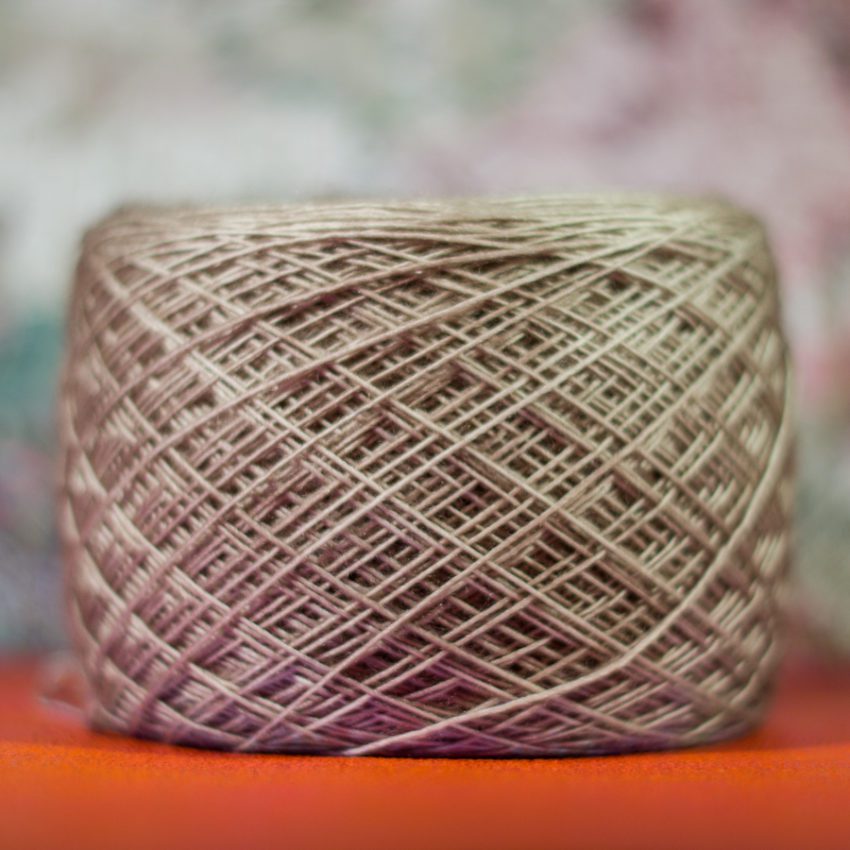 I'm not normally drawn to neutral colors like this, but something about the warm oatmeal color said, "take me home Katie!" So I did. I have no idea what I'm going to make out of it. Maybe I'll sit and admire the cake for the next month or so.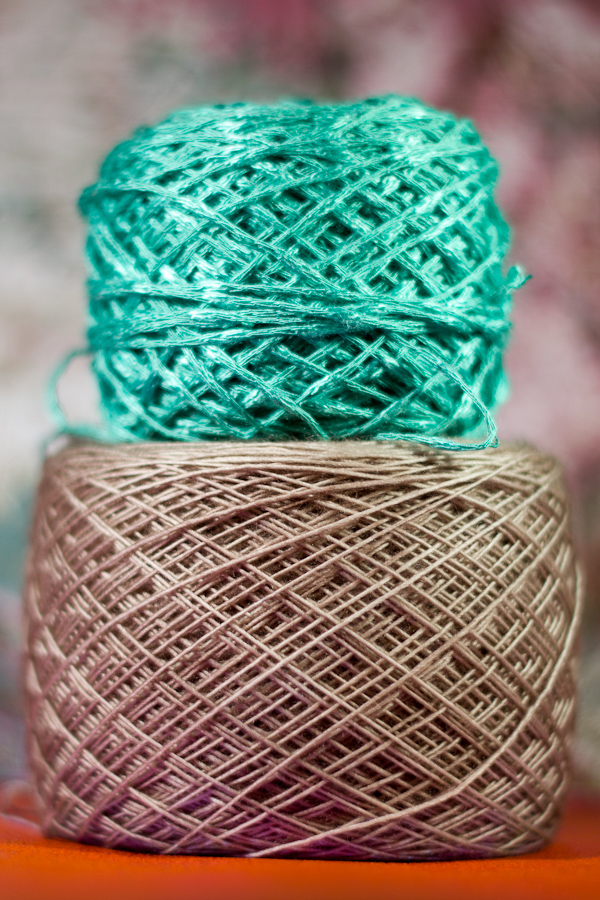 When I got home to take stash photos, I found that the two yarns look stunning together! I have no idea how, but somehow I must make this work.. I want to make a small project that uses both yarns. How to use a lace weight and aran weight yarn together, hmmmm… something to think about :)
Since it's Wednesday, I guess I can also show you the progress on my Aflight socks! I'm getting really close, with a little luck I'll be done in time to show them off on Friday.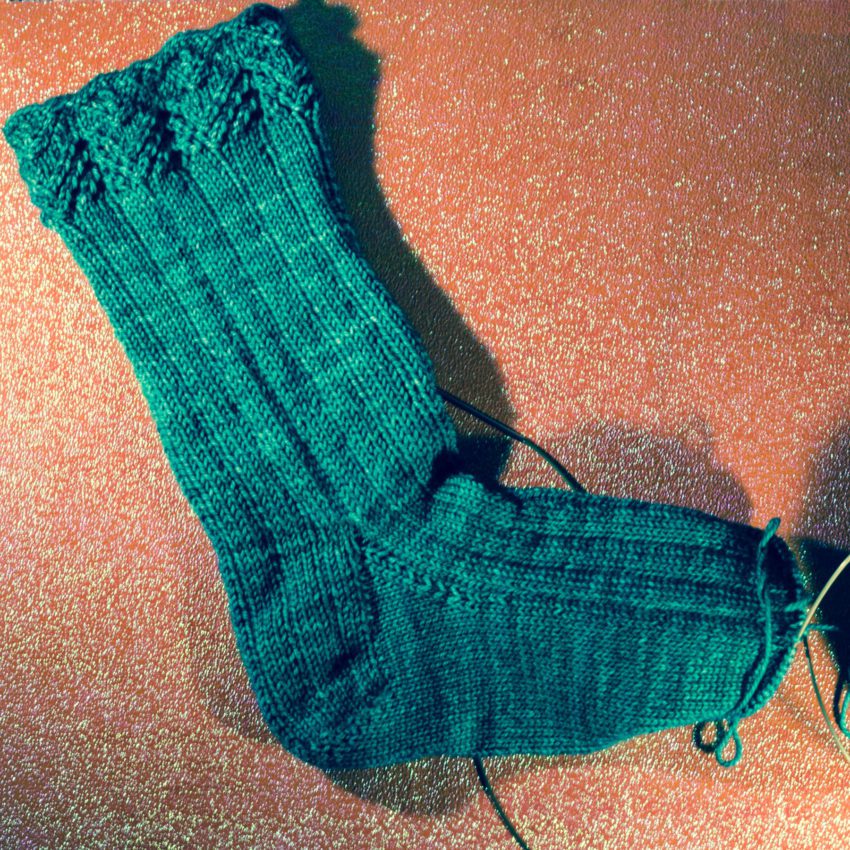 Anybody that stops by on Wednesdays has seen the projects I'm currently working on, so I didn't want to make a dedicated post about them again. Besides, who doesn't love yarn pr0n?!