Happy Wednesday, everyone! This week, I've got a few projects on needles, but I've already chatted about most of them; I'll do a blurb at the end of the post. My newest project is a pair of socks. Remember back when I was unsure what all the fuss about socks was? Well, now that I've actually finished a pair, I think I get it. I've probably created a monster.
Anyway, my socks! I've modified the Charade sock to be knit toe-up, using the Lifestyle Toe Up formula. I'm knitting them in Aslan Trends Santa Fe, in the Celebration colorway.
I've decided to call them Fake Party socks. Eh? Eh?? Get it? Charade in the Celebration colorway? Never mind.
I'm rather liking this yarn, though I'm sad that the colors appear much more faded when knit up than they did in the skein; I was expecting brighter, more saturated socks. The yarn isn't as soft as some other sock yarns I know, but it seems very durable. I expect these socks to be able to take a bit of abuse.
That's enough blabbing though, time for pictures! Clicking makes them bigger.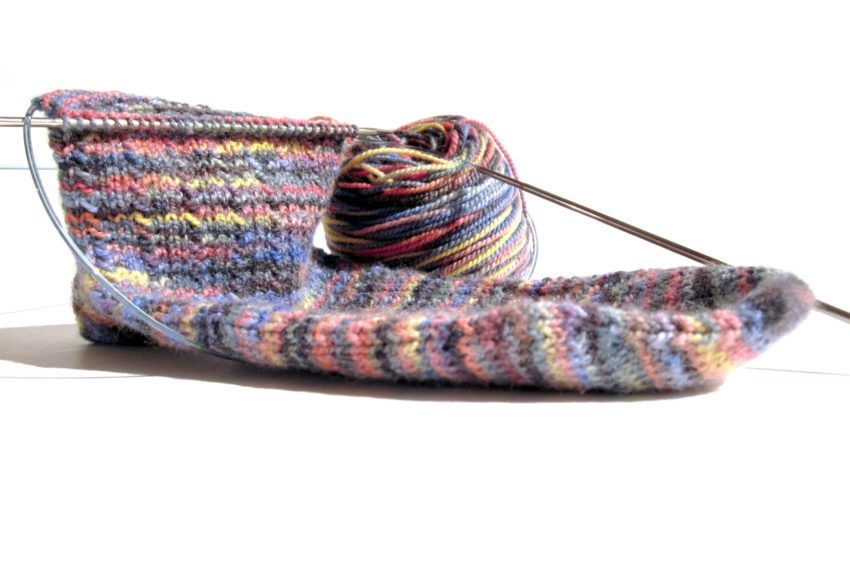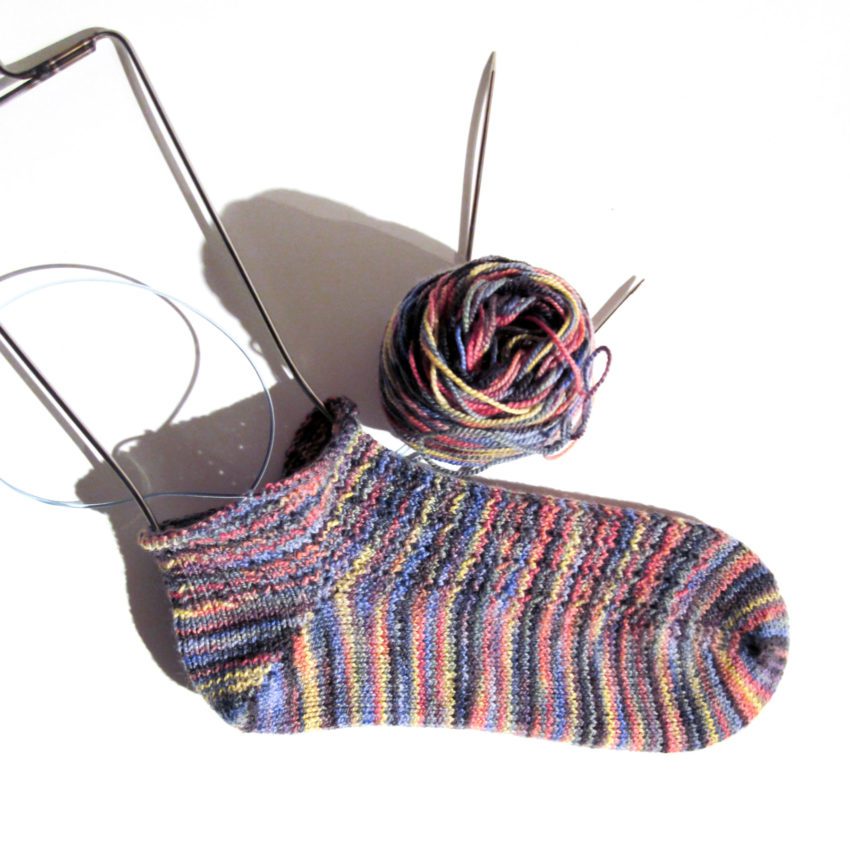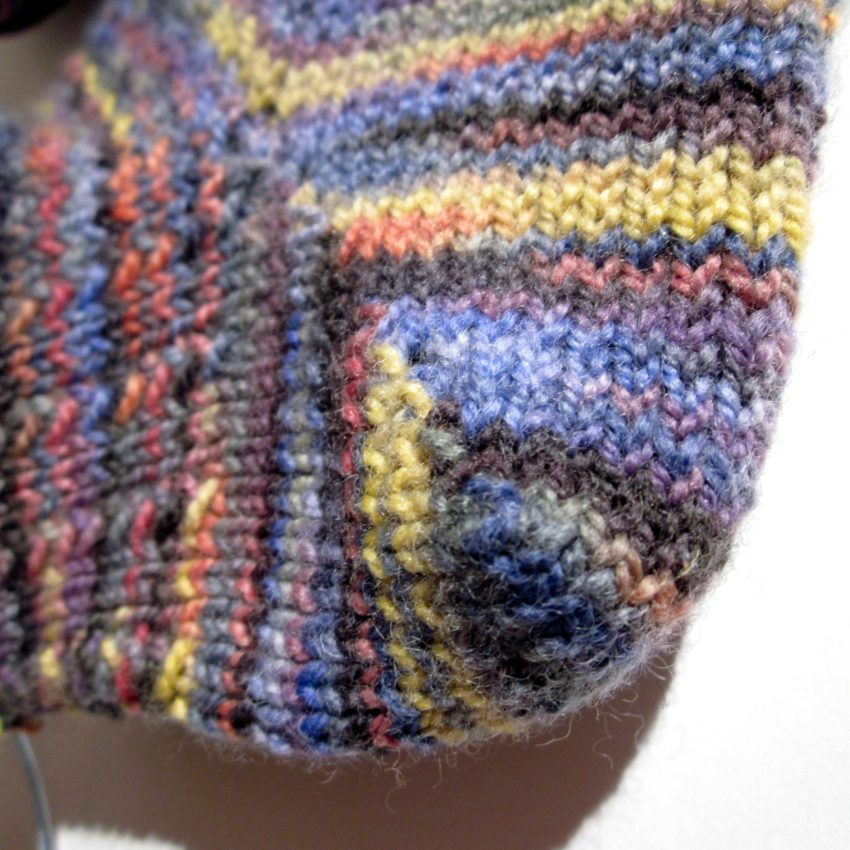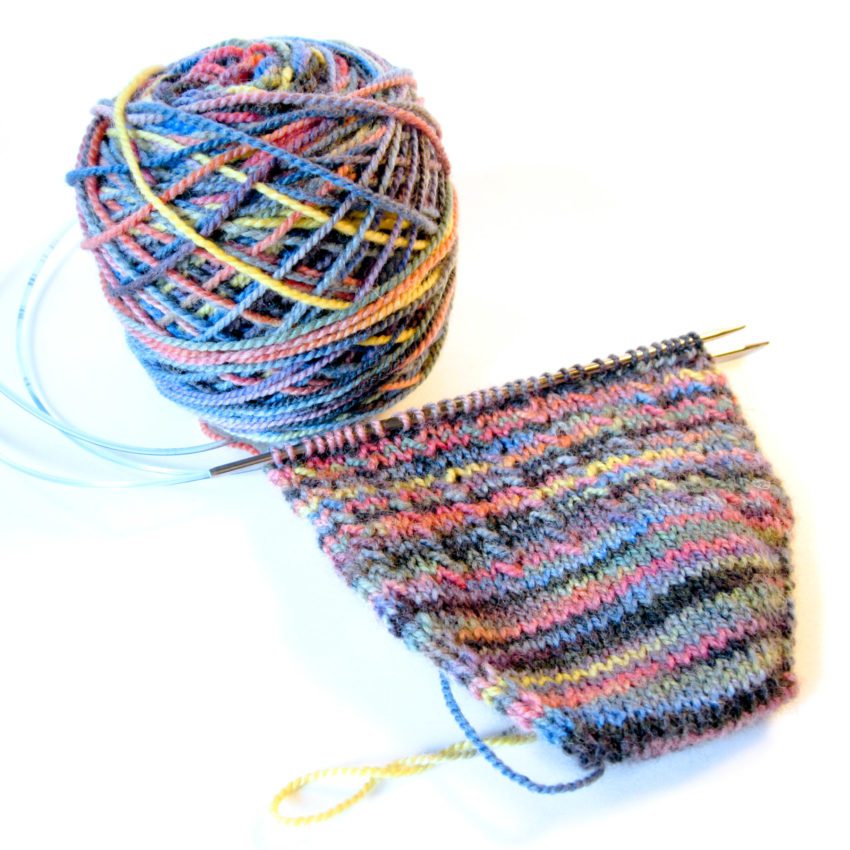 In other knittery news, I'm mostly done with my Mondo hood. I ran out of yarn, so I'm waiting for a package from a kind Malabrigo lover on Ravelry with a scrap so I can finish. I seriously only need to put buttons and make an icord for the tie and it'll be done. I haven't taken an updated picture, but here's an old one: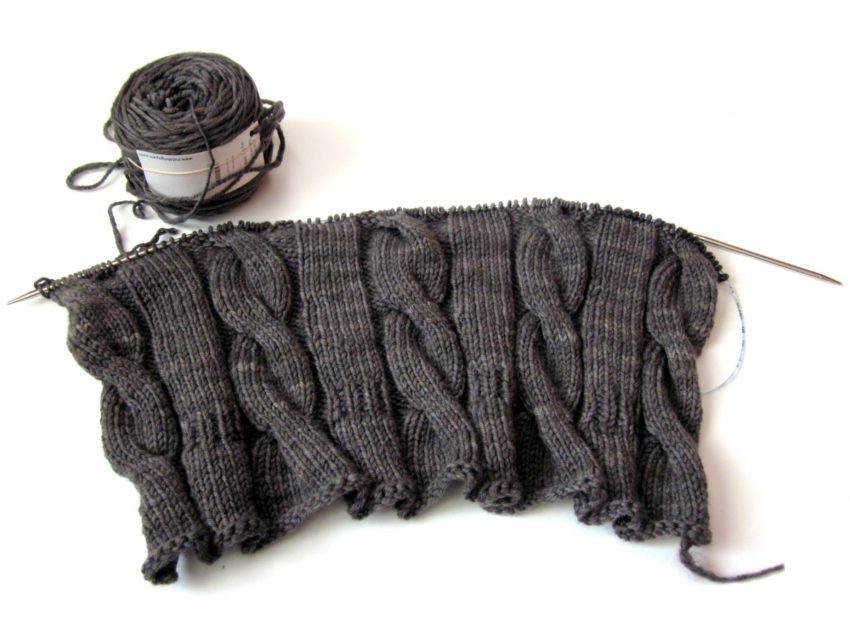 I had some issues with this pattern. There's a few places where its wordier than it needs to be, which actually turns out to be confusing (like how it explains the short rows. Half the words could have been left off and it would make better sense), and a few places where you kind of have to guess at what you should do. I emailed the designer and never heard back, which is understandable on one hand, but frustrating on the other.
Looking at the picture on the project page and what I have, I feel like my hood is taller and narrower than hers, but mine looks like everyone elses (except the designers) and I have the correct amount of cables as per the pattern, so I guess the main photo is a previous incarnation, which only adds to the confusion when trying to figure out what to do. It's a great hood, but the pattern could use some improvements. At any rate, I can't wait to do the finishing touches and wear it!
And finally, in a shocking turn of events, I am only 6 rows from finishing the Sweater I No Longer Speak Of™! I picked it up again after being harrased by the gals at my LYS, and found that my gauge has changed dramatically.. there's no way I can actually knit the full sleeves and have it look even remotely okay, so I've decided to make it short sleeved. One sleeve is done and cast off, and the other is on needles; I'll probably finish tonight so I can make an FO post for it on Friday! Stay tuned.