(except for right now.)
Can you believe it? After a year of blood, sweat and tears (ok fine, maybe only tears, curse words, and frustration), my Geodesic Cardigan is FINISHED. Like, it's been blocked, ends woven in (all five million of them), and even photographed.
Can I just say that I still hate the thing?
Ok, before I get into talking about it, let me show you the picture so you can all oooo and aaaaa over it… because everybody loves this thing except for me.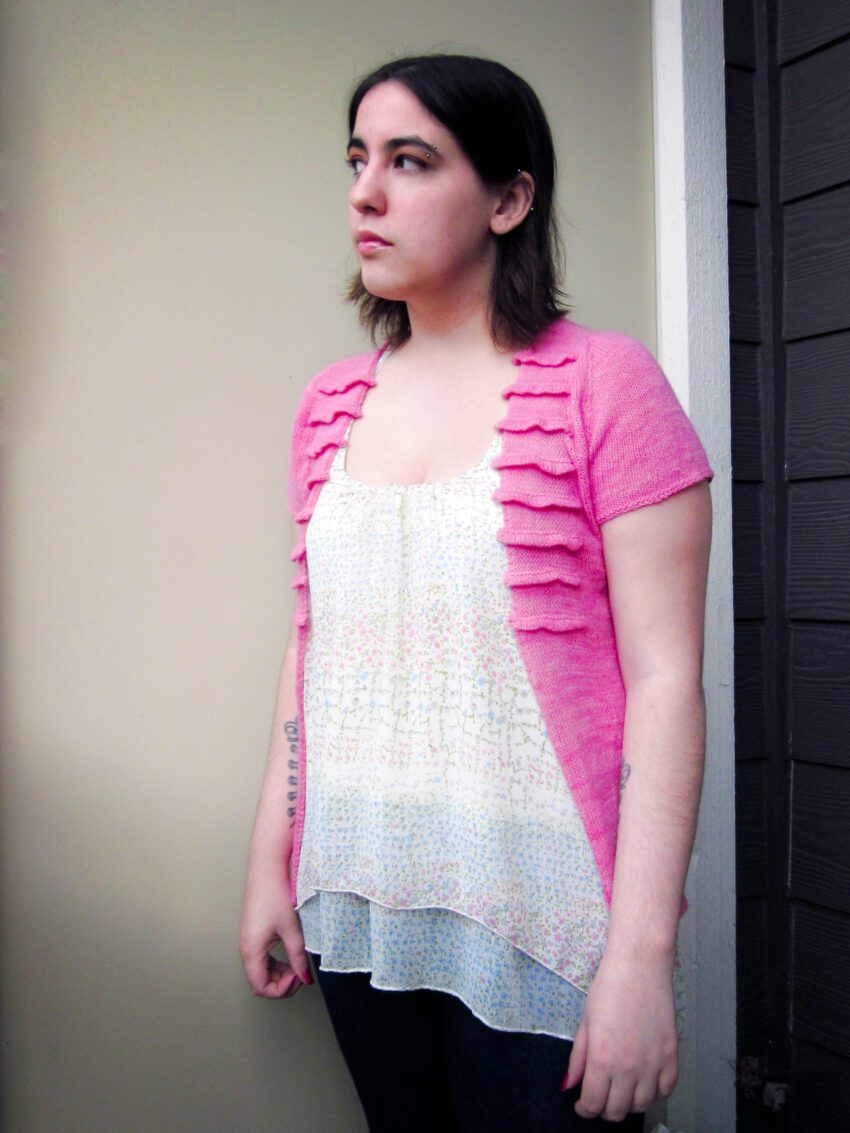 Right. So. The project page would have you believe that this sweater is 100% Merino. It's more like 40% Merino, and 60% Spite. I don't like the tucks… they look sloppy and don't lay right. I don't like the sleeves… I really wanted the 3/4 length sleeves, but with all the tension and ladder issues I was having, there was just no way that was going to happen. I don't like how it looks on me… I'm far too chubby for something that delicate (this photo is deceptive, trust me).
But, I'm glad the sweater is finished, and maybe in the REAL Spring when I can actually wear it without freezing, I'll be happier.. but right now, I'm just not feeling it.