I'm making my first garment, which in and of itself is a challenge. I have a very short attention span so knitting large objects tends to not go so well for me. I have the same problem with scarves, even. Enter the Geodesic Cardigan [my project page]. It's cute, it's big, it takes some effort. It's everything I'm bad at.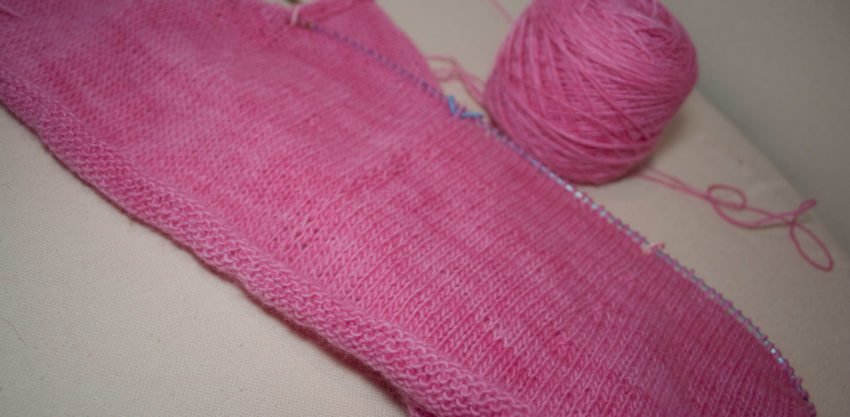 But, I'm doing it as a knitalong with some awesome folks at Knitting Bee, which has gone a long way towards keeping me motivated, even though I'm way behind pretty much everybody else. I knit a little slow.
I love the sweater and I'm excited to be done, but I think this may have been a poor choice as a first garment for me.
It starts off by casting on a billion teeny tiny stitches with teeny tiny yarn on relatively big needles, which is horribly awkward at first. Then it's really boring for 3 inches, slightly less boring for something like 7 inches… then becomes amazingly difficult (for me anyway) because there's suddenly 4 things you have to keep track of at once. As if I know how to plan!
I just got to the increases and am close to the first tuck. I'm a little panicked, to be honest.
But the yarn knits up soooo soft and I really want to wear the sweater, so I will persevere! It's getting harder and harder not to put it down and start making Que Sera, which seems easier and faster, though.
Anybody else making/made the Geo that has some tips for keeping track of where I am? Anybody else in the same "I can't focus" boat?