I find myself so close to being done with my Geodesic Cardigan, and yet so unwilling to work on it. So I did what all good unmotivated knitters do… I started a new project! *grin* I was particularly good though, and picked a quick knit to distract myself with.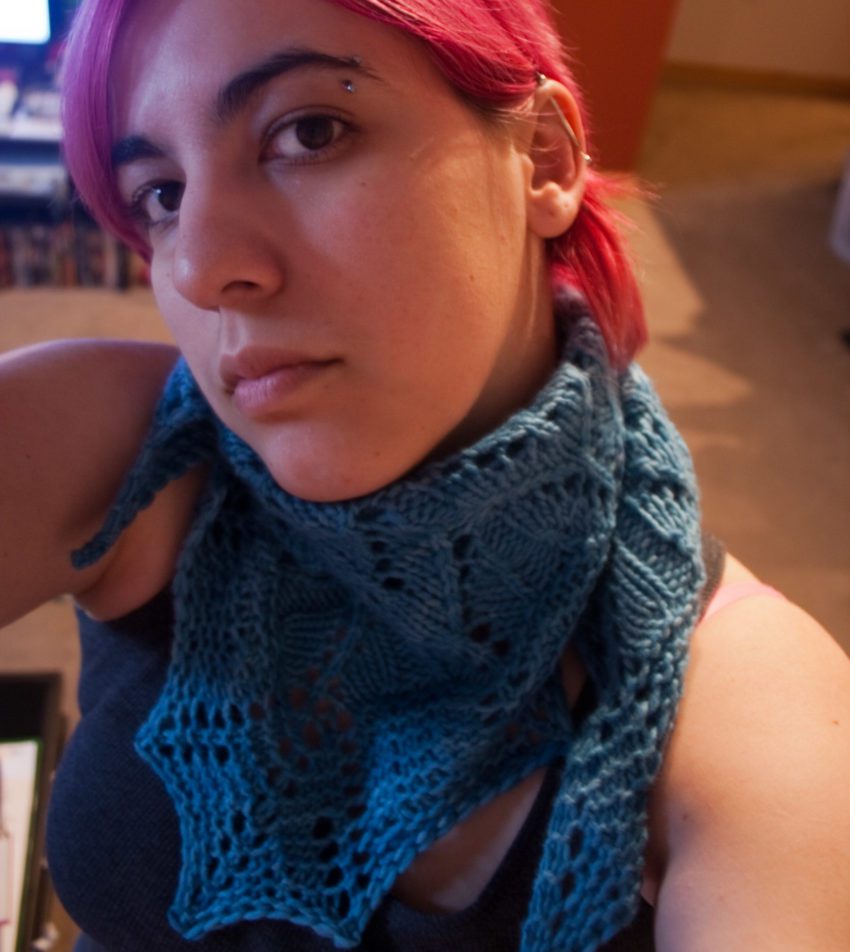 I picked up a single skein of Malabrigo Worsted in a yummy color (Bobby Blue) and set on making 198 Yards of Heaven [project page]. I had a few false starts while I got used to the yarn and it's uncanny ability to slip off my metal needles, but once I got past the first few rows it was fairly smooth sailing, stopping only to recover the rogue yarnover that fell off without me noticing.
It makes for a very cozy neckerchief style shawlette. My original intention was a summer-ish accessory, but I clearly didn't think my plan all the way through based on my yarn choice! It's very snuggly, and I'm excited to wear it…. this winter.
Blocking did wonders for it. Pre-blocking it was scrunchy and measured in at 26.5" x 13.5". Post-blocking it's 42" x 21", flat and lovely!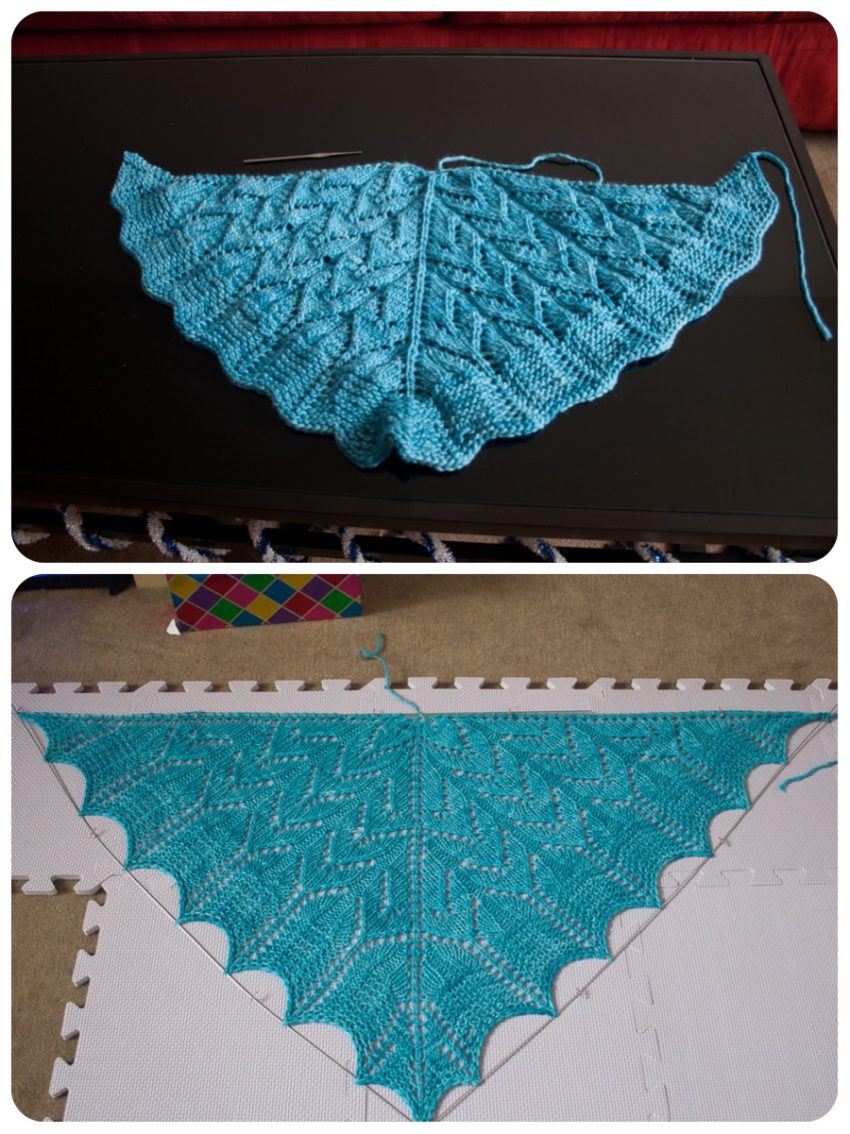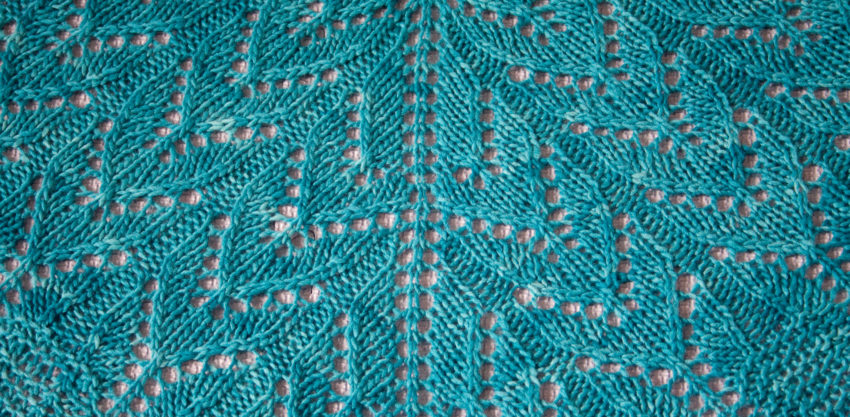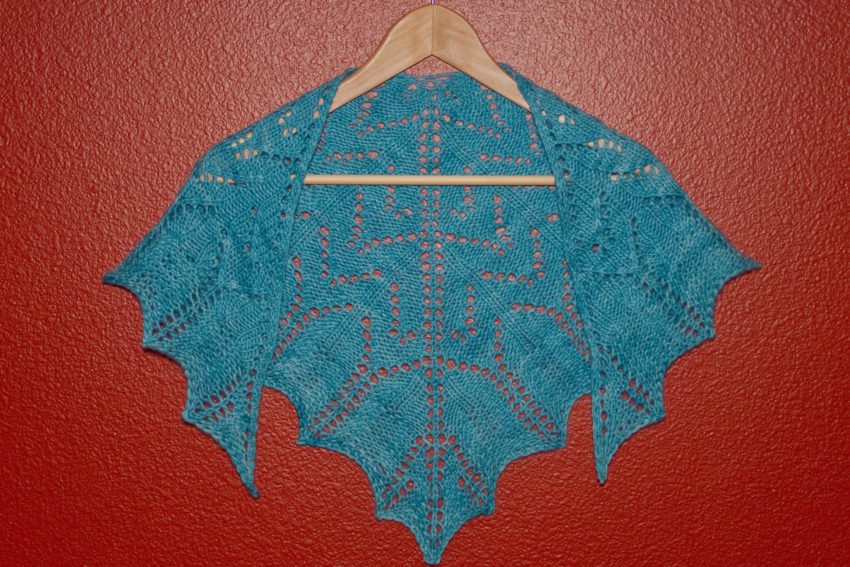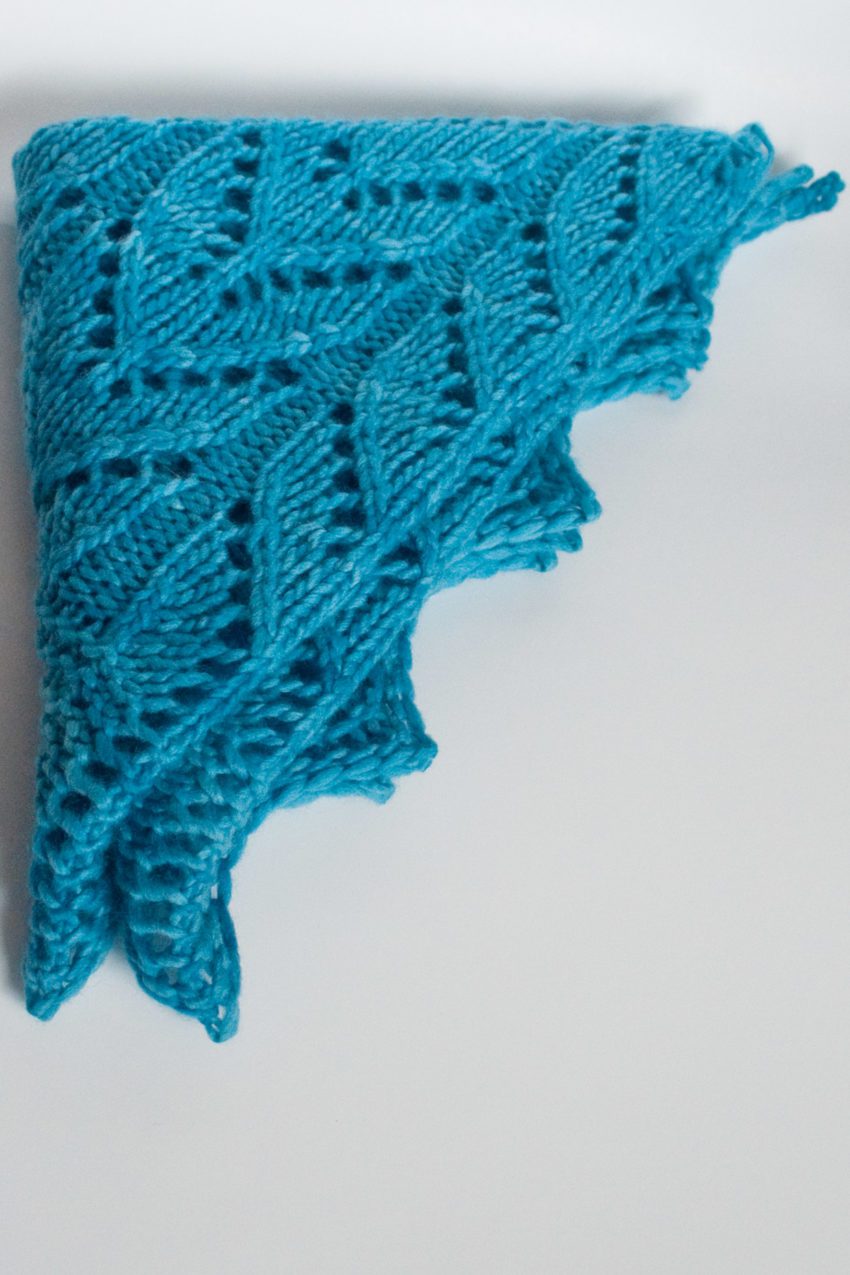 It was a fun, easy knit, and I'm glad I made it. I still don't feel motivated to finish my cardigan, though.