Where Are They Now? – 2KCBWDAY4
Write about the fate of a past knitting project. Whether it be something that you crocheted or knitted for yourself or to give to another person. An item that lives with you or something which you sent off to charity.
There's been a number of knitting projects that have been well received, and then forgotten about. It's time to dust off those projects and shed some new light on them! I've randomly selected a few items from my FO list on Ravelry.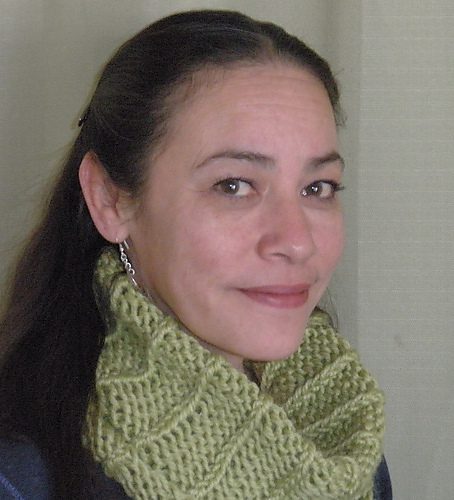 First up is a lovely cowl I made for my mom. This is the Simple Ribbed Cowl pattern, knit up in Katia Peru.
I had been promising my mom something warm for far too long, and this was a quick knit. It's since been mailed to my mom, and she wore it all winter long. She remembered that it is not allowed to even think about going in the washer, and she got a little bottle of Soak for handwashing it in! I'm so proud of her.
This cowl is still in happy, healthy condition and awaiting the next batch of "cold" Southern California weather.
---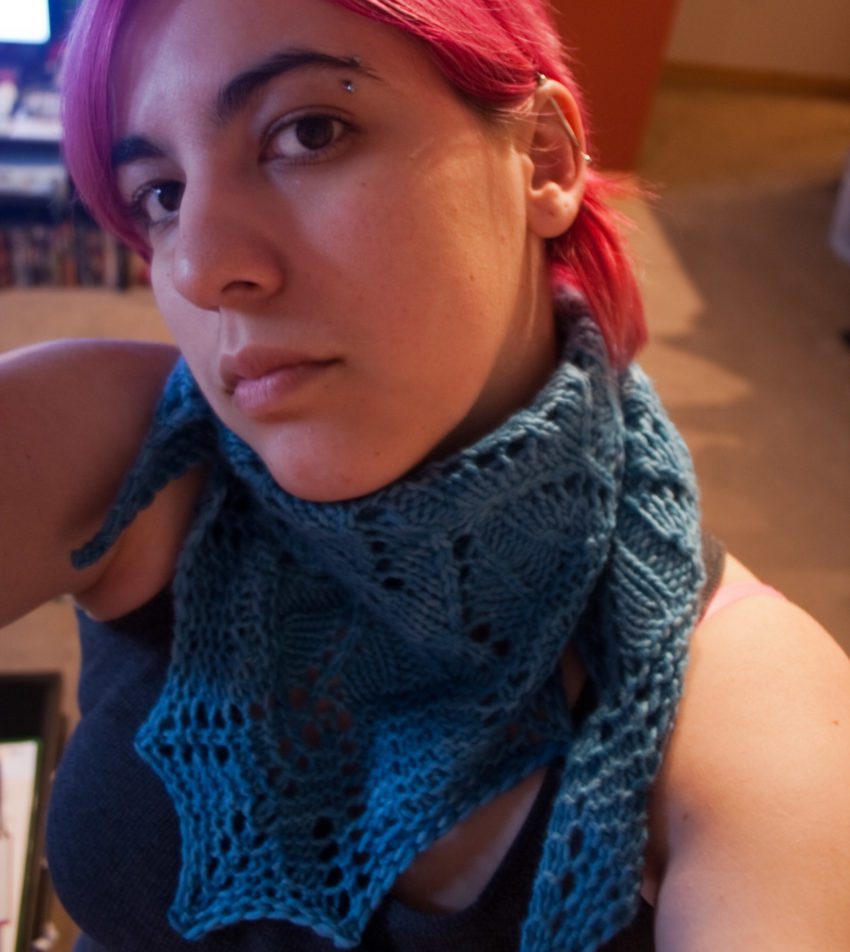 Next up is the ever popular Blue Malabrigo Heaven scarflette thing. I've actually had people at the yarn shop ask me to bring it in so they could see it. Funny story about why I can't do that, actually…
So, last summer, I went to England. I hear their weather is about as sporadic as Portland weather is, and not to be surprised if it started to rain randomly. I decided to bring the shawlette with me as a layerable item of warm as a precaution. While I was there, I was visiting a friend of mine one day, who picked it up and tried it on.
It's so not fair. That blue looked so amazing on her with her bright (natural) red hair and light skin. I knew that I could never wear it again out of sorrow of how not-as-amazing it looked on me. So I cursed her name and left it with her. She still owes me a picture of it on her, but I hear that it gets regular love and attention. I will just have to make a new one for myself.
---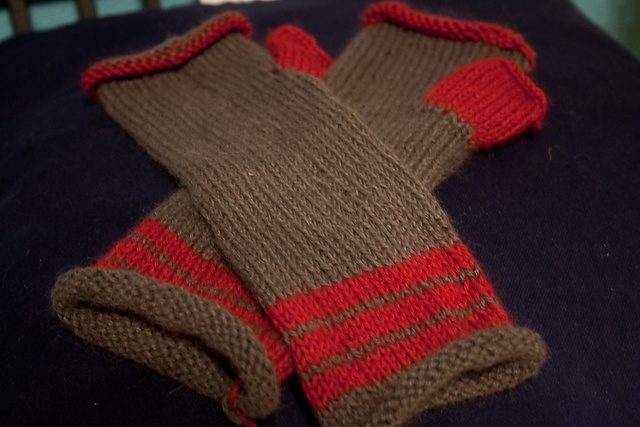 And last, but certainly not least, let us have a moment of silence for my beloved first pair of fingerless mitts (made for myself). I had these great mitts made out of super soft and warm Cascade Yarns Indulgence. I wore these gloves every day for like, two months. My wrists have never been so spoiled, and we'd still be in awesome bliss…. if it weren't for The Accident.
Yes, these gloves… they went through the washer. I think they got mistaken socks or something (and with the red stripes, it's an easily understood mistake). Needless to say, they did not really survive the trip.
They looked adorable as little tiny felted gloves, but I don't think they'd fit anybody over the age of about three and a half. Le sigh!
---
This is actually a really fun post idea. Now that I've got some solid FO's under my belt, I think I'll do some random "Where Are They Now?" posts for my more popular items later down the road.
So what's the most interesting story of the fate of one of your crafted items?