I've completed my Summer Lace Shawl, which is a variation of the Christmas Lace scarf. Knitting a lace pattern on big needles does wonders for opening it up! The yarn is Lorna's Laces Worsted in a colorway made exclusively for one of my local yarn shops.
I didn't really get a good shot of it before blocking, nor did I get fabulous measurements. But, it went from approximately 1.5 ft by 4.5 ft, to 2.25 feet by 5 ft. It could have gotten bigger, but I really liked it as is. The edges flattened nicely.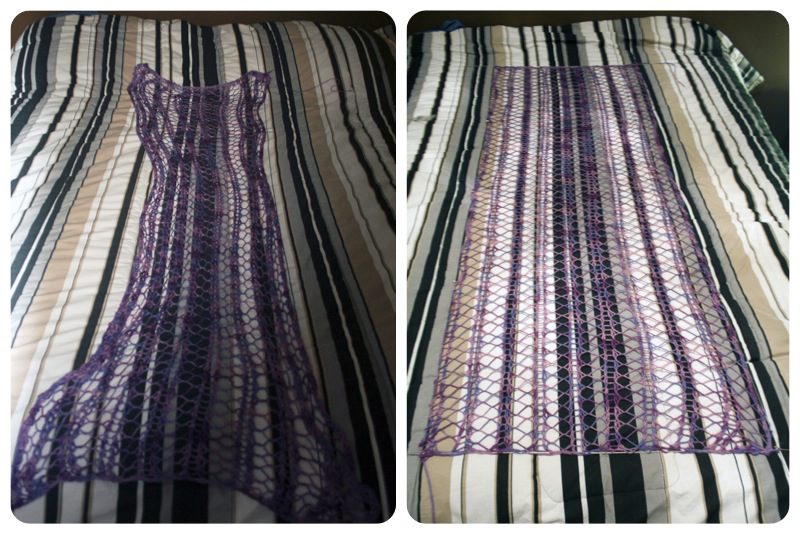 All in all, I got exactly what I was aiming for: something to cover my shoulders when it's a little chilly, without being hot or bulky. I'm very happy with it even though I don't look like I am haha.