I recently picked up a digital copy of the June 2010 edition of Yarn Forward Magazine, because it had a super cute pair of socks that I wanted to make, "eventually". While e-flipping through the pages, I found this adorable lace scarflet pattern called Liza Rose, and decided that this was a better use for my lovely skein of Polar Morn Malabrigo Worsted than, say, making another 198 Yds of Heaven (not to say that the first one wasn't beautiful, but this pattern spoke to me more). And thus, Polar Rose was born!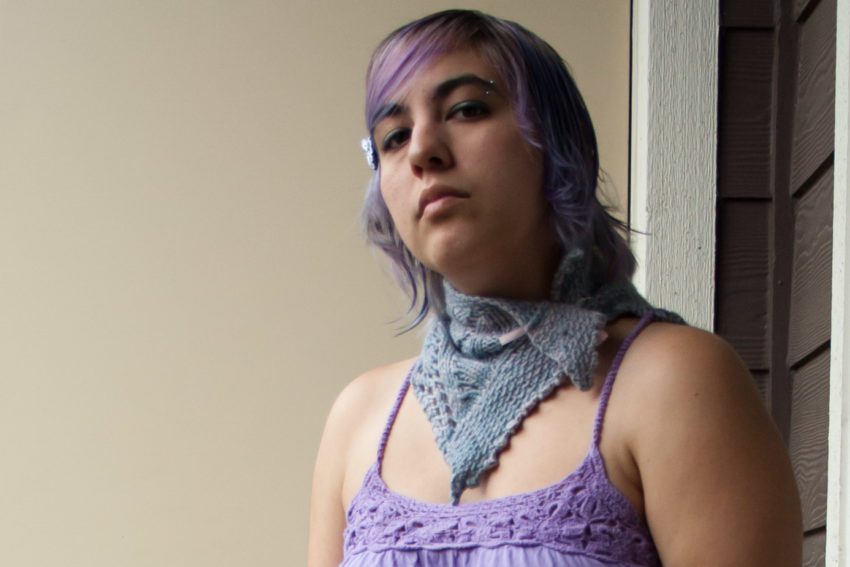 The construction of the pattern was really interesting. I guess it was along the lines of modular knitting; you'd knit one part, pick up stitches and knit the next part. It was also a really fast knit. It's cozy, it's cute, and I love it.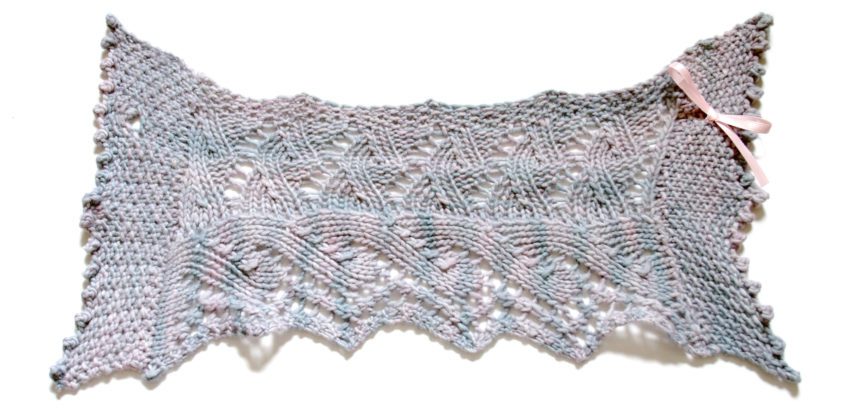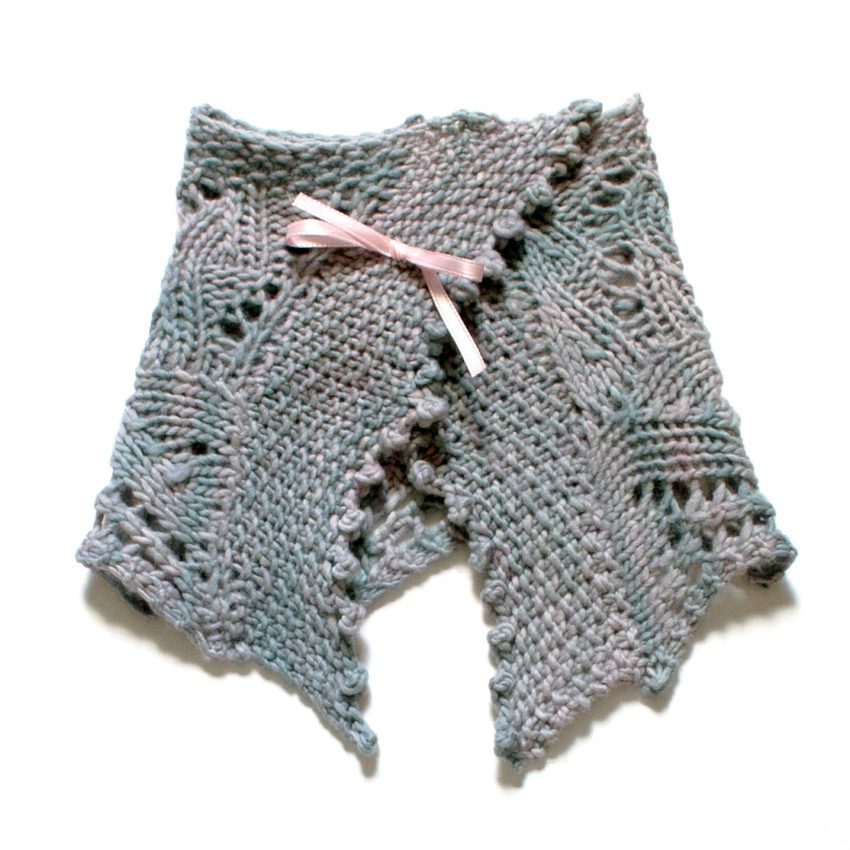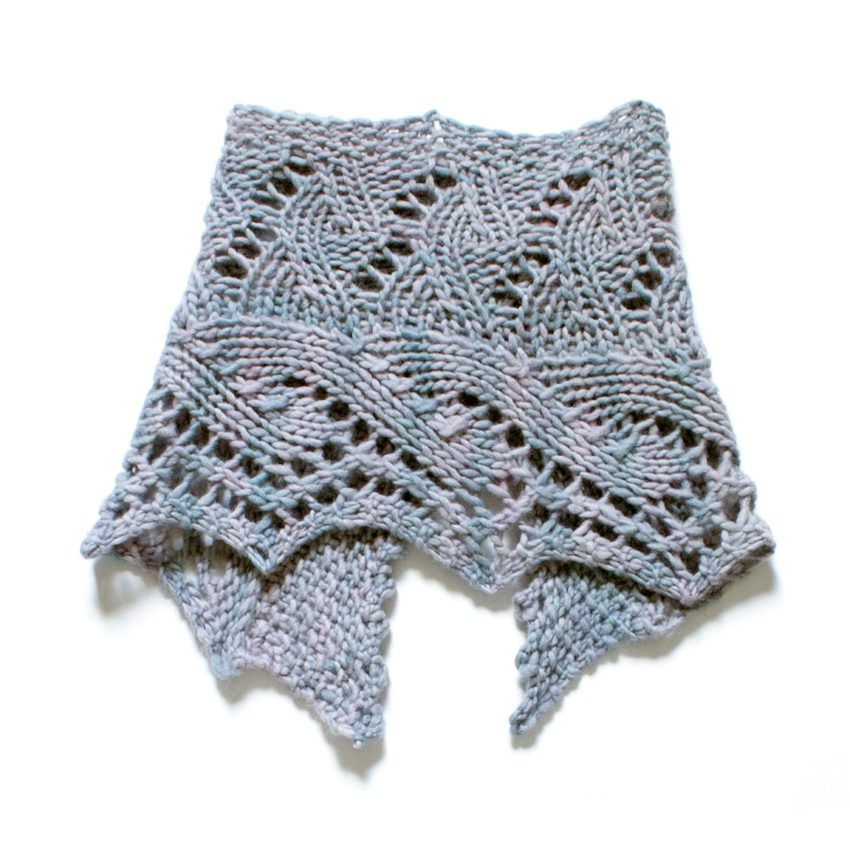 As a side note, I'm totally unimpressed by Yarn Forward's digital format (which is provided by Yudu) and will not be buying another issue, or anything else that is managed through Yudu. That is all. If you'll excuse me, I'm off to go snuggle with my cowl! Also, whoever told you that my hair looks amazing every day LIED.