Recently, I was found lamenting the idea of knitting socks and trying to figure out what the mass appeal was. I decided the only way I'd figure it out was if I actually tried it. So, I stocked up on some Happy Feet and super long circular needles and got to it!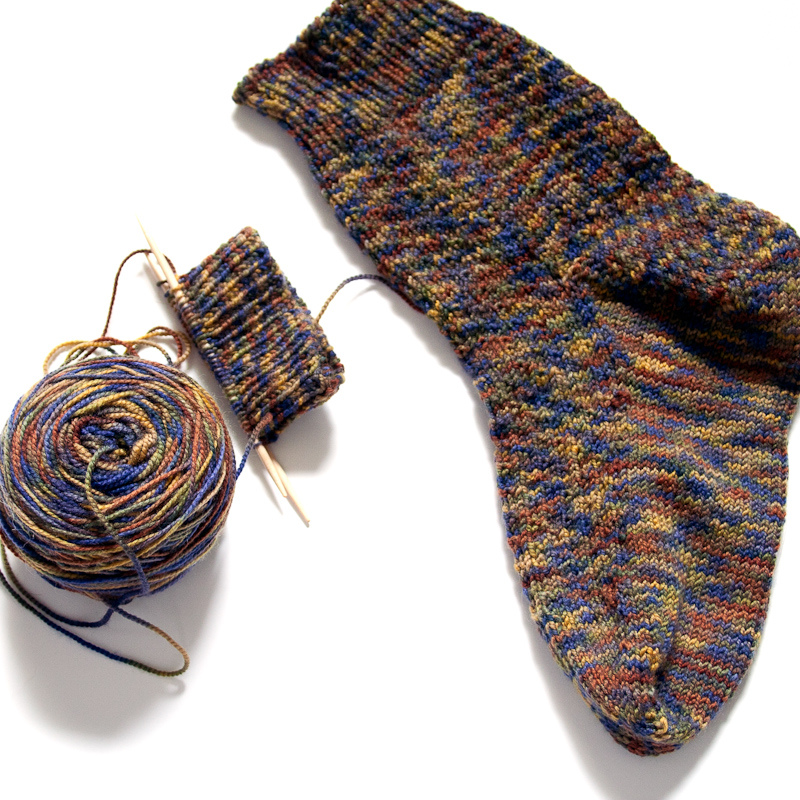 For my first sock, I chose a relatively simple pattern, Hermione's Everyday Socks (blog). I wish I had realized sooner that the stitch pattern was the same one as the pattern I used for two pairs of wrist warmers I made… I'm so tired of that pattern! Oh well. The sock directions were easy to follow, and I enjoyed turning the heel. I have one fully completed sock!
Problem is, I didn't knit a gauge swatch and the sock is too loose for my foot. Oops. So, when I get over my boredom with the stitch pattern and find the will to knit the rest of the second sock (I'm halfway done with the cuff haha), my boyfriend will have the honor of owning the first socks I ever knit.
And for the record, sock knitting is addictive, holy bejesus!
I've cast on a pair of Monkey (knitty) socks now and am enjoying the pattern. These socks look like they'll fit, even! You can keep up with my progress on the Ravelry project page for Monkeys, Ahhhh!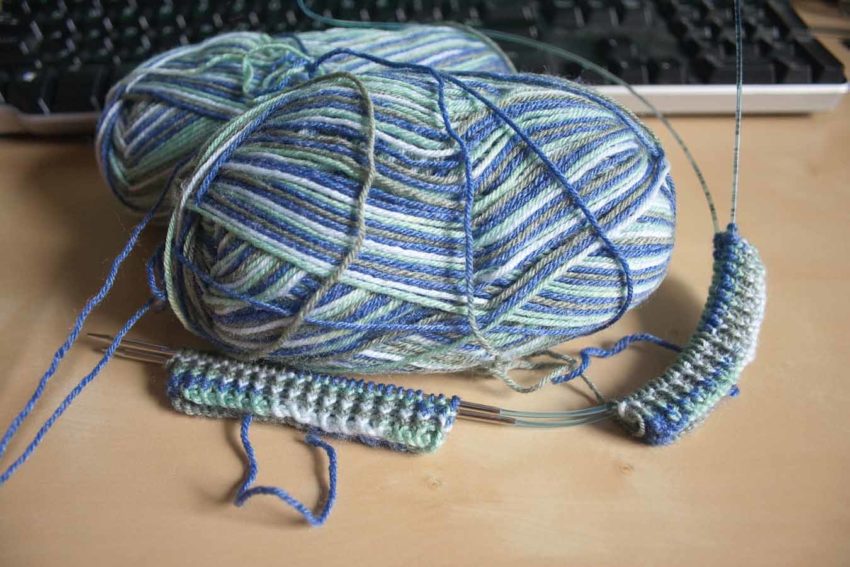 Beyond that, I have some plans for learning how to do two at a time toe up. I'll be using the basic stitch pattern from Spot Check Sock, but knitting the socks using the methods from Lifestyle Toe Up Socks. I have the yarn picked out and everything.
Seems like my scarves are on hold until it gets cold again. The only project that is borrowing my attention from my socks is the pink Geodesic Cardigan I'm doing for a local KAL.. more on that later.
I've created a monster!