It's not Friday, but I wanted to post some of the items I've finally finished recently! I picked up a few items that had been on needles for an embarrassingly long time, and finished them.
But first, I have a public service announcement. DO NOT let items sit on needles as long as I do, or bad things will happen. See the socks and gloves for details. Le sigh.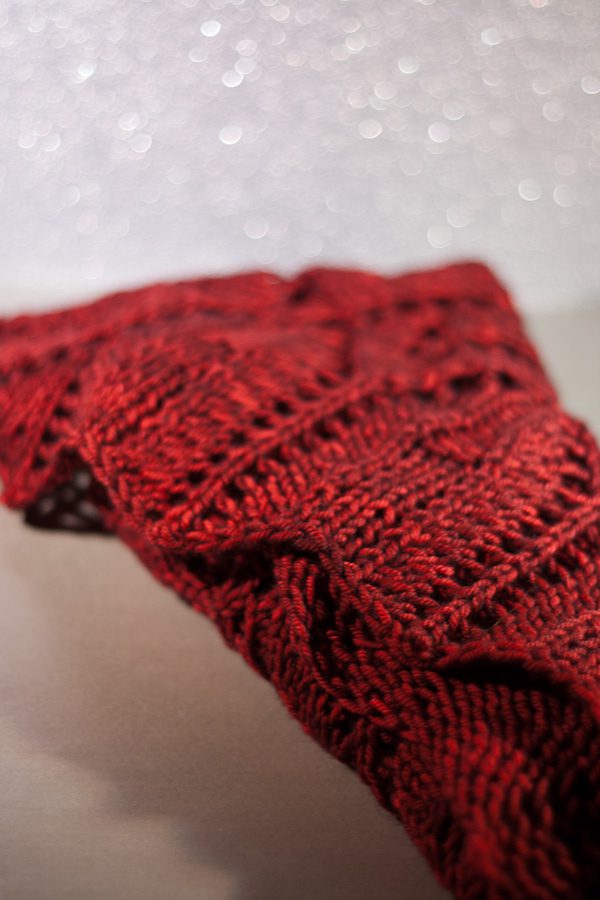 So. First up is my Vampire Heaven. For some reason this one took a lot more yarn than my Malabrigo version did, and I had to get some extra yarn to finish binding off. If I remember right, I was still supposed to do more rows on the edging too, but I got tired of knitting it. I don't have a great picture, but here she is.
Then I picked up and finished the second Fake Party Socks. I don't know what happened but one is a little bigger than the other.. I blame tension changes from waiting so long to finish the other. Shame on me.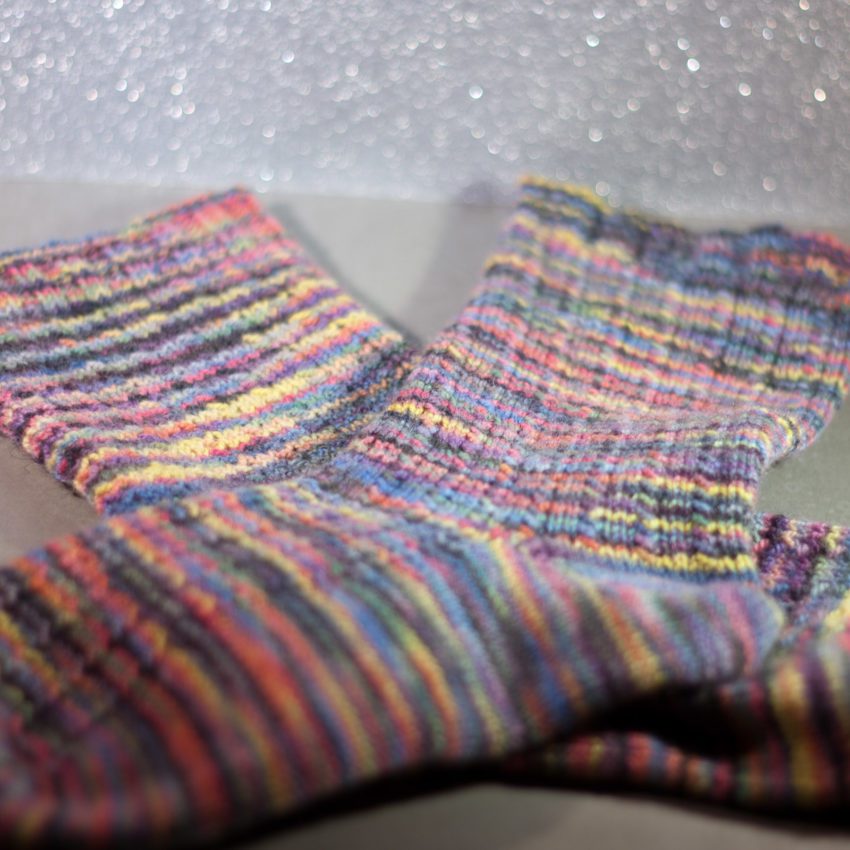 Next up was a pair of fingerless gloves. I had made the first as a test knit ages ago and never started the second. It was a really fast knit, too, I don't know why I dragged my feet on it for so long. I didn't realize until I finished, but I had added some decreases on the wrist for a better fitting glove the first time that I didn't add the second time, so the second glove is too big and bunches up on my palm. Sooo eventually I'll have to rip out the cuff and a few rows of the thumb gusset and add those decreases. I'm not looking forward to it, as I really hated knitting the cuff. It's cute, but the cable is a pain. Love the gloves though, will probably make more sometime.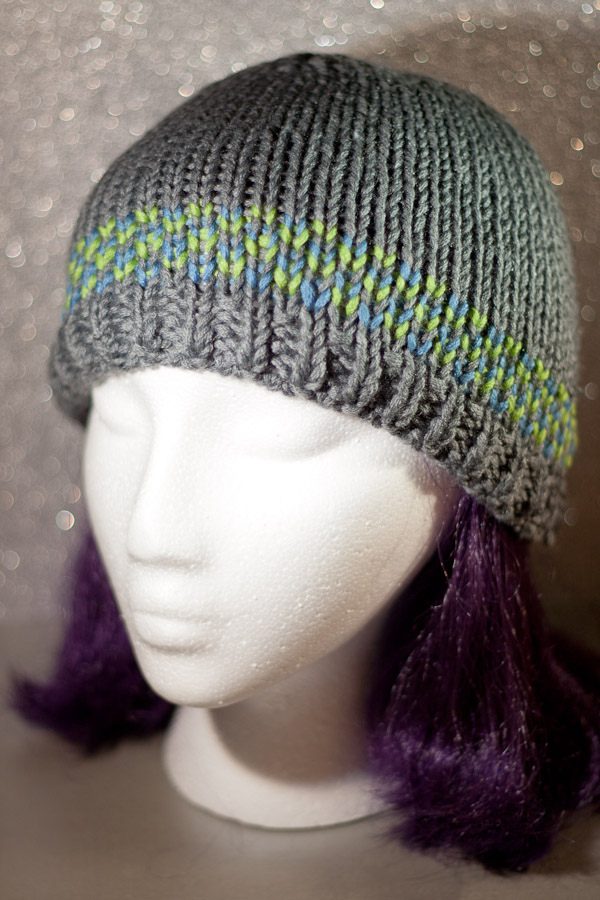 Last but not least.. actually, I lie, it is least, I'll never actually wear this, but anyway I finished up a hat that I don't even think I had ever blogged about. My tension was all wrong on the colorwork. Also, I got my hat model a wig, but oddly I think I like her better bald haha!
That's it for now! I don't have any WIPs to share because my only new projects are already done save for blocking and finishing, I'll probably be able to share one of them on Friday though, so be sure to stop by for more finished goodness.