Remember back in August when I posted a whole stack of WIPs that I have sitting around? And remember how I said I planned on working on some of those again? Well, it took a little longer than I had anticipated, but I finished one of the items on it! Say hello to my completed Prickly gloves!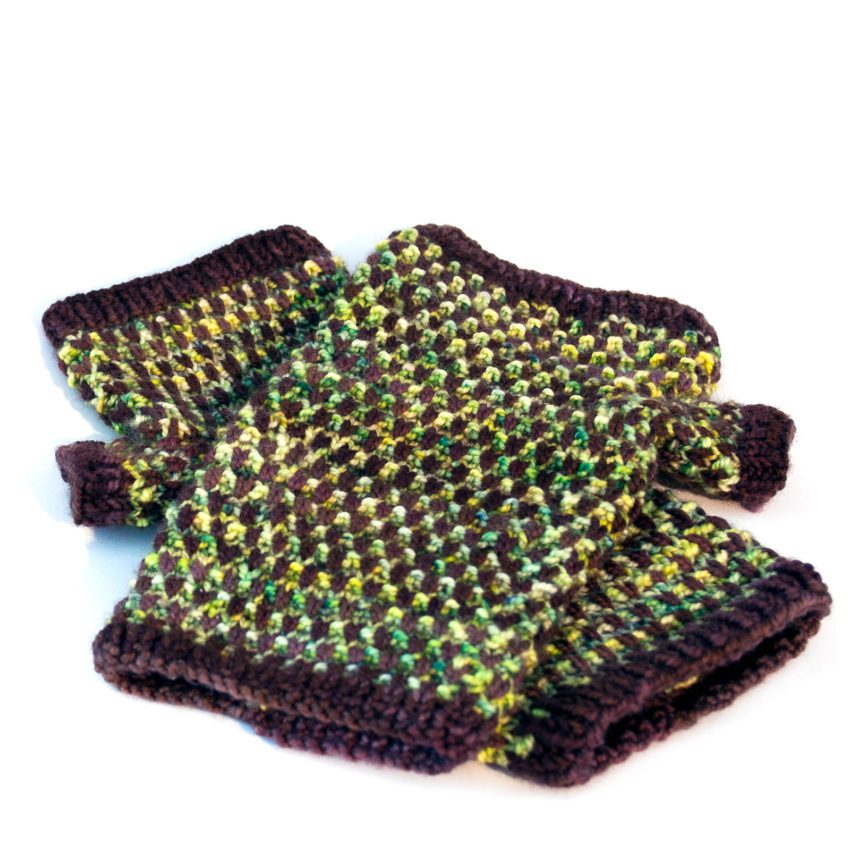 I adore these gloves, so much, except for one thing. See, I started working on these forever and a half ago, when I was brand new to knitting still. Then I stopped working on them for a long time, and picked them up again now that I'm not so new, and you can totally tell! The second glove is shaped like a trapezoid because I knit at a tighter, more consistant gauge. The bottom is lopsided and it gets narrower and straighter as you go up!
Ok, so you can really only tell if you look at the glove flat, but I can feel the difference, because that glove is snug on my hand and not on my wrist, and the other one isn't snug at all haha!
I have enough of both these yarns left that I'm considering knitting a second pair. I mean, look at how gorgeous they look together, how could I knit either of them into anything else??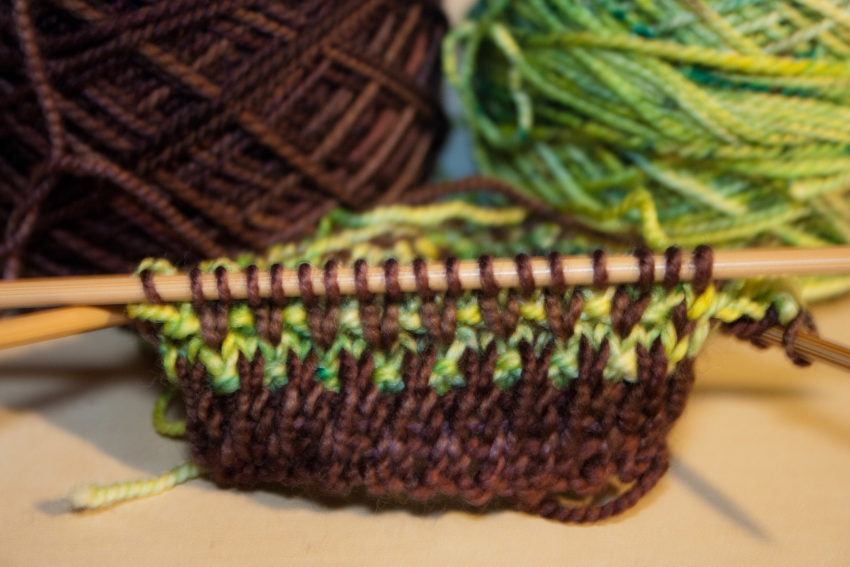 Though, I want to knit this pattern with some other sock yarn I have left, so maybe I'll adapt the stitch pattern into some socks? We shall see!
And yes, I am totally wearing them as I type this post ♥