I am so excited for the upcoming Olympics! While there's a handful of Summer sports that I really enjoy, the Winter games are where my heart really is! I absolutely love Figure Skating, and skiing/snowboarding is always cool to watch. And ice hockey, come on :) For the first year ever, I also actually have a TV that gets channels, so I can watch the Games to my hearts content this time.
The real fun of the Olympics these days though is the Ravellenic Games! It's a great excuse to actually do some knitting, and TV time is the best time to knit in my book.

So with the Games starting on Friday (meep, so soon!), I'm doing some planning! Since I just moved, all my craft stuff is not really accounted for yet; I knew where everything was before it got put in boxes, so now I need to know what I want to do for the games so I can find the appropriate yarn/projects/whatnot haha!
For the main event, I'm going to participate in Short Track Shawls and knit Ishbel. This shawl will also quality for Lace Luge, Single-Skien Speed Skate, and Stash Skeleton. The poor skein of Malabrigo Sock that I'm going to be using has been in my stash for almost three years! Actually, this Ishbel has been in my queue about that long… I think it's time to finally knit it.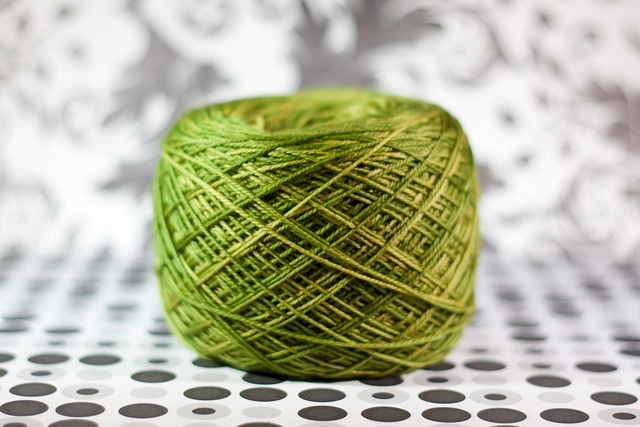 For some smaller events, I will be finishing up a hat that was supposed to be a Christmas gift (oops), and unwinding a few projects. I have a pair of socks that has some mistakes that I now find unacceptable (I will probably restart that project later) and a small shawl that may or may not be restarted (I lost my place, and don't feel like trying to sort out where I am. Also, it's been on hold for over a year, and I've already learned why I shouldn't continue projects that old).
If I finish my shawl, I'll next work on finishing up a couple projects that are on needles. Actually… I have one that I'm going to finish first, it's so close to done it's embarrassing that it's not done yet. I've just got to finish up the crown decreases on a hat. I'd finish before the Games if I didn't have other things to do before I dedicate a bunch of time to knitting! After that I want to finish the Fair Isle hat that I started oh so long ago. Despite what I said above about not doing old projects, I'm reasonably sure that my stranded tension hasn't changed, so it should be okay. Maybe… I hope.
I think those things will keep me pretty busy during the Games! Especially since I'll be out of town for a while attending a wedding in Los Angeles. This will be fun! What's everybody else doing for the Games?