GUYS! I've done it! I've successfully completed my first actual pair of socks. I'm so proud of myself!! They actually came out pretty decently, too, which is also a plus. One more item off the massive WIP list from months and months ago…
They are on my feet right now! And without further adu, here are a few pictures.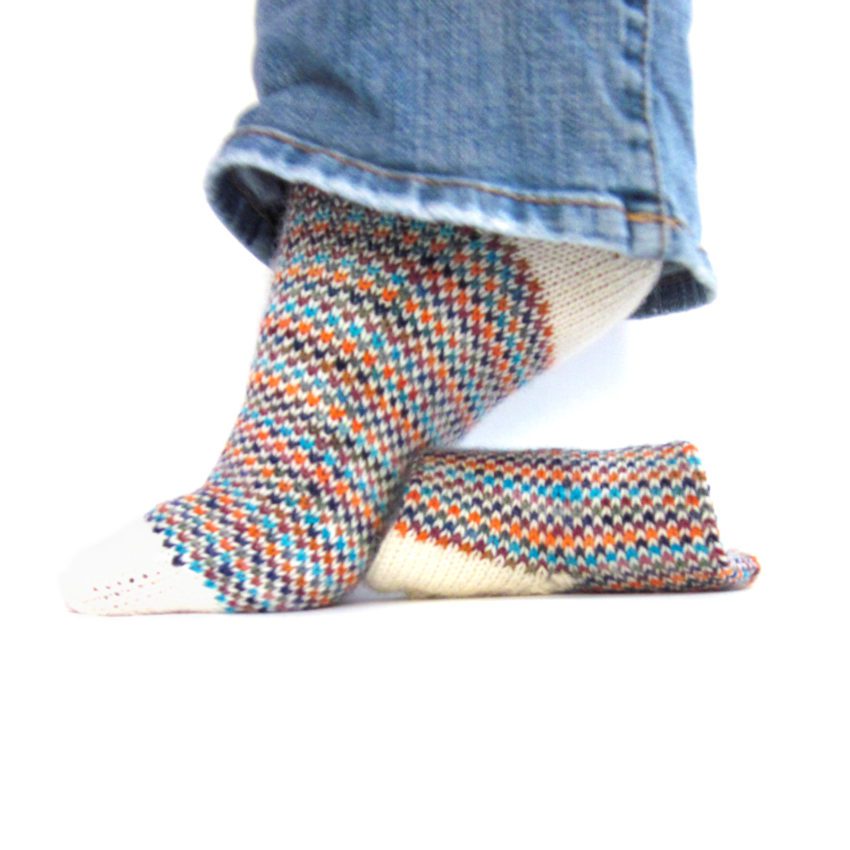 The heels on my socks are, in a word, awful, but I'm not surprised. I kept confusing myself with the short row and losing track of where I was, and I probably did the increase differently every row heh. Next time I'll get it better. The socks are also a bit snug, but not too bad.
I learned a lot making these socks, and I'm really excited for the next pair!