In a rare turn of events, there's actually a possibility that I'll have a knitted gift done in time for the occasion that it's actually for. GASP! That's right, I'm done with the Christmas knitting and am now working on a hat for a birthday, and said birthday is still a week and a half away.
The lucky recipient, my old friend Pod, requested a simple ribbed beanie in a tweed yarn, so it makes for quick and mindless knitting.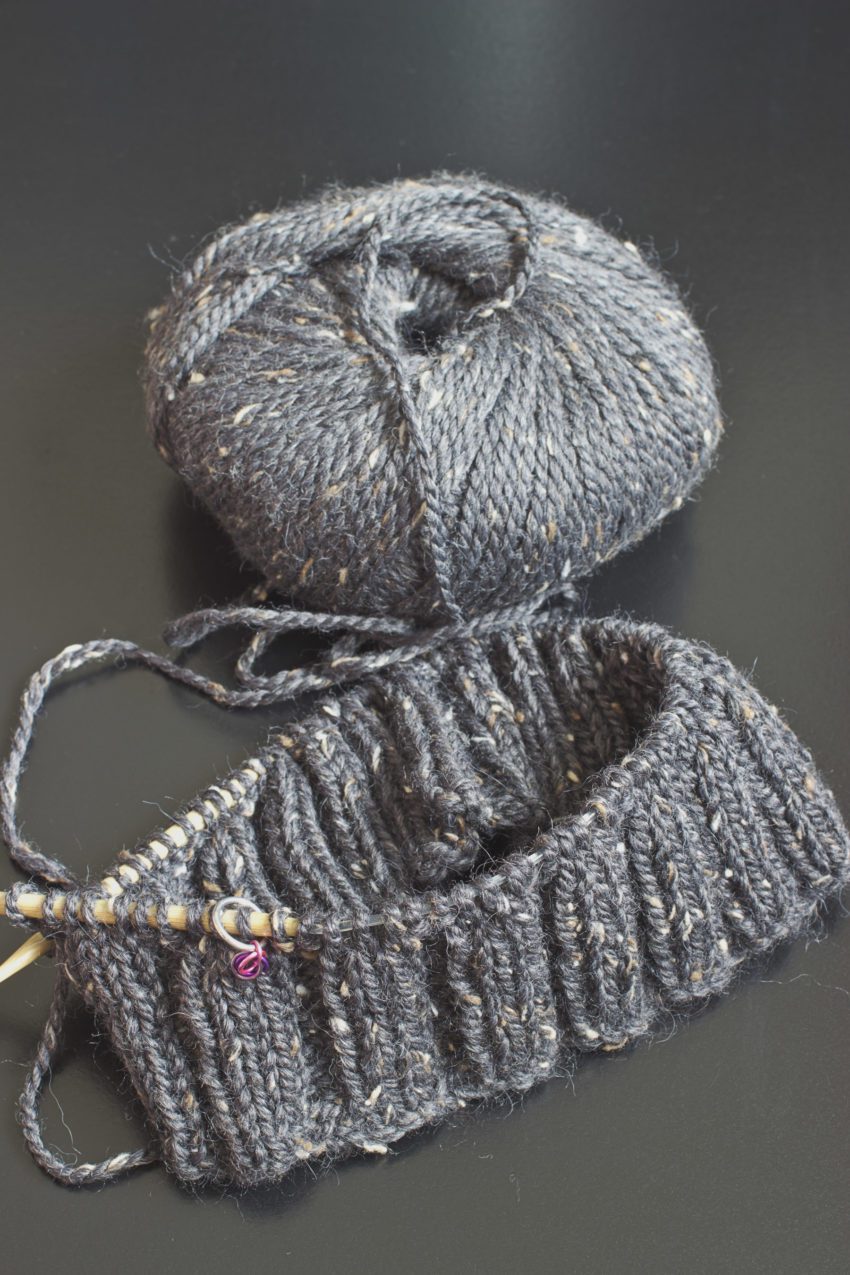 It's coming along nicely! I have a week to finish knitting it, then give it a gentle block before tossing it in the mail to ensure that it arrives on time. The 3×2 ribbing isn't too bad, and this yarn (Knit Picks City Tweed HW) is surprisingly soft, I'm really enjoying working with it.