You know.. there's something very cathartic about picking up a project that's been sitting on needles for years that is clearly never going to be finished, looking at it, letting it go… and then unwinding the thing. I have a short attention span sometimes so I very often start projects then get distracted by a new one. But most of the time, I'll pick the old project back up and give it some love. I usually have 3-4 projects that I'm working on at once.
But sometimes I put a project down, and never pick it back up. I have a handful that have lived with me in 3 or 4 different apartments now. Some of them I outgrew as a knitter; either the style, or the mistakes are now unacceptable. Some of them I just never liked. One of them wasn't going to fit.
So for Aerial Unwind, I grabbed four of those unloved projects and undid them.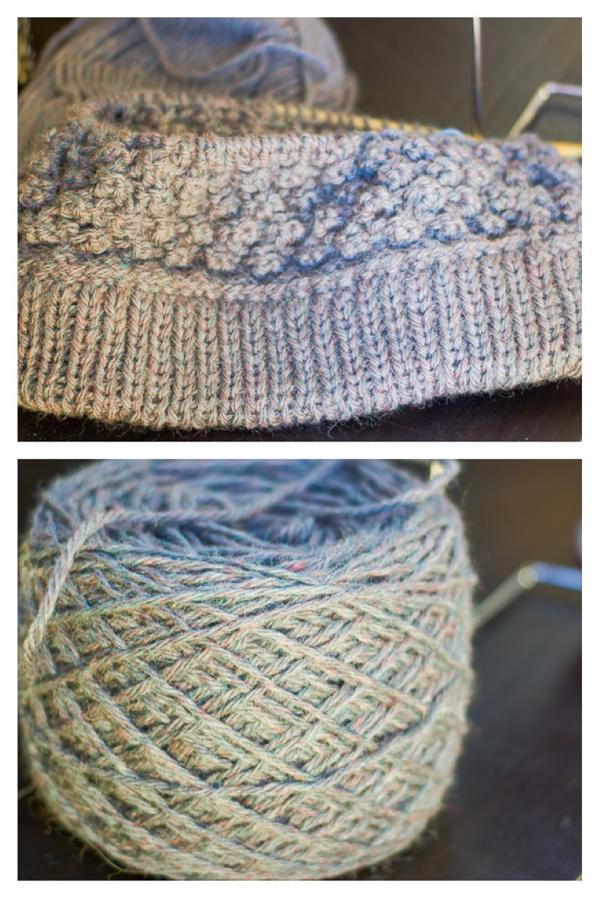 First up: my bramble stitch hat, Bailey. This project was just full of mistakes, and every time I looked at it I just wasn't feeling it. I'm not liking the texture of the stitch in this yarn, either. I like the color of the yarn but it's a little rough to be on my head. I haven't decided what to do with it instead, but I'll think of something. If I were to start this hat again (which I probably will because it's not a free pattern), I'll choose something softer.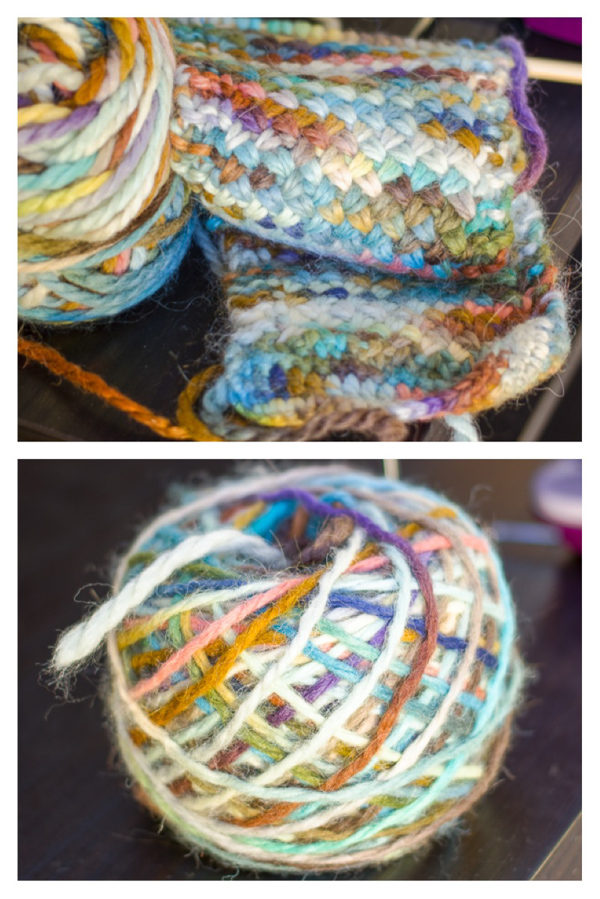 This next one almost felt a little blasphemous to undo. There's a photo of my Cross-Stitch Scarf on Flickr that keeps sending traffic to my blog, and it's been pinned on Pinterest a few times. Everybody loves it, except me. The stitch is annoying because it's not clearly written in the book, so I was probably doing it wrong. Now it's been so long that I forgot how I was doing it in the first place! And as I've mentioned before, I just don't like knitting with alpaca. I may re-home this yarn now that it's no longer an incomplete scarf, because I don't see myself using it.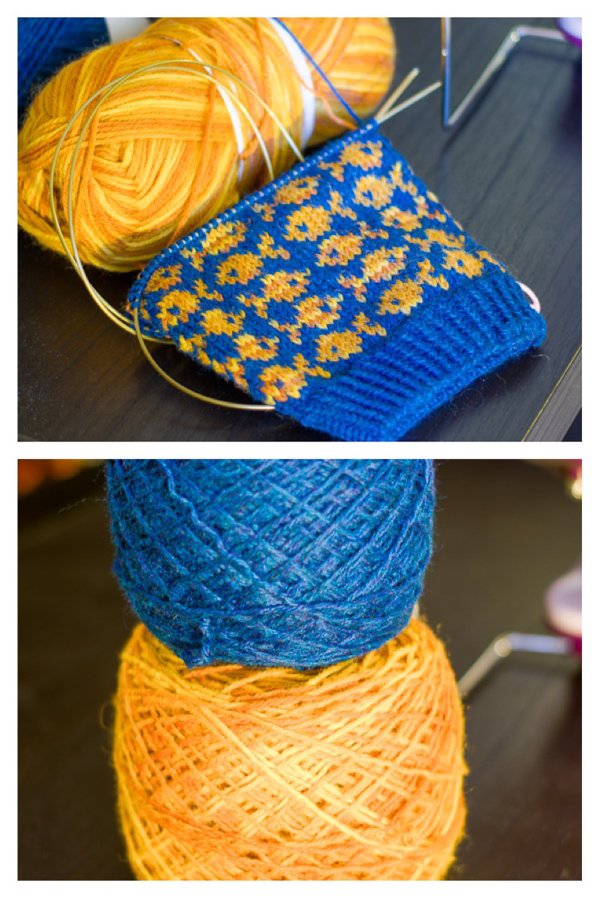 The next project in the frog pool is my *Bloop, Bloop* Mitts. I'm a little sad about ripping this one because I like it and really wanted these mitts, but they're way too big for my wrists. Maybe I'll do some math and move the pattern a little to make them smaller, or make socks instead.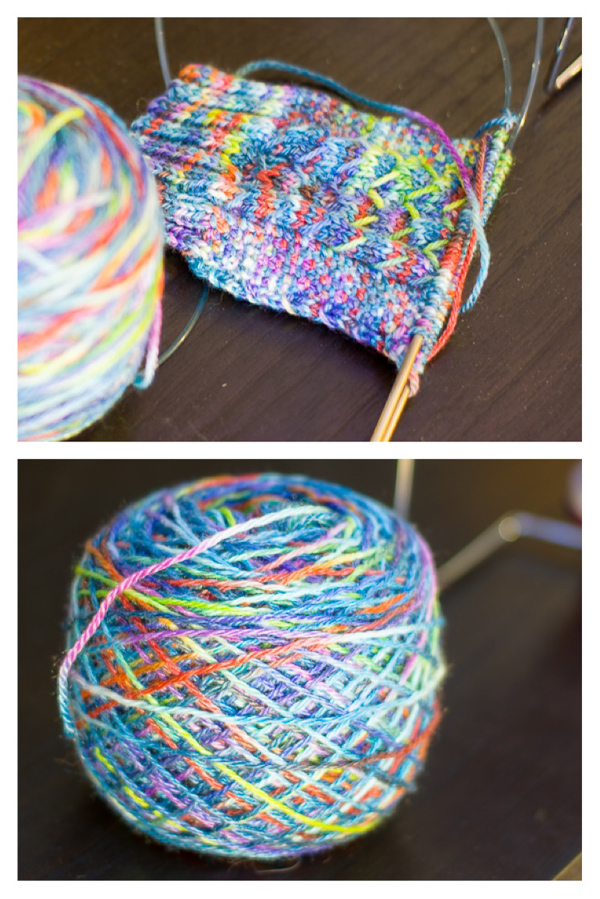 And last up is Row Row Row Yer Boat socks. This project will actually be restarted, same pattern and same yarn, but will be sometime when I really feel like knitting socks and also paying more attention. I messed up the linen stitch a lot of places, which bugs me. I also think I want to do them two-at-a-time to ensure that they're the same size and hopefully same tension.
So that's it for the tearing down. I've also done some building up, and have made great progress on my fair isle hat. I may actually finish this before I get back to Ishbel, which I started but briefly put back down because miles of stockinette gets boring.