This week I had the opportunity to test a new pattern that's coming out soon, and it's super cute! Little fair isle tulips, aww!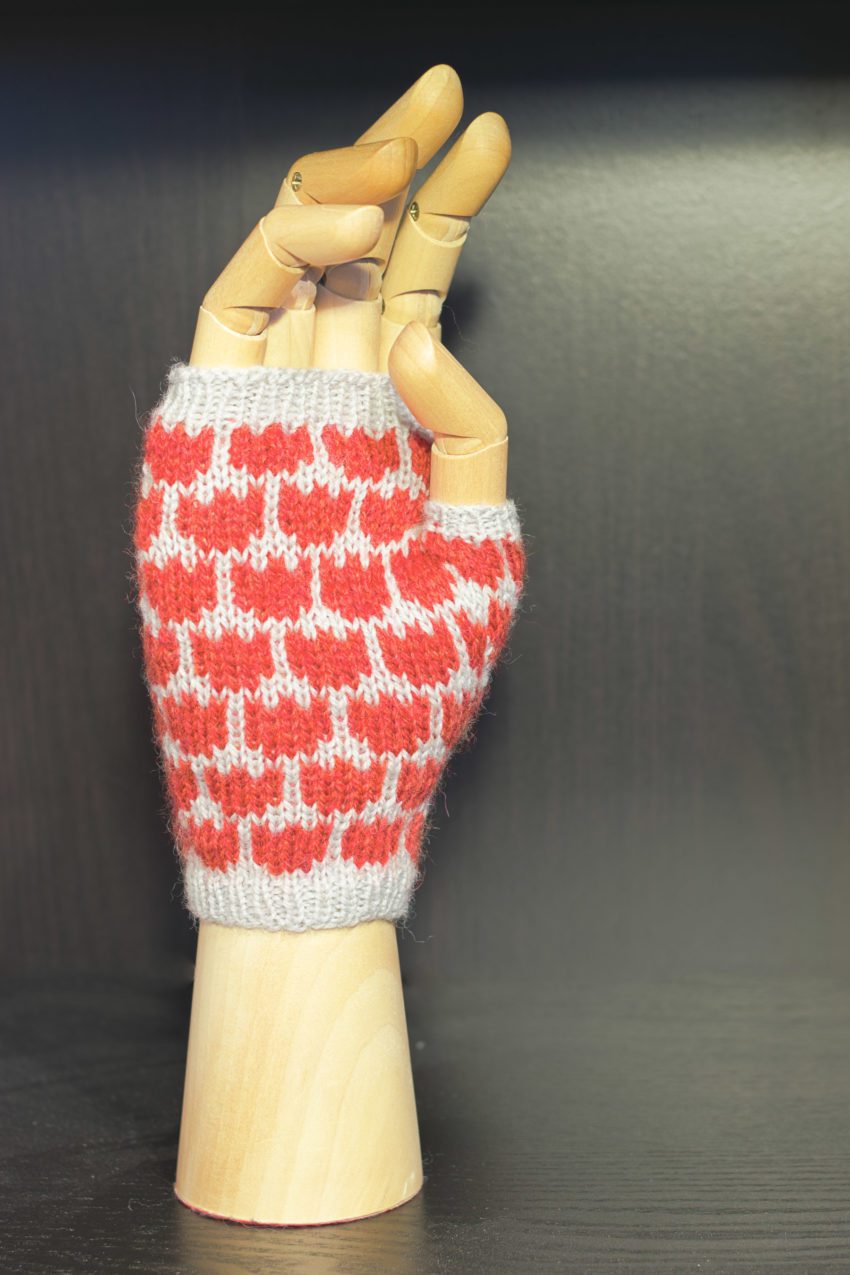 When I first settled down to start knitting, I had been planning on two colors of flowers, a light pink and the darker reddish-pink. I sat down with some hot cider and flowers on the table and had a cozy little evening of knitting.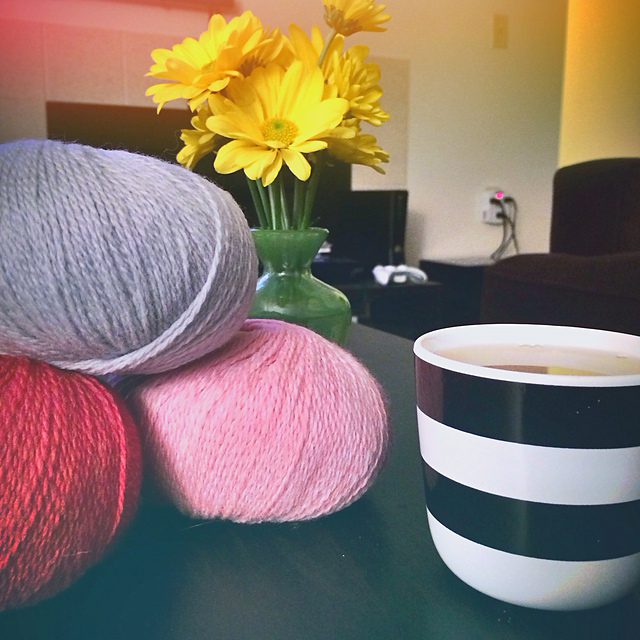 Once I got to knitting though, I quickly realized that the light pink just didn't really show up against the gray. I was a sad panda for a moment, but life went on.
I really like the darker color, and it turns out that knitting the gusset with more than two colors would have been challenging, so all is well.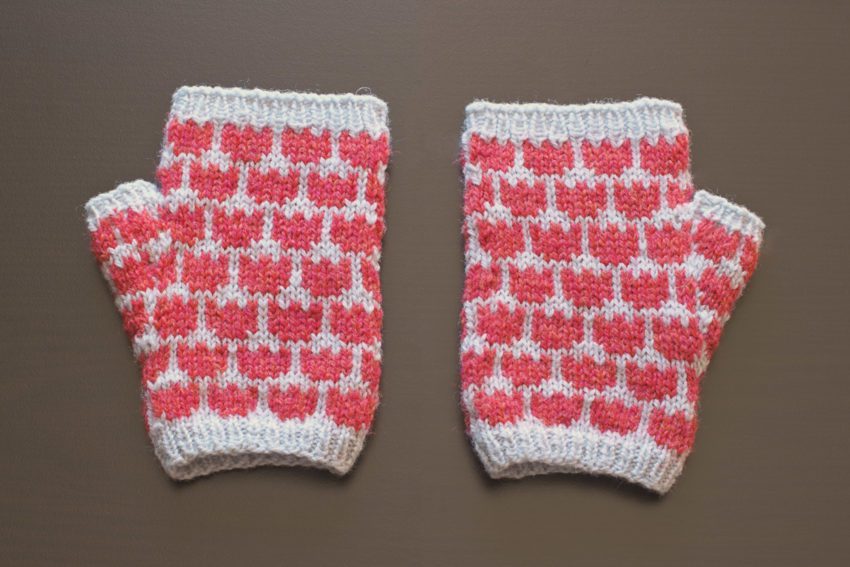 The mitts knit up pretty quickly. The yarn I used was Knit Picks Palette, and I actually really like it. It's a lot less scratchy than the Jamieson's Shetland Spindrift I used for my fair isle hat. I was actually thinking that I wanted to make a second hat in different colors in a more enjoyable yarn, and I think this may be it! I even have enough leftover yarn if I omit one of the colors that is barely used in that pattern. Anyway, that's for another post.
Speaking of the hat though, I'm very pleased by how much better my fair isle knitting has gotten since I took the class and started that hat. Sorry this picture is so terrible, it's been raining (big surprise in the Pacific Northwest heh).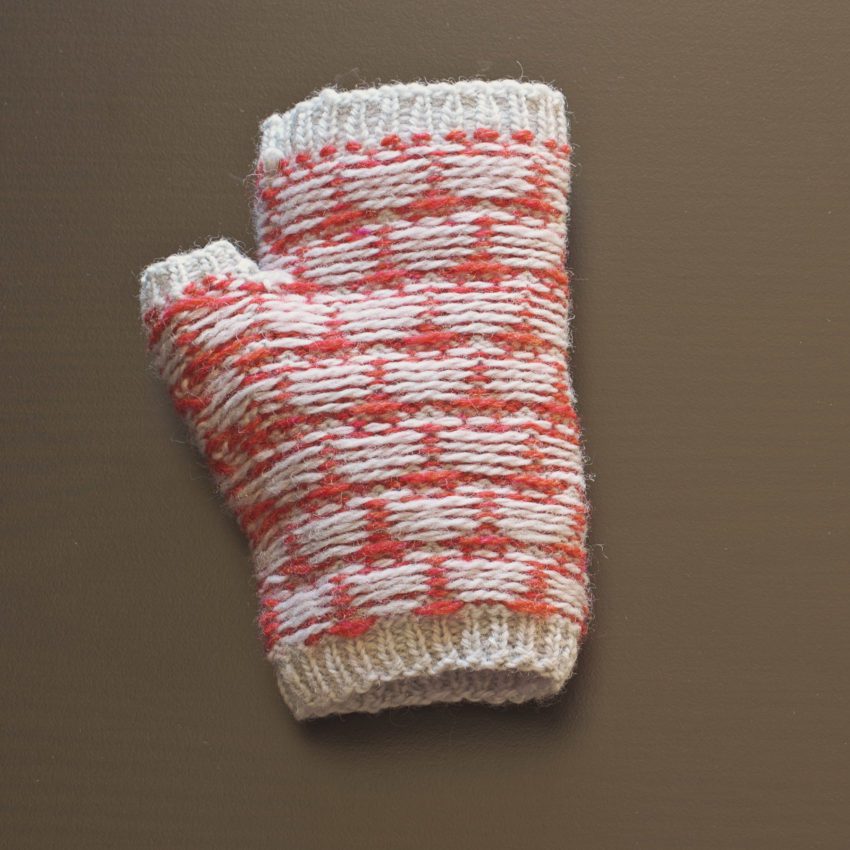 I also find it interesting that my ribbing is a lot neater on the back-side than the public-facing side. Maybe I'll start flipping my knitting after the ribbing to put the prettier side on the outside! I'm pleased as punch to see that using smaller needles is helping my ribbing though. Bane of my existence it is.. Anyway, these mitts are fun, keep an eye out for the pattern! You can stalk my project page on Ravelry to get the link to the pattern after it's released.
What did you guys make this week?