I was at Knit Night at the local yarn shop a few weeks ago, and there was this lady knitting a beaded shawl. She was commenting on how tedious it was, and how she didn't think she'd ever do it again, but I was fascinated. Somehow, the idea of putting beads in my knitting had just never occurred to me! So I set out on a mission to find something to knit with beads that wasn't too overwhelming, for both my small knitting skills, and to the new beader.
I found a pattern called Heart to Heart that looked easy enough for me to follow, but with enough new things in it to keep my attention, as well as help me be a better knitter. It had enough beads to make them not feel like an afterthought, but not so many as to make me dread beading like the lady at the yarn shop.
I started a pink beaded heart scarf with Malabrigo Lace and clear beads. I figured I'd make it for my Grandma, since she gets cold easily. Turns out she doesn't like pink.. so I guess I get to keep this one. It's coming along mostly well, but there's a few spots where I didn't read the pattern right, and so it's not perfect.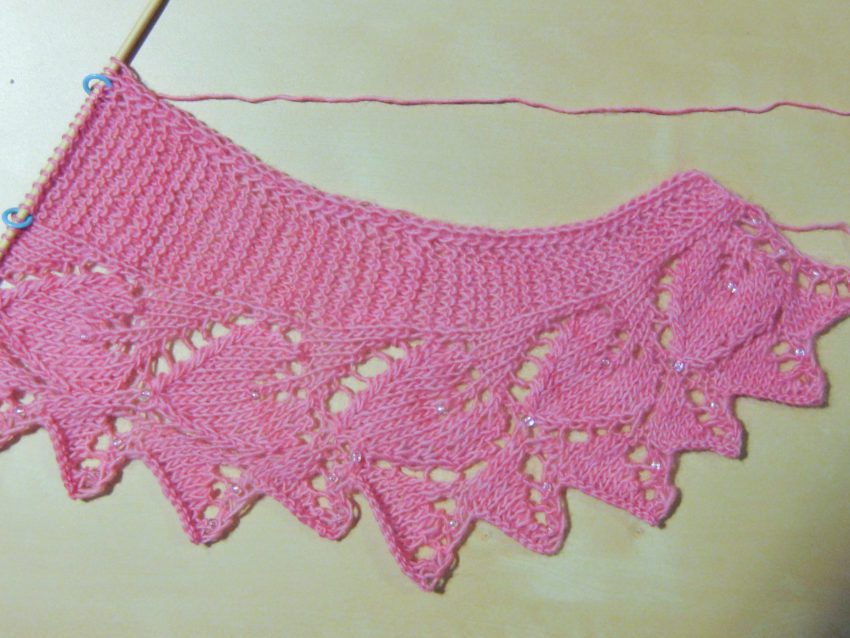 She is, however, big fan of purple, so I am also making a lilac H2H for her. This one is coming along much better, now that I've gotten pretty good at the pattern repeat. Also, I got some super cute new stitch markers from Tora Jewelry.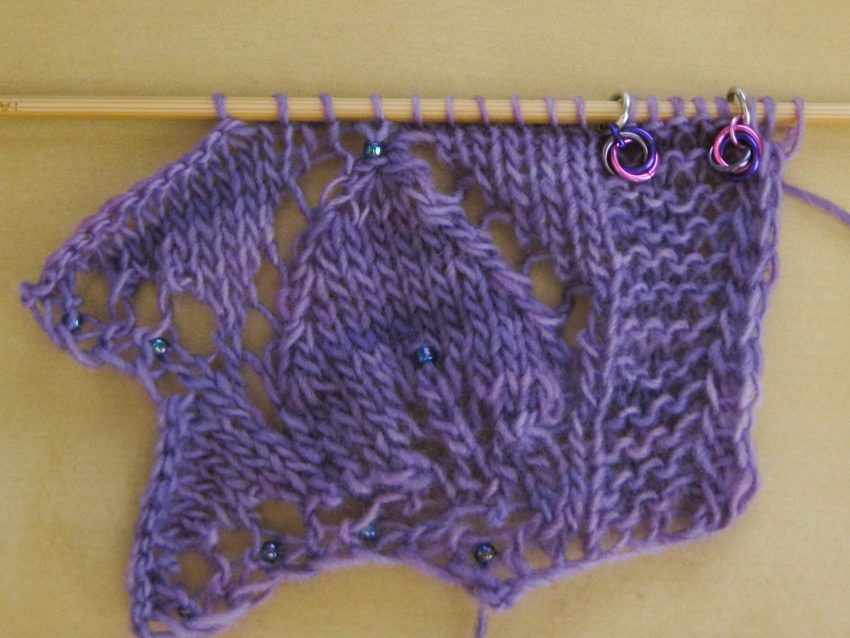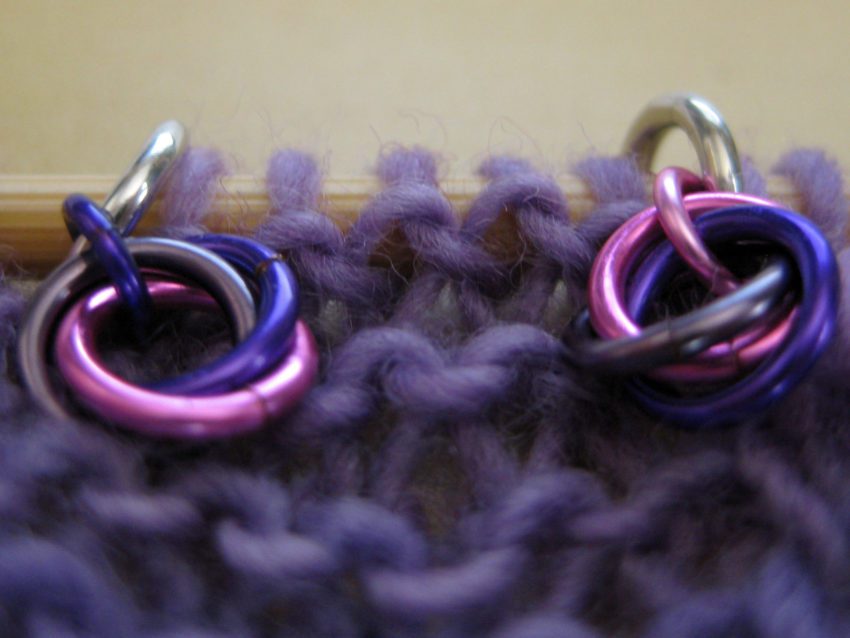 I'm really enjoying this pattern. Beading is not so tedious, and now I want to figure out good places to put beads into Ishbel. I'm sticking with the crochet hook method of beading for now; pre-strung requires a little more bravery than I feel so far!
Have you done any beaded knitting? What are some of your favorites?