A while back, I made and released my first pattern! I'd been holding off blogging about it because I was trying to find a good way to sell directly from my website, but as time goes by I'm realizing that there may not be a solution that meets my needs that doesn't cost more than I expect to make from this pattern. SO! For the time being, the pattern is only available from Ravelry.
Blades of Grass is a really simple fingerless mitt pattern. It knits up really quick in worsted weight yarn, and I highly recommend Malabrigo Worsted for nice, soft gloves. And, one skein gets you two pairs of mitts (at my gauge, anyway, in size Medium or Small). They make fabulous last minute gifts, if you can bear to give them up!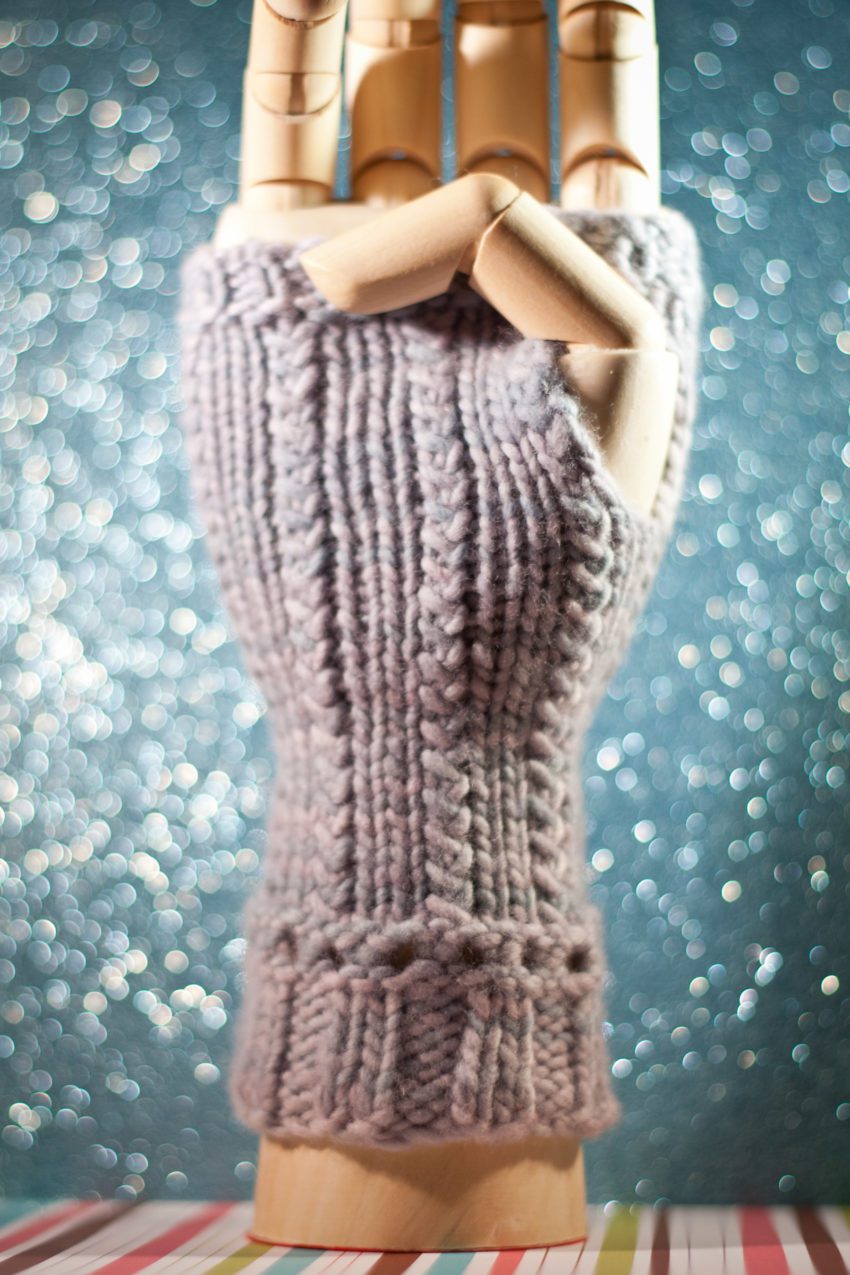 Cute, isn't it? Anyway, it's on sale now at Ravelry, with the name Blades of Grass for $1.50. But really, what fun would a pattern announcement be without a giveaway?! Everybody loves free stuff, no?
THREE lucky winners will receive a FREE copy of my pattern, as long as there are at least 10 entries (if there are less, there will be one winner). If there are at least 25 entries by the deadline, a fourth winner will receive not only the pattern, but a skein of Malabrigo Worsted in the colorway of their choice* as well! How cool is that? Be sure to spread the word to get more entries to try and win the free yarn!
Entries will be collected until NOON Pacific Time on October 31st 2011. Entering is dead simple. Leave a comment with your Ravelry username, and what color you plan on making your first pair of wristwarmers in. Make sure that you leave a valid email address with your comment, too, so I can notify you if you win! That's it!
So, to summarize the contest:
01-09 entries will have one winner, who will get the free pattern.
10-24 entries will have three winners, who will get the free pattern.
25 or more entries will have four winners; three who will get the free pattern, and one that will get the pattern and a skein of Malabrigo Worsted. The yarn will be in a color the winner chooses (* if my LYS carries it. I will work with you to get a color you like if they don't have your first choice)
The pattern is a PDF and will be delivered through Ravelry, so you can download it as needed, and it will appear in your Library.
Comments will close at 12:00pm PST on October 31th. The winner(s) will be announced shortly after.
The winner(s) will be chosen via the True Random Number Generator.
ONE entry per person. Cheaters will be disqualified.
This contest is open to everyone, hooray!
And if you're not feeling lucky or want to purchase the pattern as a gift (or just to put a buck in my pocket), you can always buy it on Ravelry. Good luck, and let me know what you think of the pattern!
UPDATE: This contest is now closed. Congrats to the winner!