I can't believe I never blogged about this adorable tie-front shirt I made for Zoe! It's coming up on the kind of weather where I need to make her a few more of these, because it's just so stinking cute! She liked it more than her face let on haha.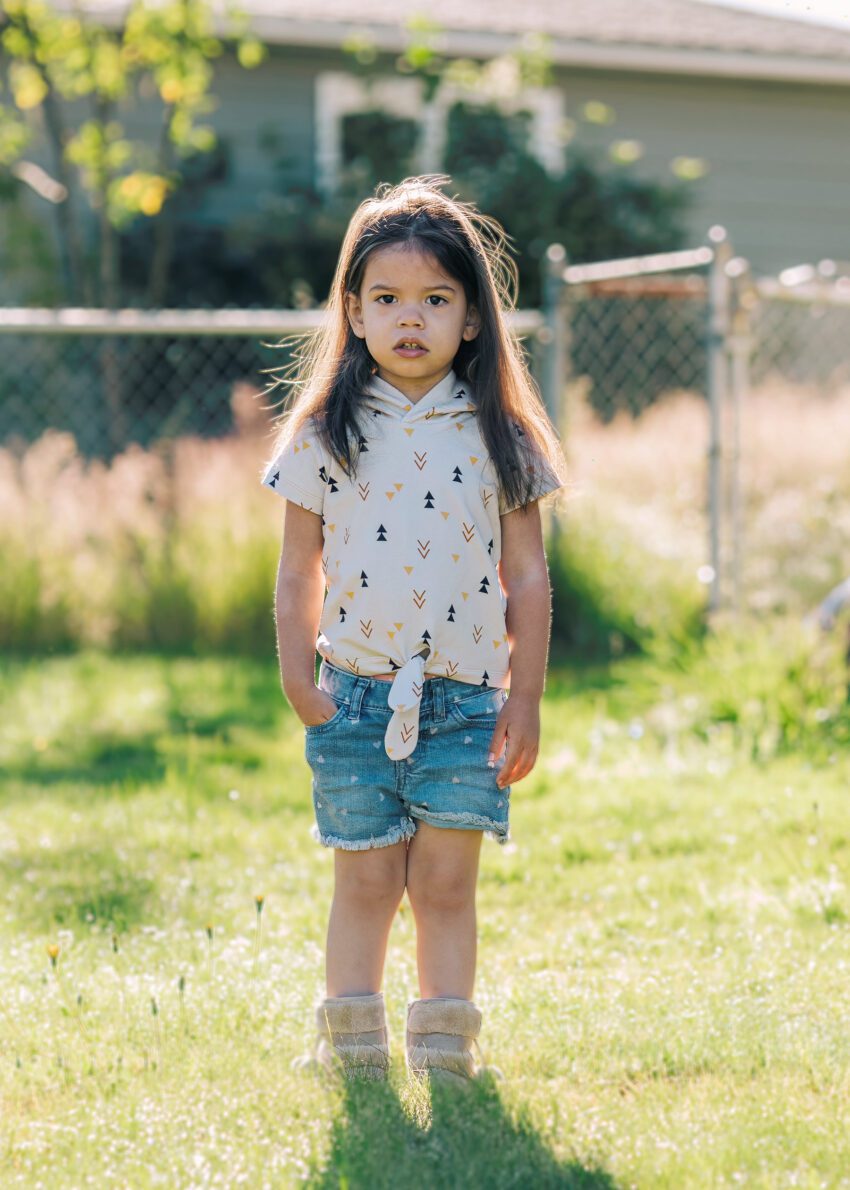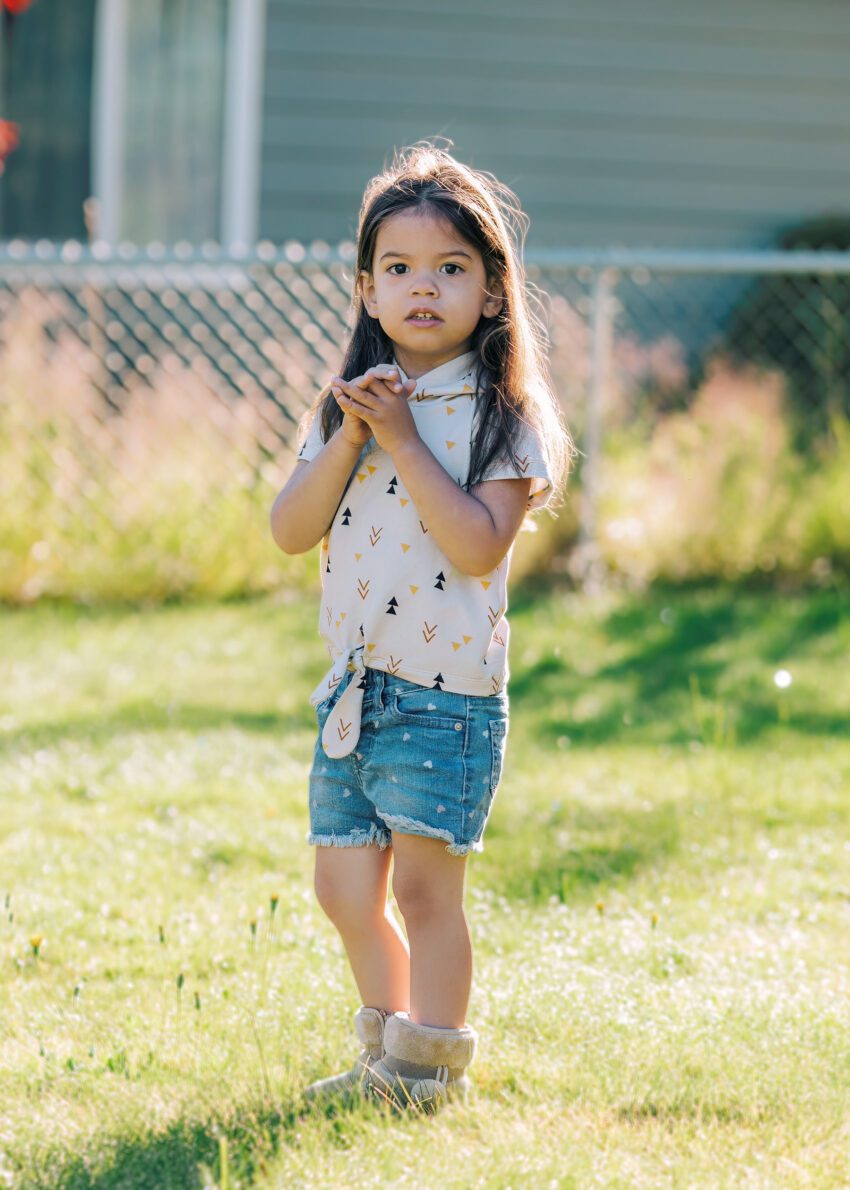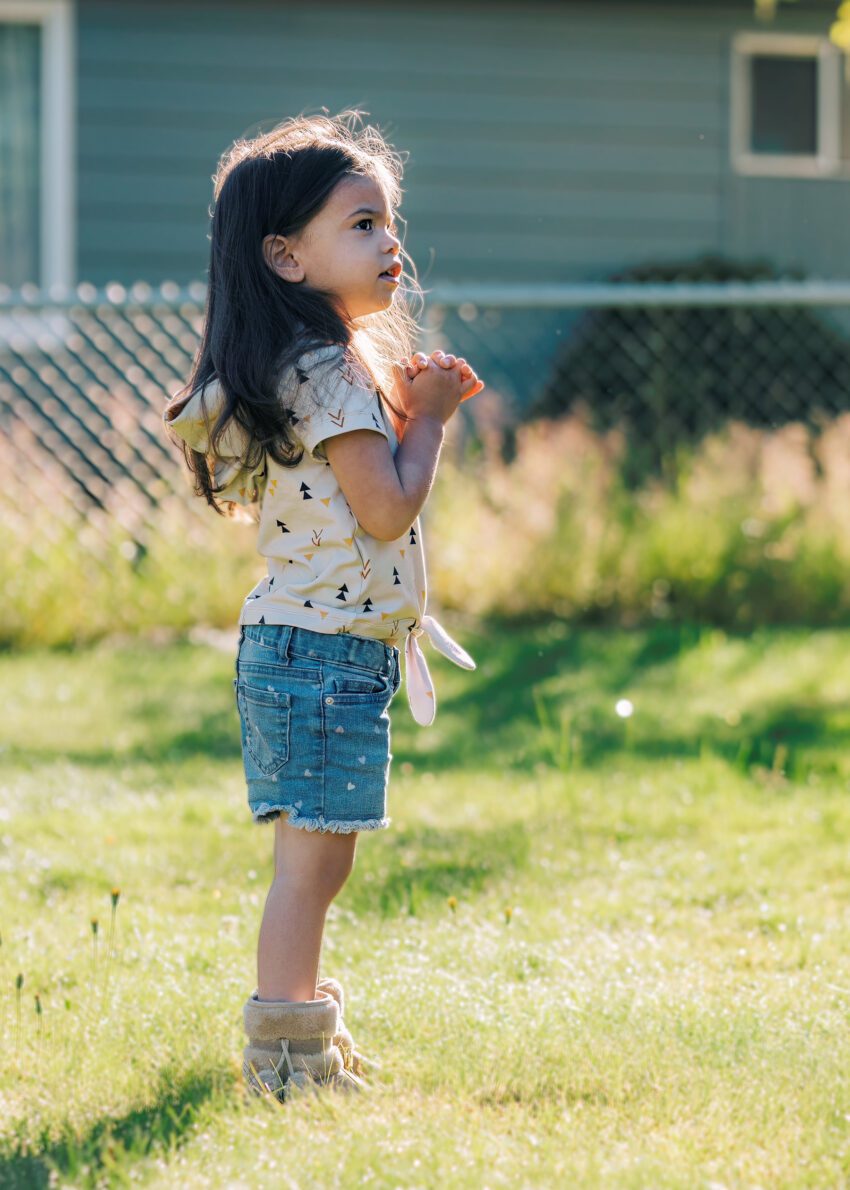 I wish I could remember where I got the super cute arrows fabric from because I want more of it, but the pattern is the wonderful Kid's Tie Front Tee from Peekaboo Patterns. I love the little hood on it so much.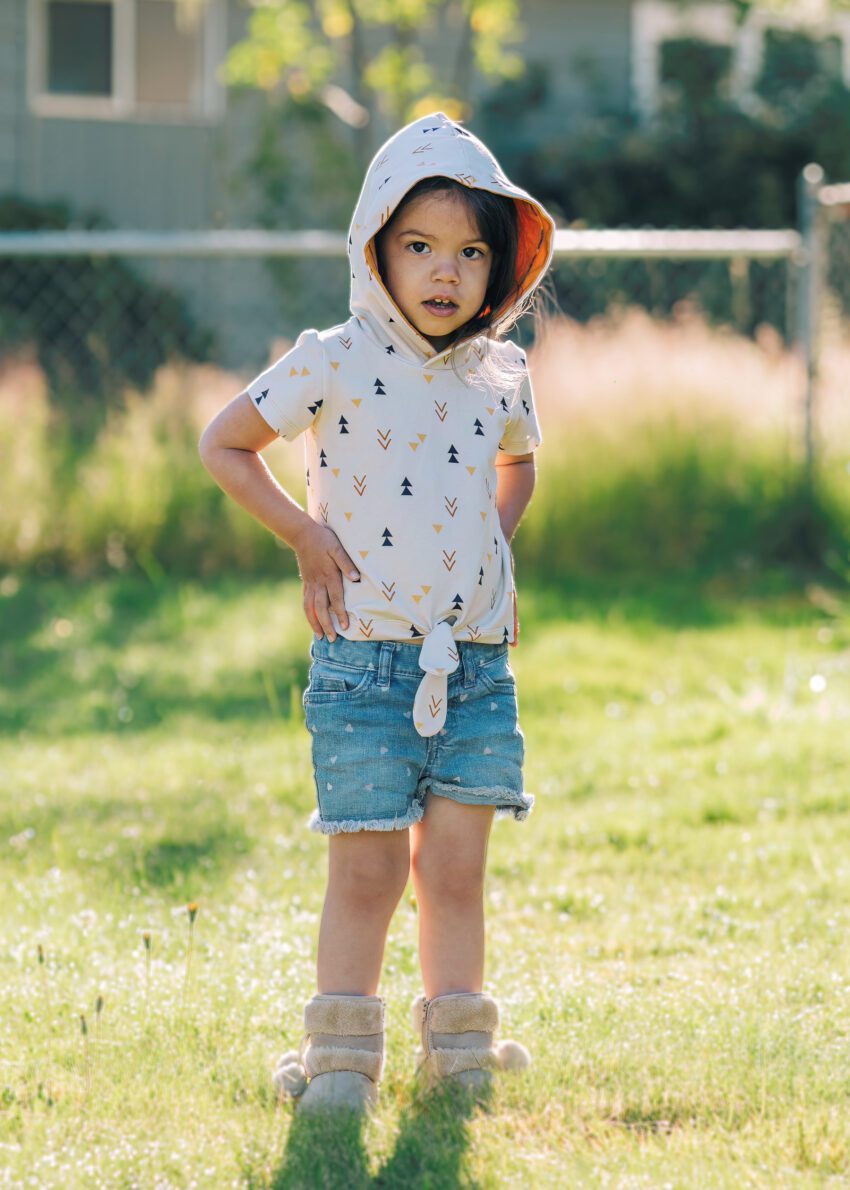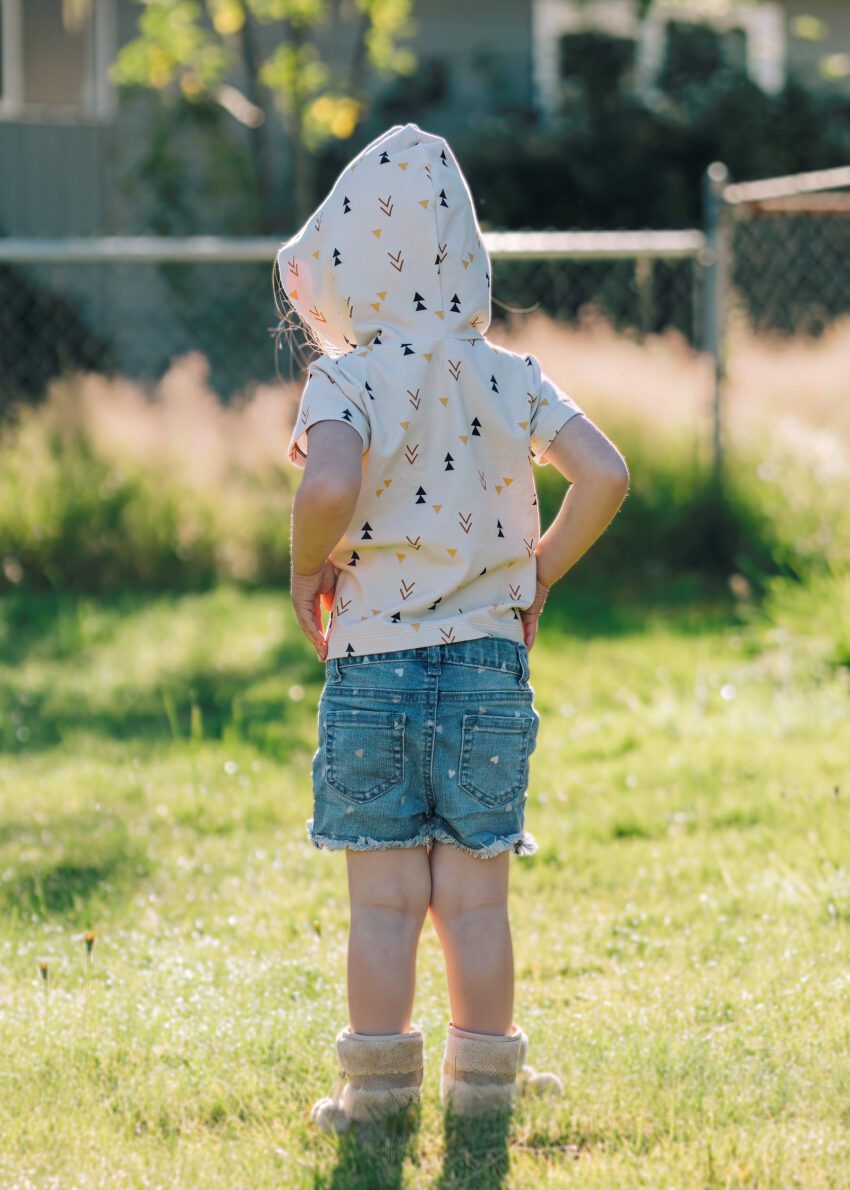 All in all this is a very cute sew that doesn't take that much longer than a regular tee, but the tie detail makes is so much more fun. There's also a Women's size version, so I might make some for myself this year, too!