In a stroke of uncharacteristic good timing (no seriously, people like to call me Queen of Bad Timing because I always have the worst luck on when I find out about things), I found out about a fair isle class going on at my LYS mere days after posting about how my next goal is to learn how to do fair isle correctly. When I posted that, I didn't think I'd be learning it any time soon. But lo and behold, a class! So I signed up, because I figured it had to be a sign.
The class is making a simple fair isle hat with 5 colors. The pattern is Copper River Hat, and the yarn is Jamieson's Shetland Spindrift. My colors are Lilac, Purple, Buttercup, Nighthawk and Seabright.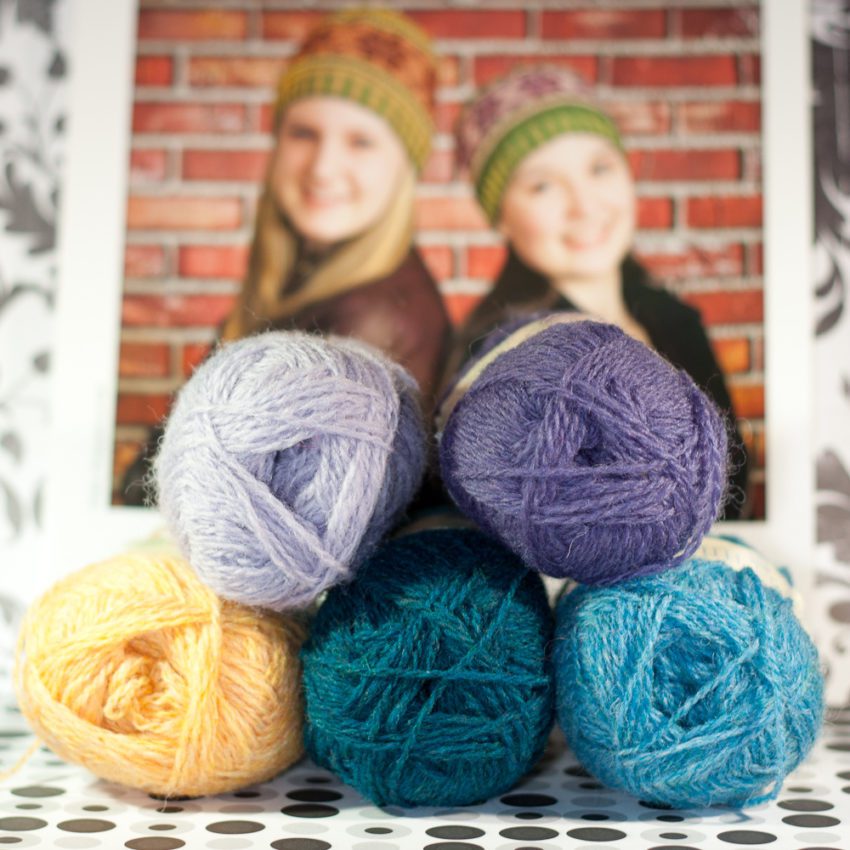 The first session of class was last night. It was very helpful to have someone show me how to hold each yarn in a different hand, though the continental-style left hand is going to take a bit of getting used to! It's so awkward at first! I'm getting a little better, though. I don't really have much to show from last night.. I cast on slowly and struggled a bit trying to get started with the two-hand method. I have a grand total of 2 rows of corrugated rib so far.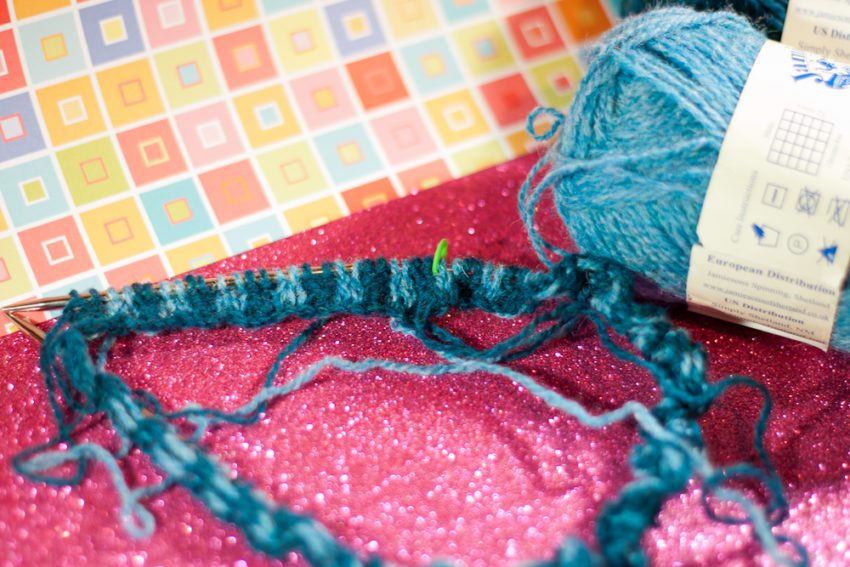 My homework for the week is to finish the ribbing and a few increase rows.. next week for class, we'll be starting the real colorwork where the snowflake is, including learning how to "tuck" your carried yarn so that you never float a strand more than an inch. I'm excited!