Today's craftspiration is one of my favorite cupcakes ever. At least, my favorite picture of a cupcake. I haven't gotten a chance to actually bake these yet, but every time I see this picture, it makes me smile :)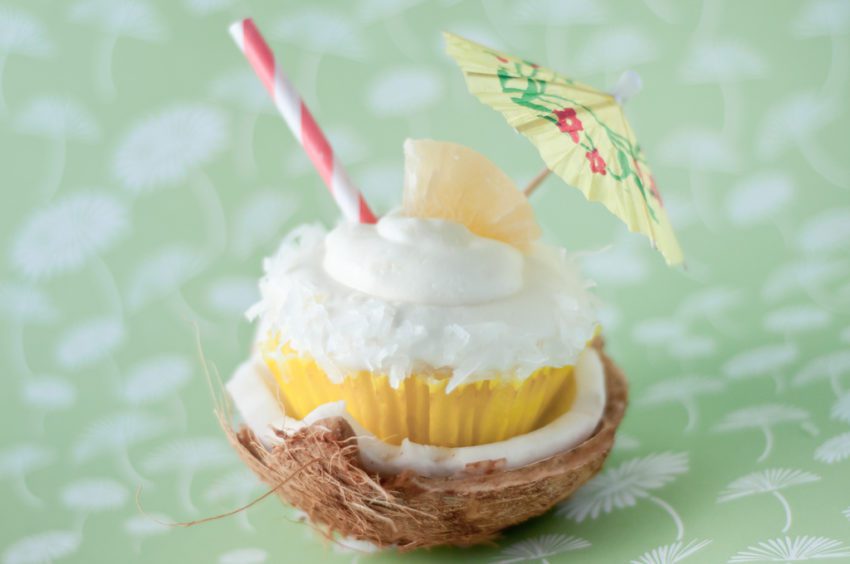 Bakingdom is actually all around inspiring to me. Darla makes the most adorable cupcakes, and her photographs are stunning. I hope to one day be half as awesome as she is in the kitchen.
This particular cupcake recipe can be found on Bakingdom, in the (Mostly Piña) Piña Colada Cupcakes post. If anybody makes these before I do, please let me know how awesome they are, and give me a swift kick so that I make them, too!