After what felt like an eternity, my Creme Brulee is finished!
I had thought that it would be really fast after I split for the arms, but it really wasn't. Purling slows me down, plus by that point I was bored to death of the stitch pattern.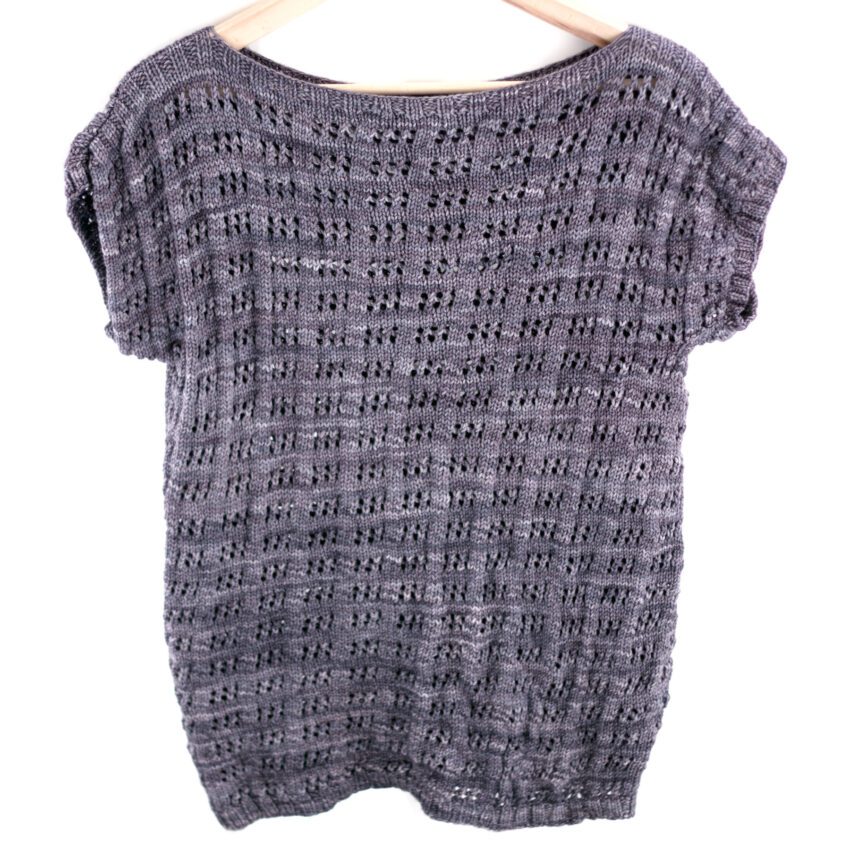 I really liked the way this top is constructed, because it's really easy. This baggy meshy look is pretty "in" this season (not that I follow those kinds of things), and I think I want to make some similar tops different lace patterns.
I have to say, I was a bit unimpressed with the pattern itself, though. There are multiple areas where the mesh pattern is not even, and that kind of thing really irks me. I didn't realize until I was too far past them to want to frog back to fix them, but really all it takes is a little math to sort out how to rearrange the stitch pattern to keep things even. I'm disappointed that the designer didn't do this; these kinds of problems are forgivable in a free pattern, but (and maybe it's just me) when I pay for a pattern, I expect these kinds of things to have been accounted for.
</rant>
Pattern frustrations aside, I really do like the finished item. I'll love it even more when I lose 10 pounds! Which, I am totally in the process of doing, yay! I've lost 2.5 so far and am working hard!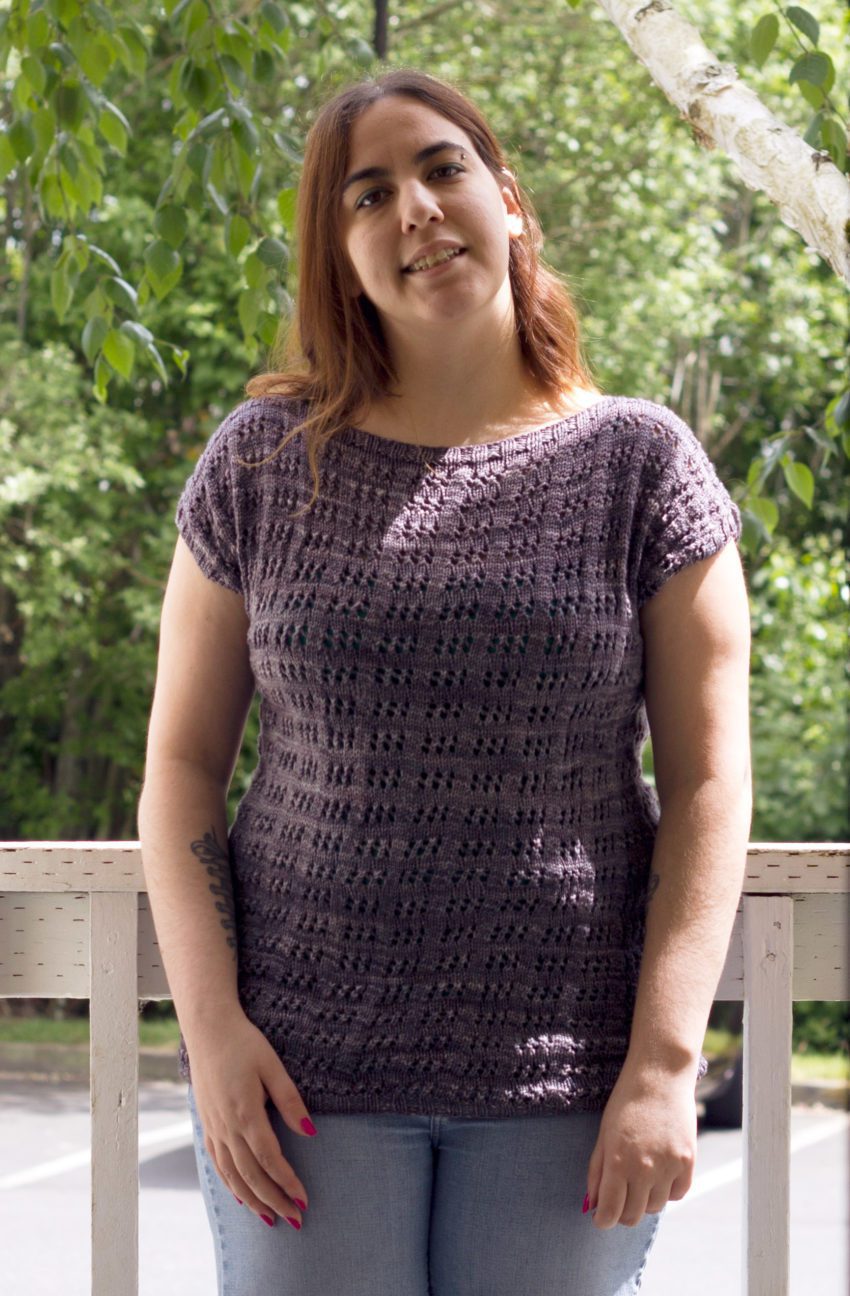 My neckline isn't nearly as wide as I expected, but I think I'm okay with that, as I didn't really want this one falling off the shoulders. My sleeves aren't as loose as I wanted, but I don't dislike them.
I'm glad to be done though, woo!