My favorite part about Autumn is those days where the weather is perfect for cute dresses, boots and tights! I'm passing this along to Zoe, and getting her wardrobe ready for it (not that we go outside much these days).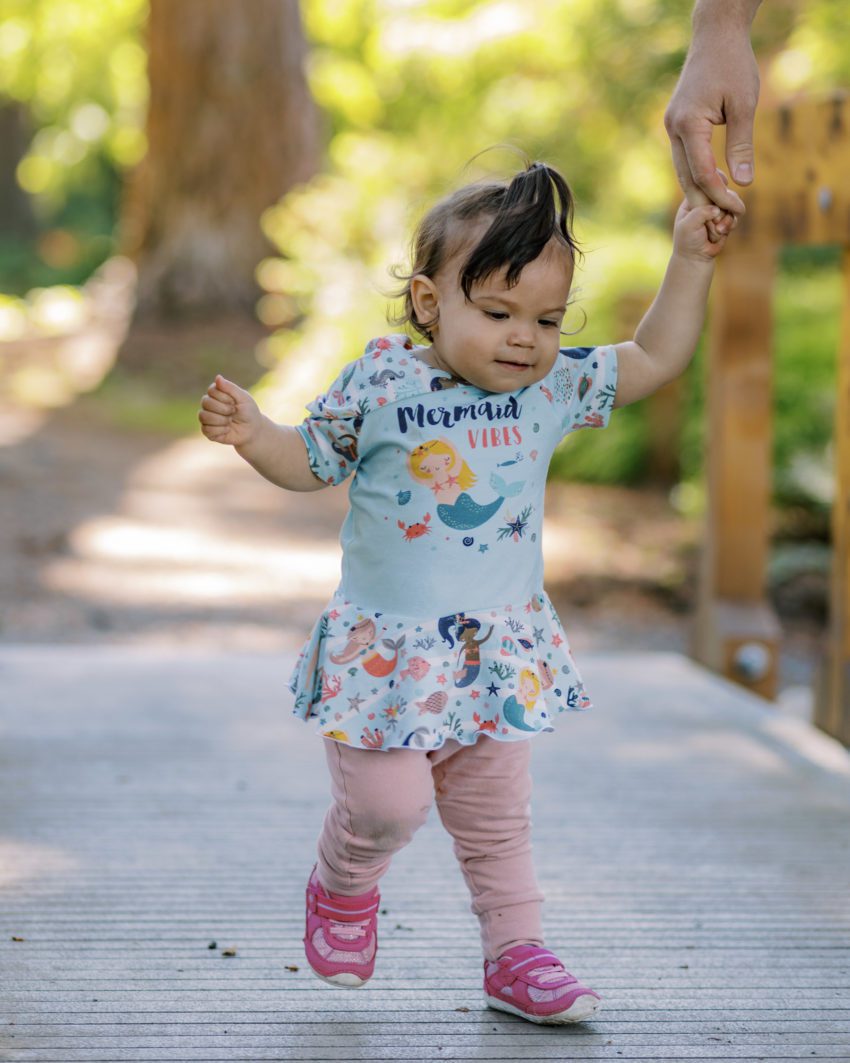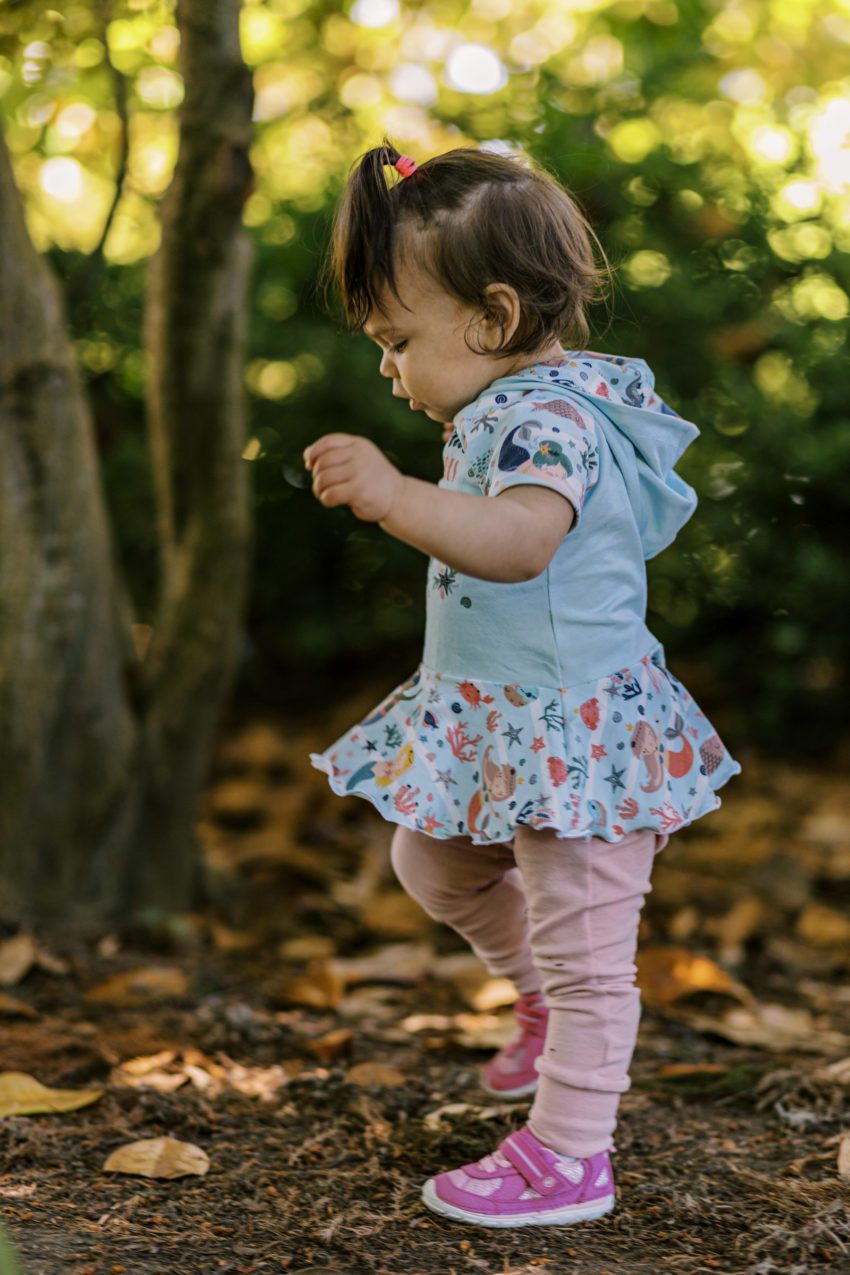 This first one is a bit more for the summer end of the transition, and it's a Rosemary Raglan made from super cute mermaid panel and coordinating fabric I got earlier this year, also from Peekaboo.
I paired it with her sneakers and a pair of Gusset Pants, I think they turned out to be a good combination.
Her next dress is one I whipped up for her to wear to our family photo session, and I just love it on her so much! You might recognize the Twilight Garden floral from Peekaboo Fabrics, I've used it before and it's still one of my favorites.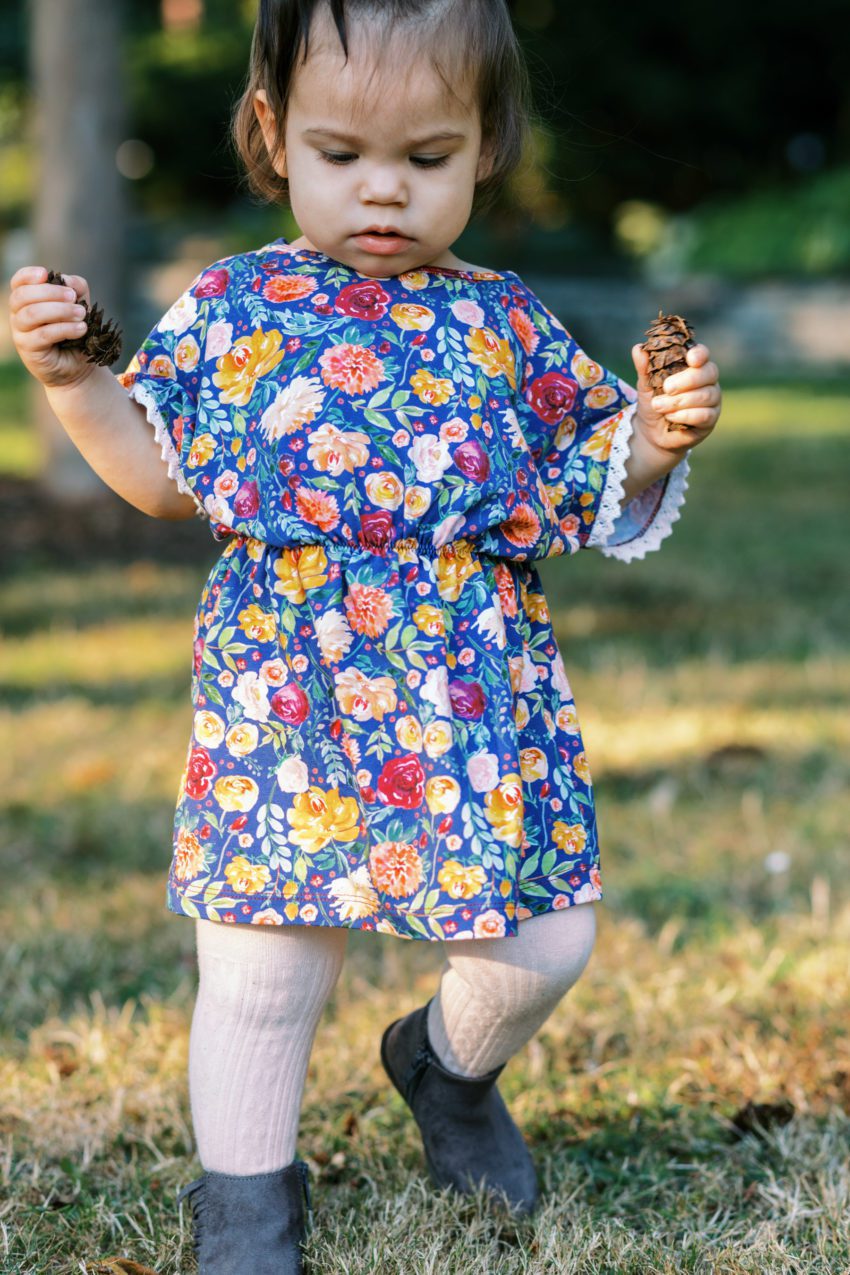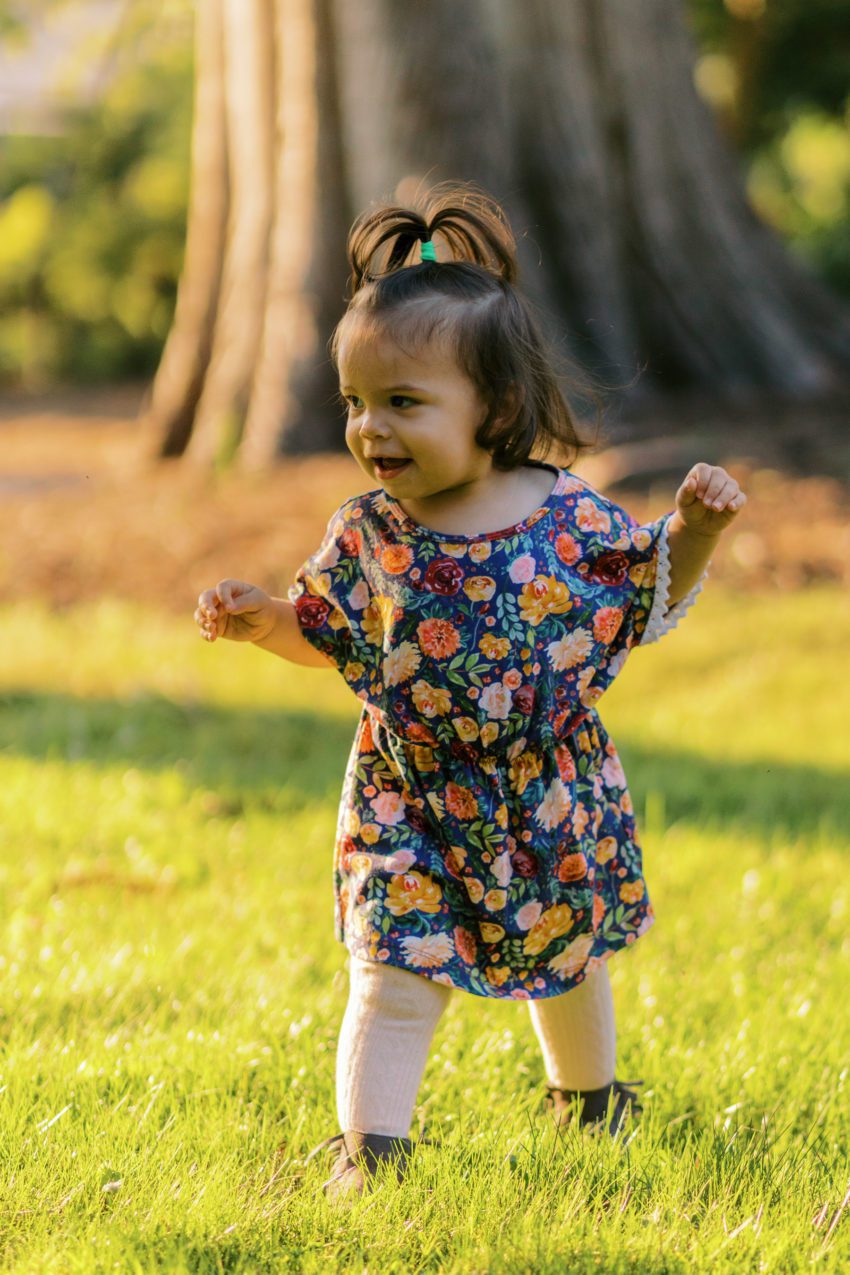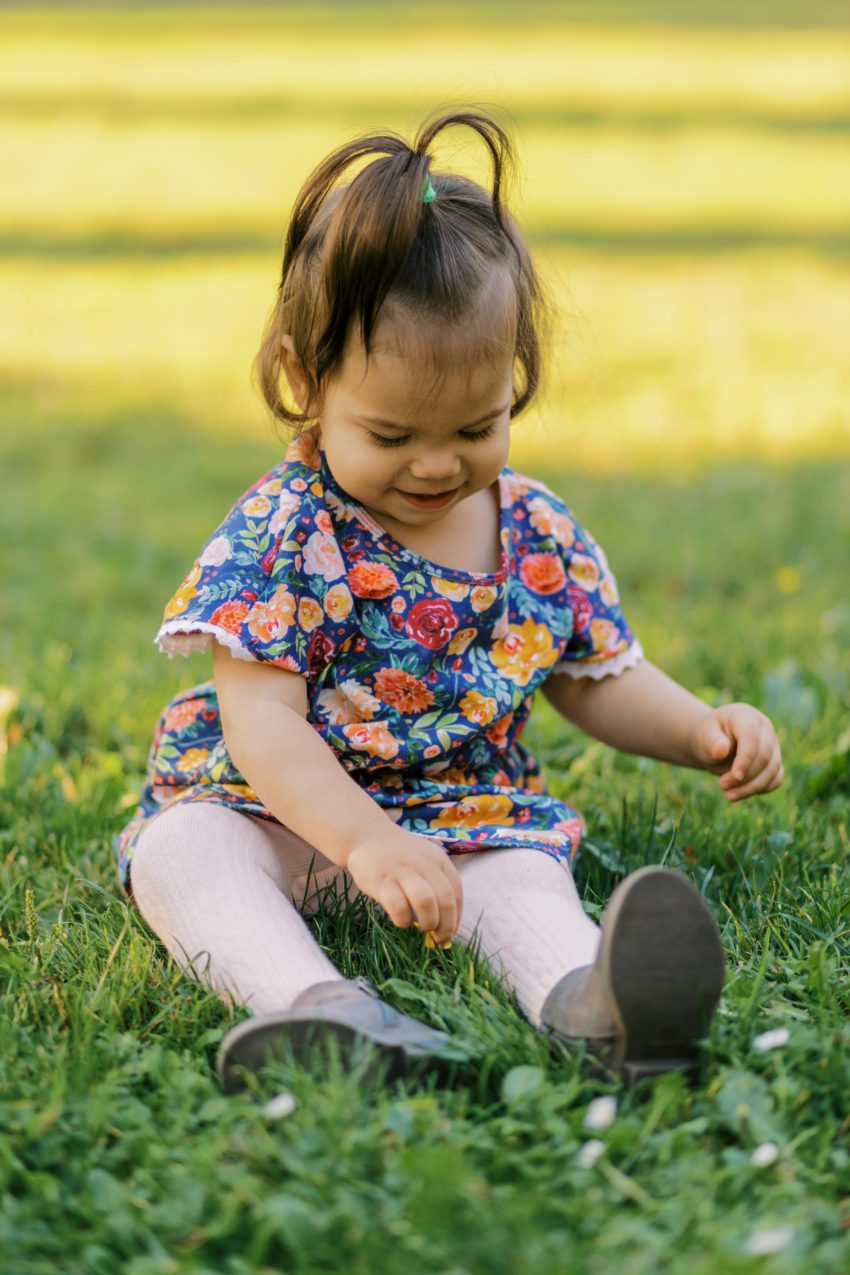 This was my first time making the Cinch Dress (from Lowland Kids), but it went together so quick and I adore the tiny lace detail on the sleeves! This one is perfect with tights and her new ankle boots, and I wish I was half as cool as she is.
This next one is going to be amazing as it starts getting on the cooler side of tights-and-boots weather, and it comes with a long sleeve option as well. Made out of a comfy french terry, it will offer the right amount of warmth while looking way cute!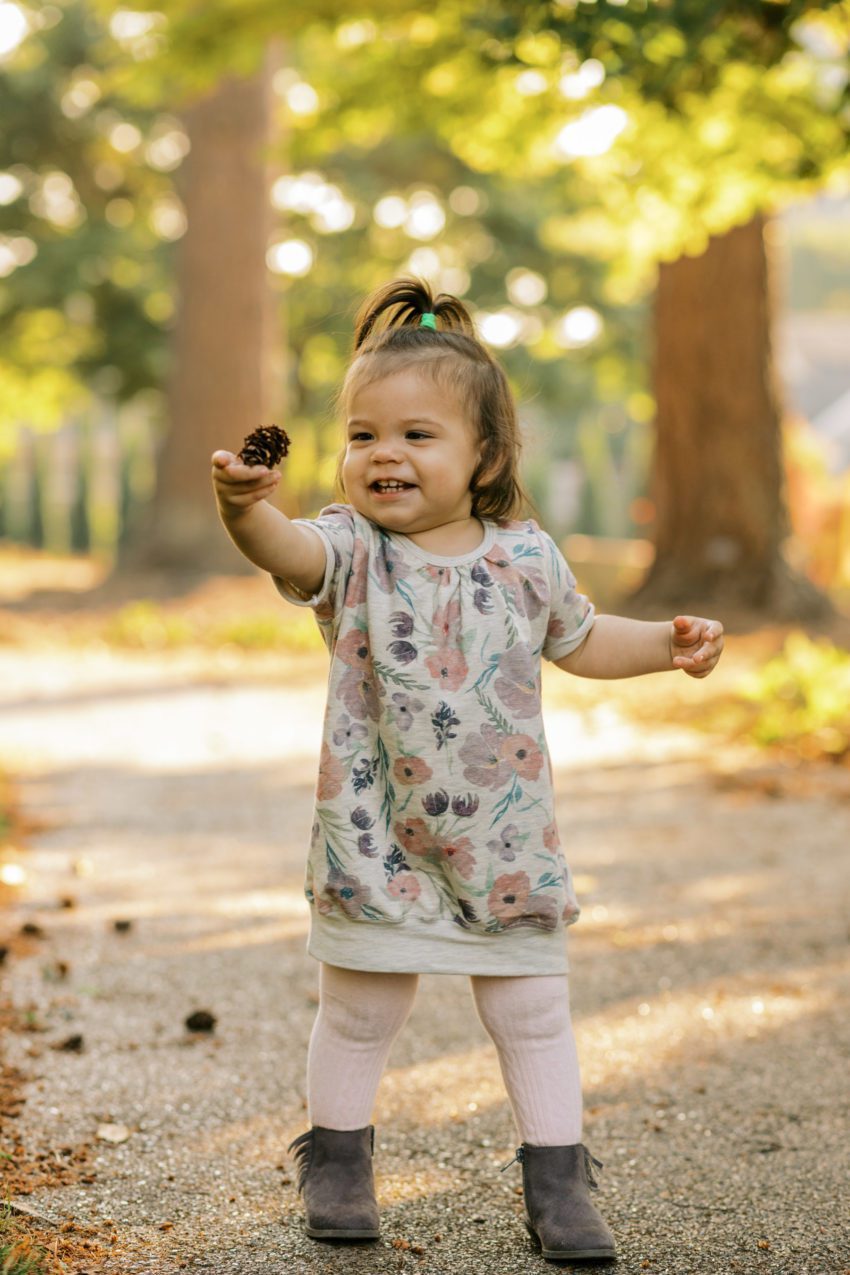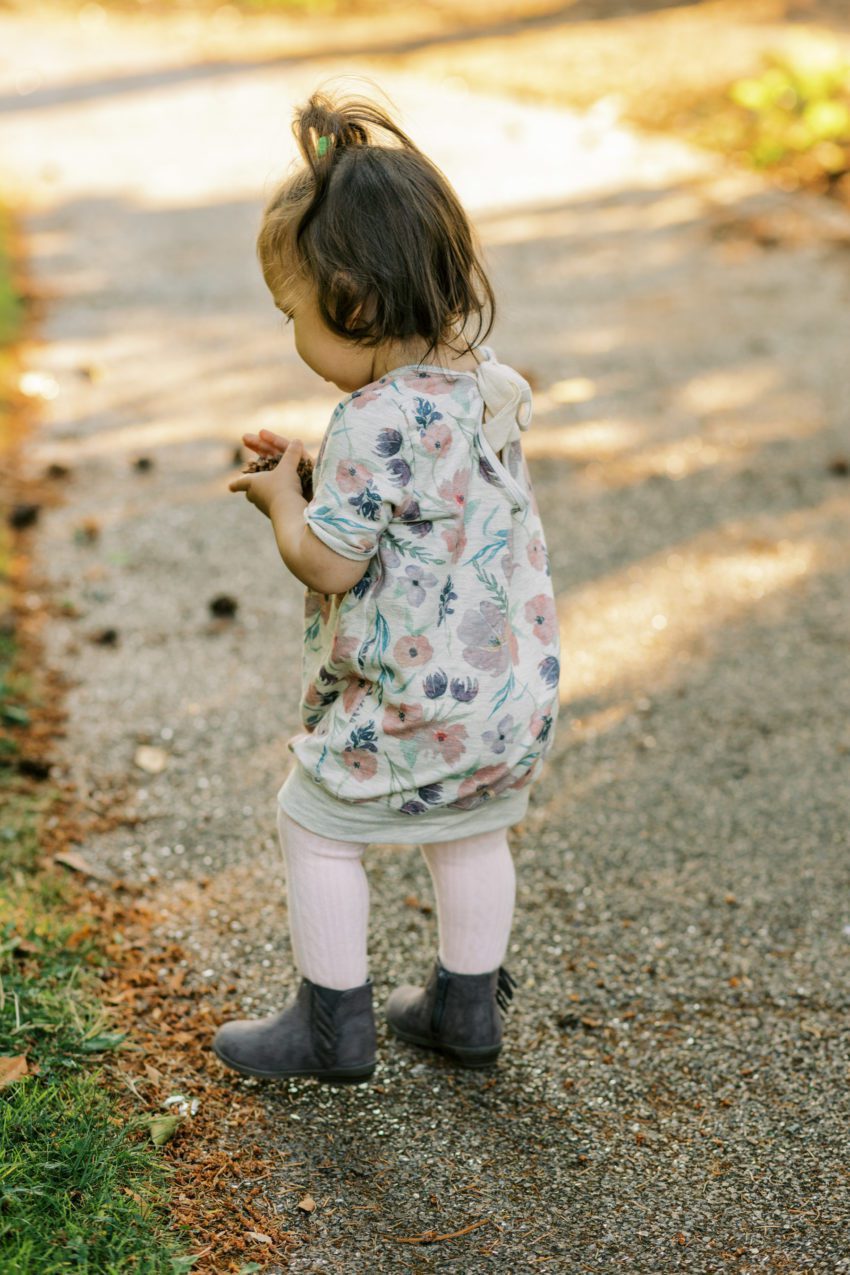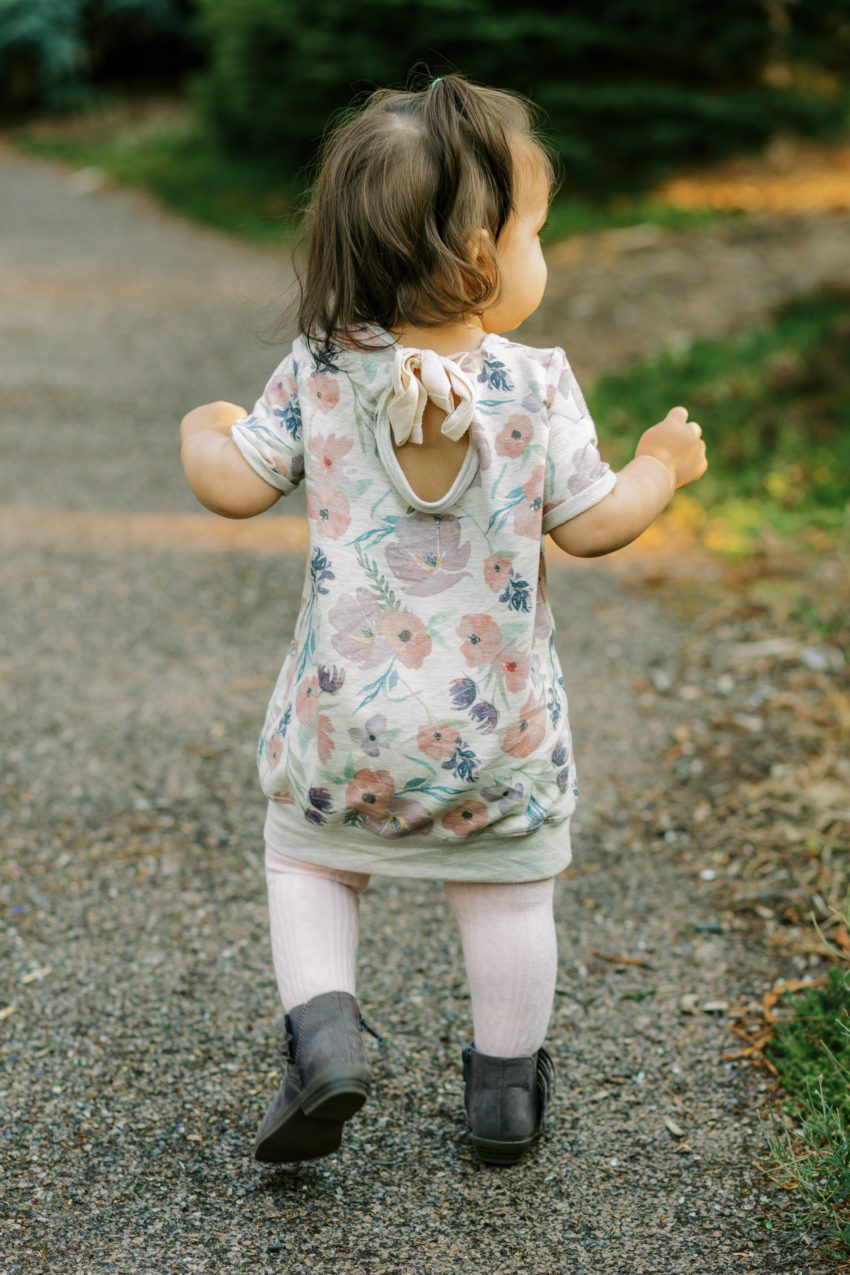 This is the very new Sweater Dress pattern from Lowland Kids and I am already planning on making her a few more. The keyhole details is just precious, but it should be easy to omit too once it gets too cool for it. I think this sweater dress will be amazing with a little jean jacket, right??
And last, but certainly not least, another perfect Autumn transition dress!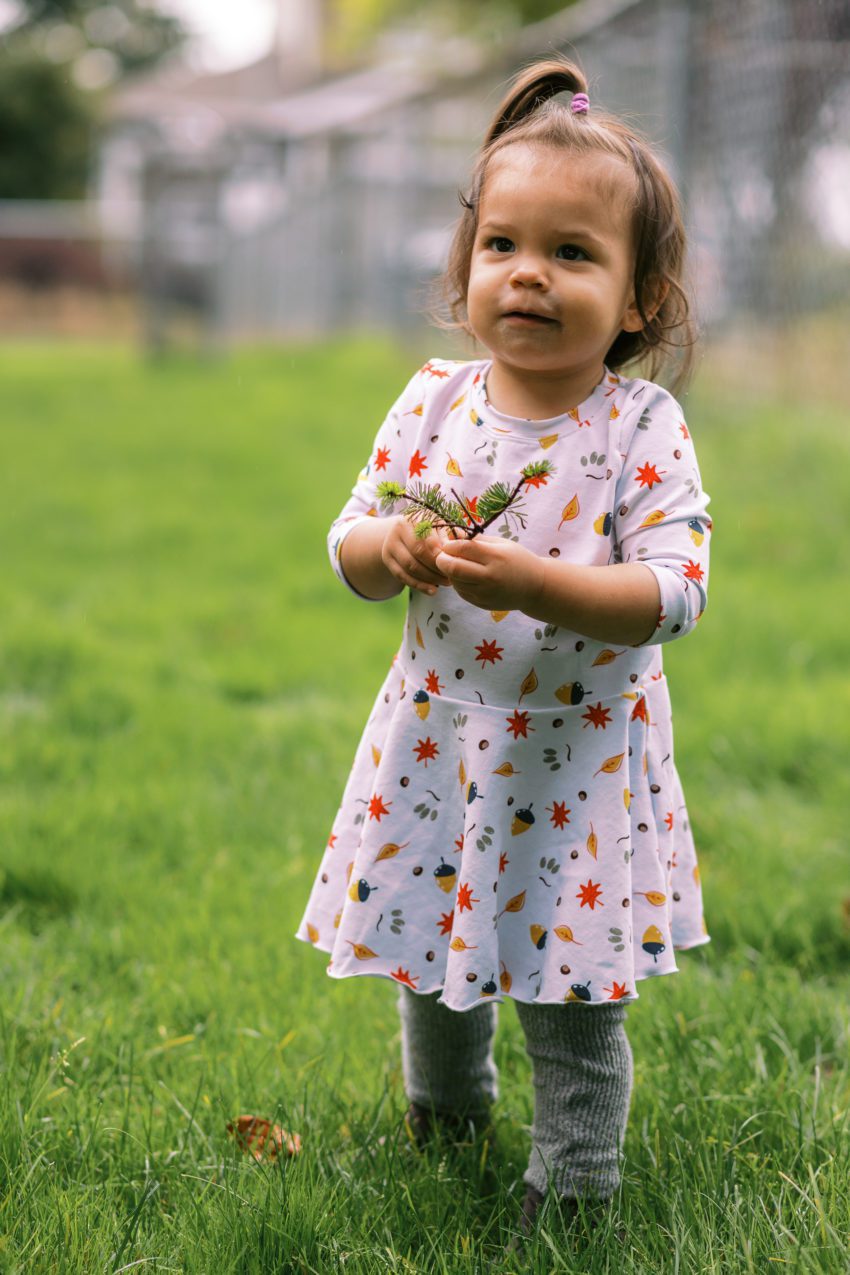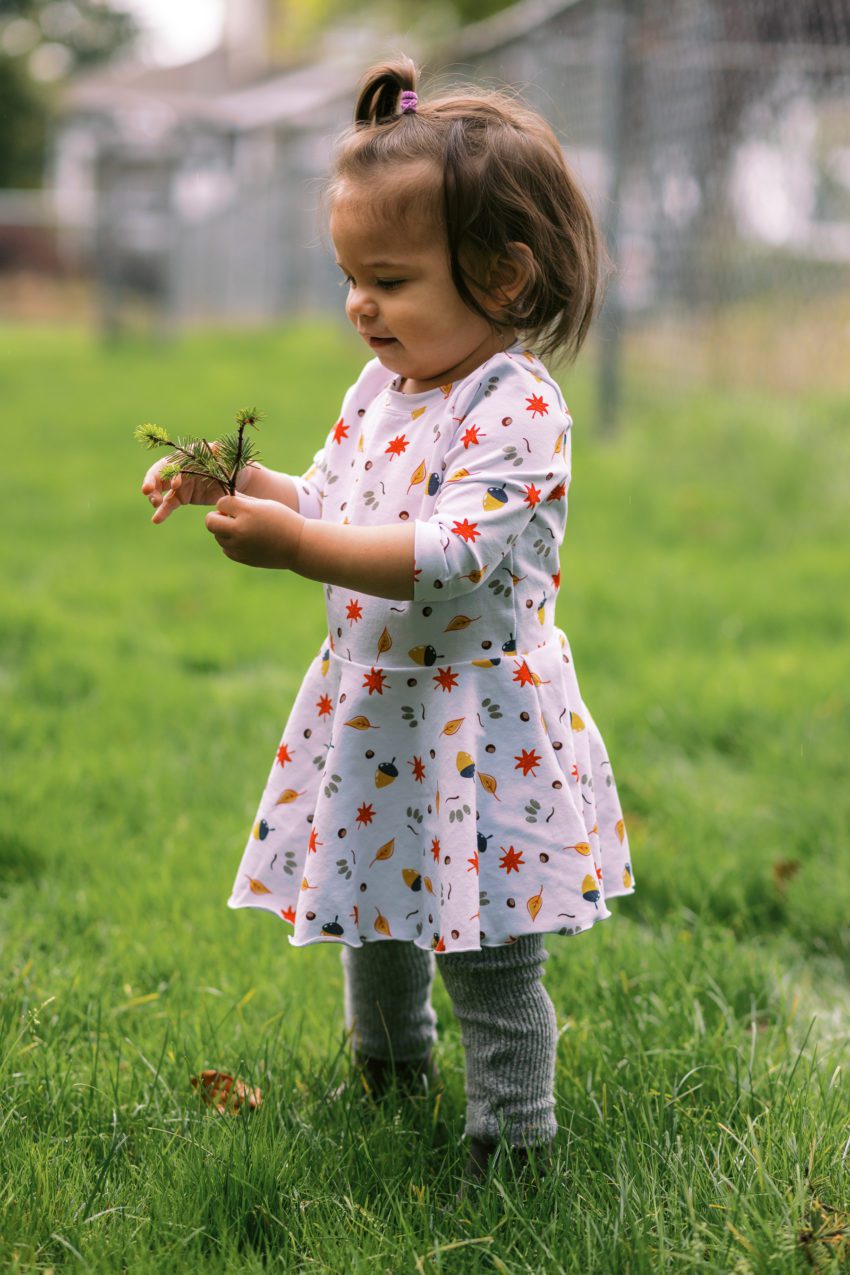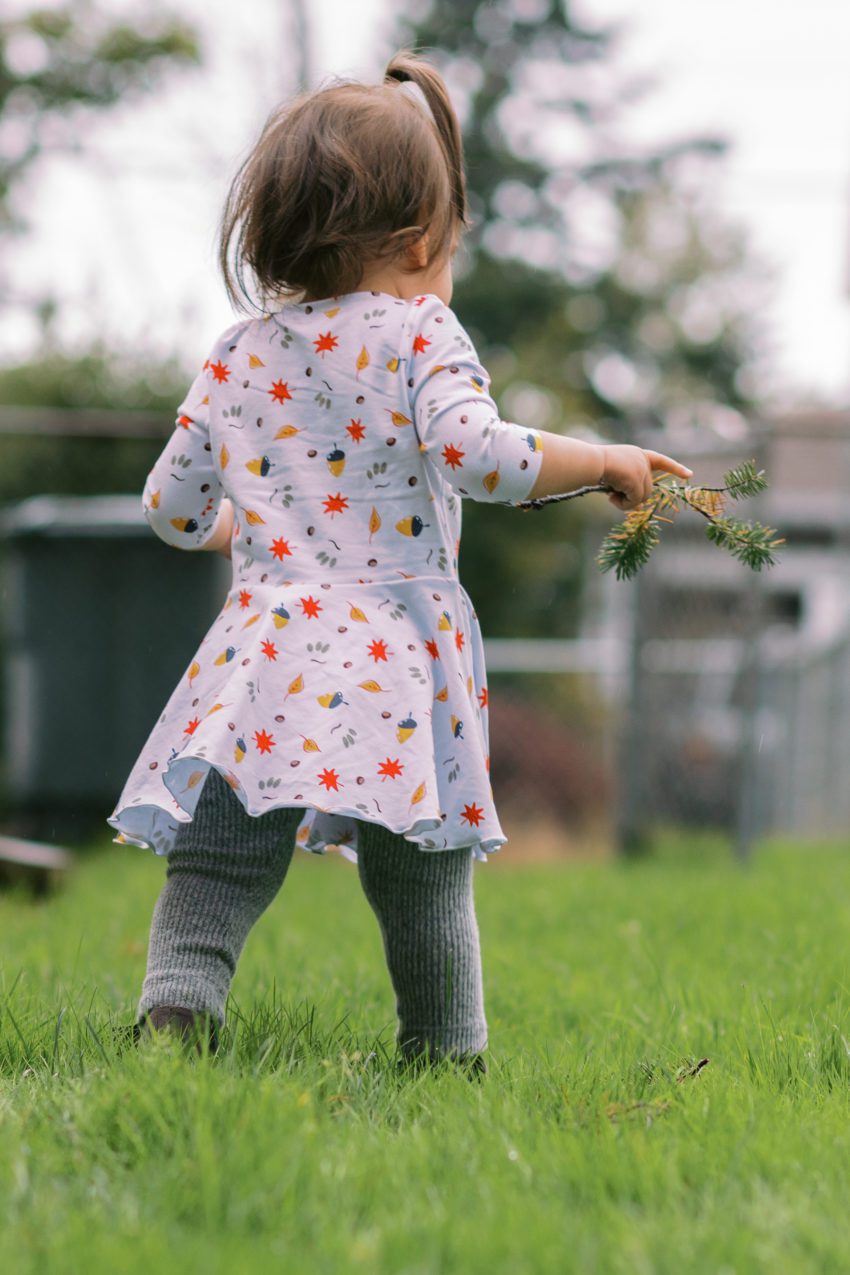 This adorable fall leaf print is from Think It Fabrics, I also made Miles a tee shirt with it and they look so cute matching (but Miles refused a picture with her lol).
The dress pattern is made with the Essential Set from Rain City Pattern Company. It has a lot of options for sleeve length, dress or peplum, circle or gathered skirt. Here I went with half length sleeves and a long circle skirt, and I just love how it looks on her! Perfect for boots and tights, right??