Oh yes, ladies and gentlemen. After spending a year in my queue (with the yarn in my possession and everything!) I finally got around to knitting Ishbel. Now that I've finally knit it, I cannot BELIEVE I waited so long! This pattern was really fun to knit, and I absolutely adore the finished shawlette. It's the perfect size.
You already saw the miles of stockinette in the shawl, but man, the lace part is so much cooler (big surprise, huh?).
Ok, just to recap, I knit the shawl with Malarigo Sock, in the color Boticelli Red. I used roughly 270 yards for the small size.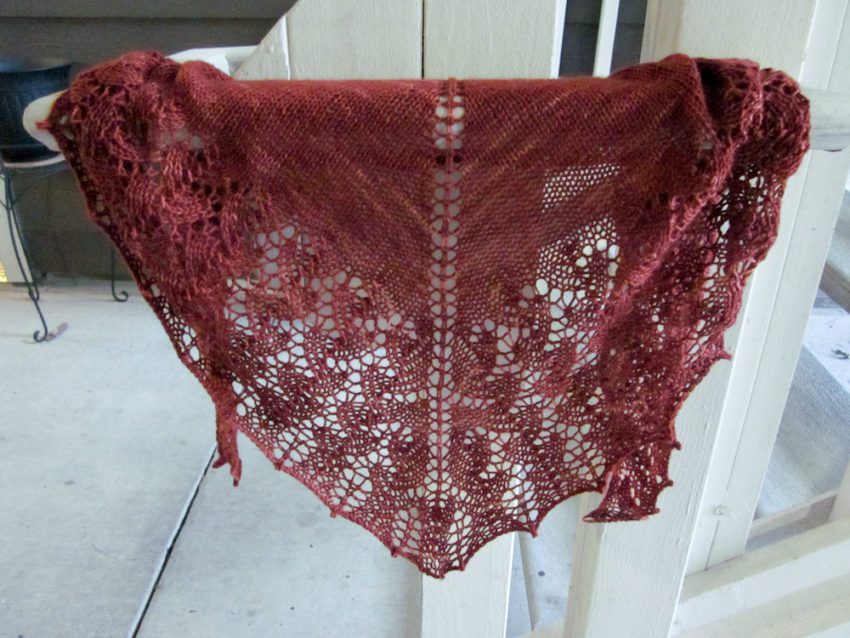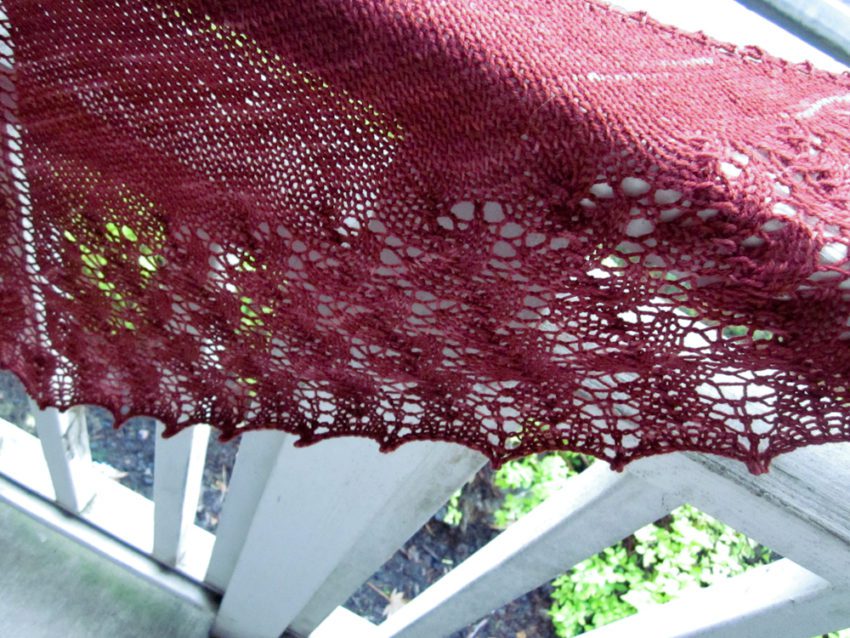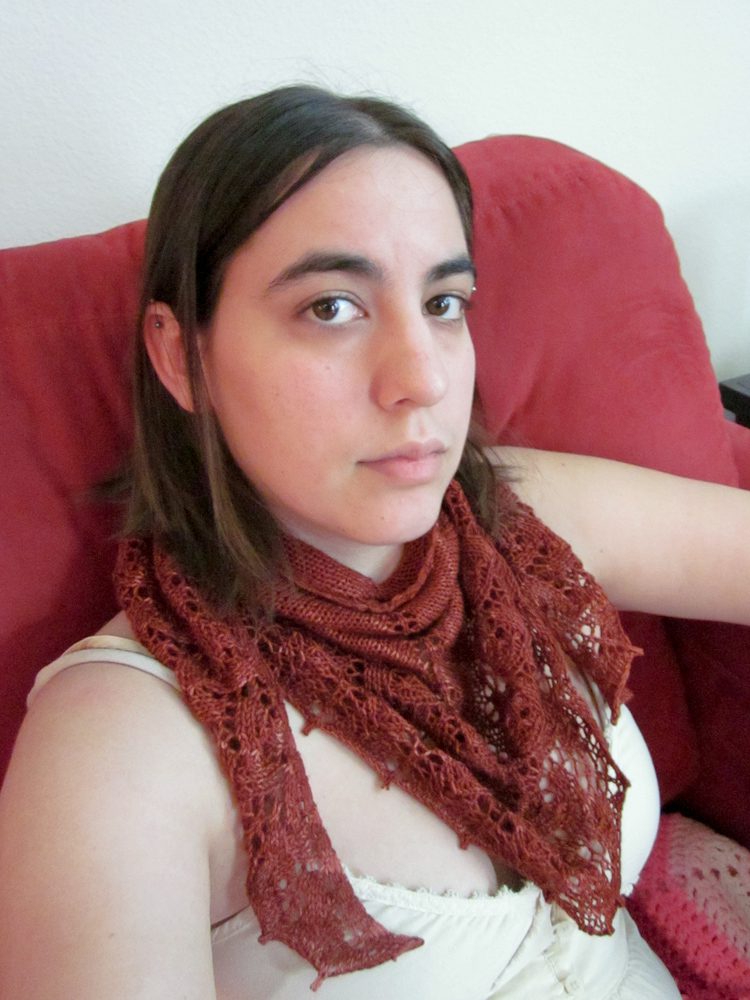 Sorry, ignore the fact that I look like hell, my allergies have been kicking. my. butt! It sucks. Anyway! I love this shawl so much that I think I'm going to make a second one. I "accidentally" came home with a skein of Malabrigo Sock in Lettuce. I looked at other shawl patterns that can be made with a single skein and just don't love any of them as much as I love Ishbel.
Oh, and for those that like to see the magic that is blocking..
Preblock: 37×14 inches
Postblock: 49×22 inches, and still had plenty of room to grow.
If you haven't made one.. you should. Seriously.