Who knew how much I would love oatmeal french terry! I am just kicking myself for not buying more. You already saw how wonderful the oatmeal camo from Raspberry Creek Fabric is, but just look at this amazing floral!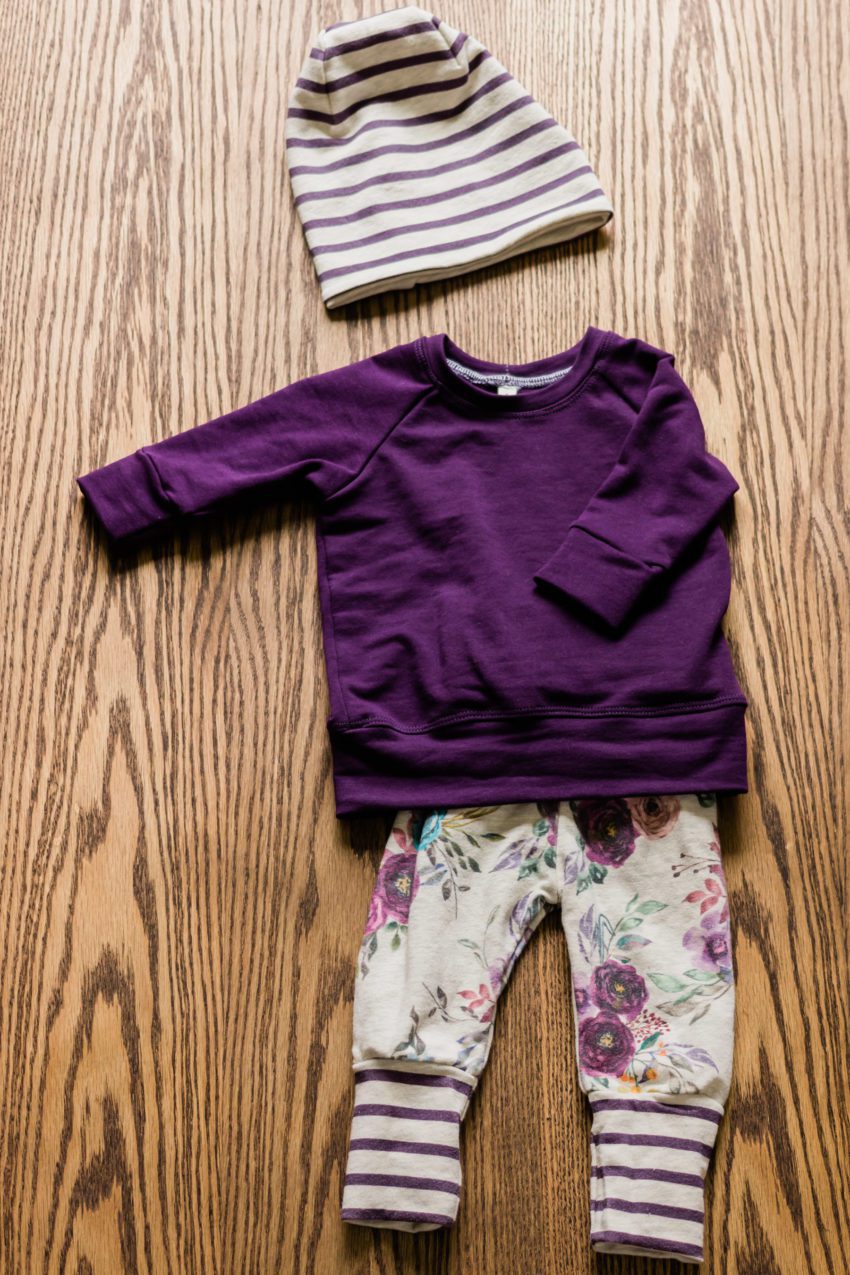 I paired it with an oatmeal and plums stripe, and a solid plum to make this extra cozy outfit for Zoe. It looks just so very comfy, and I actually know for sure it is because I made myself a very similar outfit with this same fabric haha.
I went to some of my trusty Lowland Kids patterns for these, and made a Raglan Sweater, Lounge Sweats, and a Slouch Beanie.
Zoe is the coolest happy hipster baby around in this gorgeous oatmeal and plum set! But warm and cozy because french terry is a dream. So you know, the other kind of cool, unlike me. I've only been a mom a couple years and already making terrible Dad jokes!